When Noelly Michoux couldn't find skincare products for her skin tone, she developed her own range of black skincare products. Here she talks about how she started 4.5.6 Skin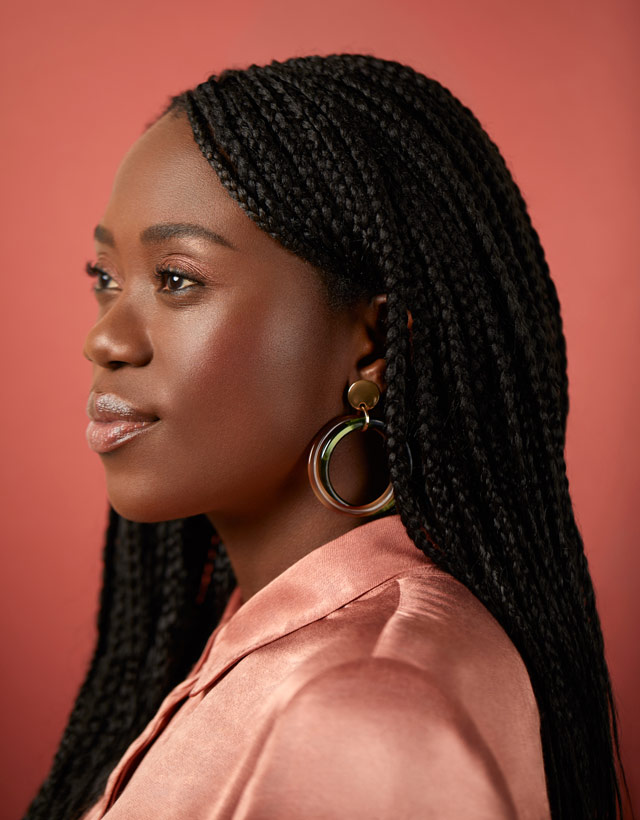 In an article in Sifted, you touched on how you couldn't find black skincare products for your skin tone while living in Normandy, Paris, London, and even in the US which has the most powerful population of people of colour in the world. Making you realise that this was a global issue. What were the initial steps you took to begin the 4.5.6 story?
It was my frustration with the skincare industry and the realisation that this was a problem for any person who had melanin in their skin. I became obsessed with understanding why these beautiful products by the most prominent brands in the industry could not satisfy at larger scales.
Why is the range called 4.5.6?
I discovered the Fitzpatrick scale, a numerical classification scheme which categorises skin tones into six phototype groupings ranging from one to six. The numbers 456 are from the darker end of the colour scale. Our name is inspired by and reflects the Fitzpatrick scale groupings, our diverse audience among those groups, and who our research caters to, and the founders behind the brand whose skin types fall into these different groupings.
What other things did you learn during your research?
I found structural and functional differences to people's skins, depending on how much melanin they have. That blew my mind. I finally realised there was a physiological explanation, and I started doing more research. What I understood was that it doesn't start with the brand. It begins with the people who make the ingredients. The industry was mostly focused on skin with lower melanin levels. A vast portion of the population was not factored into R&D and skincare formulation. So, in August 2017, I decided to start a brand focused on melanin skincare science. That's how 4.5.6 started.
How did you set about producing your product?
Next, I started looking for labs. You come in with this desire to do what is needed for the people you want to serve, and you're faced with a whole industry set up to work for Caucasian skin. I remember speaking with specific labs, and they would say, 'You want to do skincare for black people? We don't do that. But we have quick formulas, and you can just add shea butter and some fragrances.' I heard this a dozen times. There had to be real R&D, real testing on the target population.
I was fortunate to find my business partner, Imen, through the French Cosmetic Valley. She's a doctor, skin researcher, a woman of colour from Tunisia with five years' research on melanin skin. I call Imen a 'skin healer' because she can take her scientific understanding and combine it with her extensive knowledge of ingredients. This was a match made in heaven. Together, we had to overcome one challenge after another. We had to make sure that our mission was not compromised in an industry that did not see things our way. We needed the highest quality standards, advocacy and abilities. We were fortunate to get an incubation with the LVMH Research Centre, which would have taken years independently.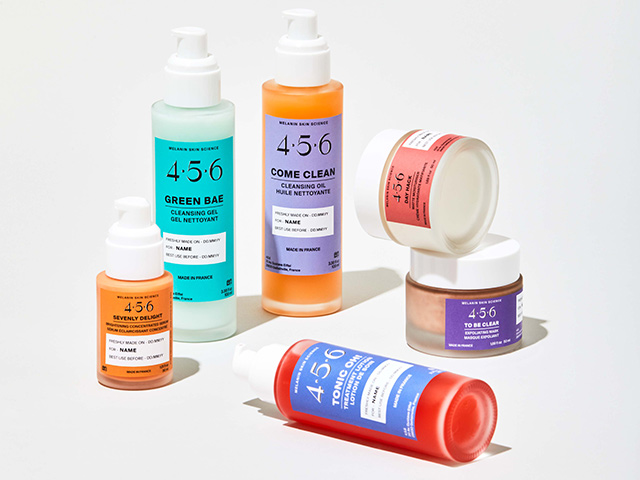 We had great lab space, equipment, people – everything we needed to create amazing products. We created our own lab space and formed a production unit, which is crazy for start-ups [laughs]. But we had to because everything depended on the freedom to innovate. We can take customer feedback and improve in months because we have the expertise in-house. We have the tools, and we have a deep desire, willingness and love to serve 4.5.6-skin people. You cannot change anything if you don't have these things.
Many brands can't truly innovate because they have to buy in their formulas. A lot of brands have the power and finances to include everyone, but they don't have the willingness. We can challenge the status quo because we have that freedom, and we can use our direct relationship with our people to share information and raise awareness. We're super excited for this brand's future and the amazing, unique tools that we will be creating for melanin-rich skin.
What other unexpected challenges did you face during the pandemic?
So far, we have not seen a negative impact. The first lockdown happened in the middle of our lab being built. I remember sending the transfer to the builders, then two days later everything had to stop. I have never had that much anxiety. You have dozens of thousands of euros in somebody else's bank account for a job they're not going to do anytime soon.
We had to start looking for another supplier for packaging. This was a blessing in disguise because we realised, we did not need an external company. We just used simple glass packaging and did everything in-house. If anything, the lockdown allowed us to streamline and make leaner decisions. Our processes truly became integrated, and we were doing everything ourselves.
What we see, which is fantastic, is that people have more time to take care of themselves. That is allowing us to have deeper conversations with our audience. They are asking questions about these phototypes and trying to learn 'what is good for me?' This is the best thing that could happen to us.
You have been featured in The Guardian, Women's Health, Vogue and now Black Beauty & Hair. What other milestones do you envision for 4.5.6 Skin?
We have such extensive R&D that all the plans we have are just waiting to be developed. The next milestone is raising awareness. Inclusivity is more than seeing a black woman in a big brand's ad. It has to come from R&D, from the brand's strategy, and go all the way down. People need information because they will force brands to see things from their perspective. Brands will keep on getting away with a lack of inclusivity and things that look like inclusivity that are not. I want everyone to have access to this brand: men and women of all ages, no matter their skin tone, where they live or how much money they have.
You want to expand to meet your audience's needs?
We have to make people aware. We're shifting people's minds. Our target audience started with myself as a woman of colour.
What other key things are important for skincare?
Your skin is the first responder to anything that happens in your body. A lot occurs in the gut, and this was a dimension we were interested in. This was skincare for the skin, the body, all the way to hair care.
Where do you see the industry heading?
Personalisation will be one of the next trends, but I don't think it's just a trend. People will want their genetic backgrounds to be analysed. Three years ago, makeup was the thing if you wanted flawless, beautiful skin. Skincare was more for the most informed. But the more awareness people get about wellness, the more they are switching to it.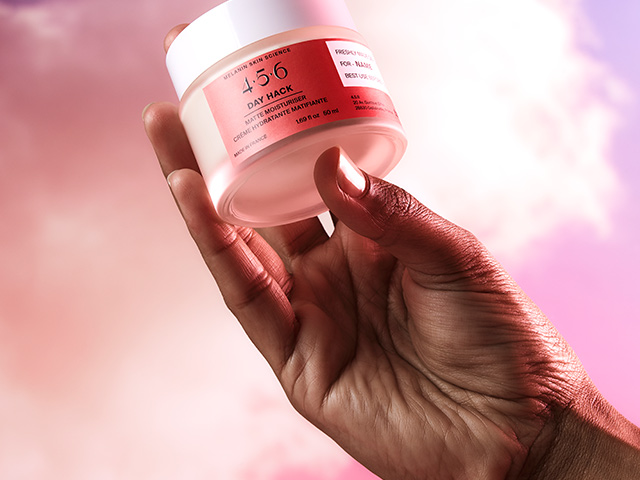 I think we're going to see the same thing with personalisation. You'll have the 'skin-intellects' or people who have serious skin conditions who are not finding help with mass products who will turn to personalisation. Over the years, people will start going to personalised products as the standard.
What inspired you and the other co-founders to list your own skins' phototypes on the 4.5.6 website?
Before I formulated 4.5.6, I wanted to have dermatologists. I wanted to have investors who were people of colour. Everything we do today stands for our collective experience as people of colour. We have a connection with the people, and I think that is important. If you've never been in their shoes, how can you serve them with authenticity? It was always important for me to have diversity in the team, and this is something I will absolutely keep as we grow. I want to have people in all walks of life – from Southeast Asia, Latin America, the islands – that come to the company with their own experience as people with melanin skin. I think we're going to be a more empathetic brand because of that.
What advice would you give other black entrepreneurs, particularly those starting skincare lines?
Before we even get to how you do this, where you go, what's the process and how you raise money, there's one crucial thing people need to know: just go for it. Even if you don't have a great background, you don't have the means, the right circumstances or the experience, the desire to learn is a powerful thing.
Nothing destined me to become an entrepreneur. I do not have a background in skincare. I didn't work for 10 years in a big conglomerate, attend an Ivy League school or come from a family that had means. If anything, my circumstances were challenging from a young age. The one thing I remember was feeling that if I wanted to do more with my life, all I had to do was try. The most difficult thing was to convince myself of that. I found every excuse you can imagine. I'm having a baby, I don't have confidence, I don't have experience, I don't know anybody. But at the end of the day, I did it because it was too important. Not to have done it would have made me feel like life was running away.
Once you get that mindset – I will do this – life has a way of showing you step-by-step. Have a clear vision, and you'll get there eventually. My young son was trying to walk, and I kept thinking, he falls a gazillion times a day [laughs], and then he gets back up and keeps trying. My son was my inspiration. There was no miracle, but I kept going. There's really nothing more to add.
---
More black owned skincare brands…