Are you sabotaging your beauty routine with these skincare ingredients? Rich Skxn CEO Abi Shokeye uncovers 7 ingredients to avoid for the best results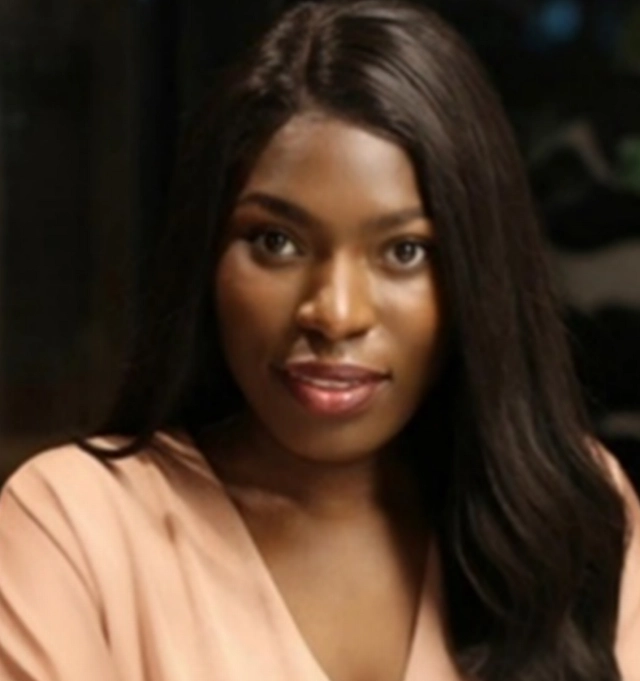 From retinol to niacinamide, beauty TikTokers everywhere are constantly relabelling the latest skincare ingredients as their new holy grail. But not every ingredient out there is healthy for Black skin. Abi Shokeye, CEO and founder of Rich Skxn, the UK's only melanin-rich skincare retailer, reveals the seven ingredients that may be botching your black skincare routine and doing more harm than good.
1. Hydroquinone
Hydroquinone is a skin ingredient used to treat hyperpigmentation and can be found in a number of creams, gels, lotions and emulsions. It bleaches the skin by decreasing the production of melanin in the skin and 4% of it is the gold standard.
However, watch out for this bad boy. In darker skin tones, hydroquinone can lead to dermatitis, often resulting in the worsening of dark spots.
If you do insist on giving it a go, ensure you bring it up with your doctor who understands melanin skin and can closely monitor your skin's reaction.
2. Vitamin A and Retinol (Retin-A)
Despite Retin-A (aka tretinoin, a synthetic form of vitamin A) being the most commonly prescribed retinol product, it should be 100% avoided by dark-skinned people.
It contains a high concentration of retinol which can easily overwhelm and damage darker skin complexions due to Black skin being more prone to hyperpigmentation.
When using any retinol, think "low and slow" – use a product with the lowest concentration of retinol possible (e.g 0.025 percent) and don't go any higher than this and ensure you mix it with other skin-nourishing ingredients.
Start by using it less frequently then increase the concentration and how often you use it depending on your skin's reaction, but always avoid Retin-A.
3. "Unstable" vitamin C
Vitamin C can be wonderful for dark skin, boasting anti-ageing properties as well as giving your skin a smooth, even complexion – but only if it remains unstable. What's an "unstable" skincare product?
In simple terms, it's when a skincare product isn't stored in cool, dark and dry conditions, causing the product to oxidise, meaning it doesn't work anymore.
Keep an eye out for serums which change colour to yellow or brown, as this is a sign that the product has since oxidised and is unstable.
Unfortunately, vitamin C can be unpredictable because of its oxidising properties, but it can be found in a powder form which can be mixed with moisturisers or serums which eliminates this issue altogether.
Be careful when using products containing this ingredient though as the formulation of some vitamin C serums can cause skin redness, stinging and allergic reactions.
4. Silicones
Skin silicones can feel particularly heavy on the skin and can aggravate acne due to silicones building up on the skin and can lead to more hyperpigmentation in melanin-rich skin.
Although silicones will smooth out any rough problematic areas on your face and leave the skin feeling smoother, they won't provide any long-term benefits to your skin – it's only a temporary fix.
Silicones come under several different names such as dimethicone, cyclomethicone, phenyl trimethicone, amodimenthicone and cyclopentasiloxane. The easiest way to identify a silicone in disguise? Look for words ending in silane, siloxane, cone or conol.
5. Glycolic acid
Glycolic acid isn't so great for sensitive and very dry skin and overusing it can lead to burning the skin and irritation, whether it be in the form of a cleanser or skin peel.
Glycolic acid is an exfoliant, so like any exfoliator over-use can lead to more hyperpigmentation, which is what many use the product for in the first place, meaning you'll be stuck in a vicious cycle.
If you want to see how your skin responds to it, start small and try it in a facial cleanser first for example.
6. High fragrance, essential oil or denatured alcohol percentage
If a product holds a high percentage of fragrance, denatured alcohol or essential oils (plant-based) it could be worsening your skin and can even cause dermatitis.
If you have dry or sensitive skin or skin conditions such as acne or eczema, fragrance can aggravate your symptoms as well as damage your skin barrier causing redness, dryness, itchiness and breakouts.
Unfortunately, due to the fact that essential oils are extracted from plants, many companies will still label their product as natural or clean which can be super misleading for consumers. Anything over 1% can be enough to irritate sensitive skin types.
Denatured alcohol can be found in skincare products such as toners, and has been linked to breakouts, irritation and inflammation. It can also strip your skin barrier of moisture and gradually dry out your skin, so it's best to steer clear of it.
7. African black soap
When overused, African black soap can strip your skin's barrier bare of moisture, leading to heightened skin sensitivity as well as dryness and irritation.
Despite harbouring a lot of healing properties, such as fighting acne, reducing fine lines and hyperpigmentation, it's not meant for every skin type and can have negative effects on the skin when not used correctly.
The correct way to use it: use it no more than two to three times a week alongside a gentle cleanser, as African black soap is more of an exfoliant.
Authentic African black soap is handmade and synthetic- and additive-free (natural ingredients only) so keep an eye out for any knock-offs as otherwise, you won't be reaping all the benefits.
By buying from the makers, you also ensure any profits go to back the communities that made the soap – they will often be labelled as fair trade.
Remember, what is considered "harmful" to your skin will likely differ from your best friend. Your skin tolerance and the formulation of skincare products can all make a big difference in what affects your skin. Do your research and get to know your skin type as best you can – think of it as taking your skin out on a date.
✶ You may also like ✶