Adult acne is on the rise but it can be controlled says skin expert Bianca Estelle of bea Skin Care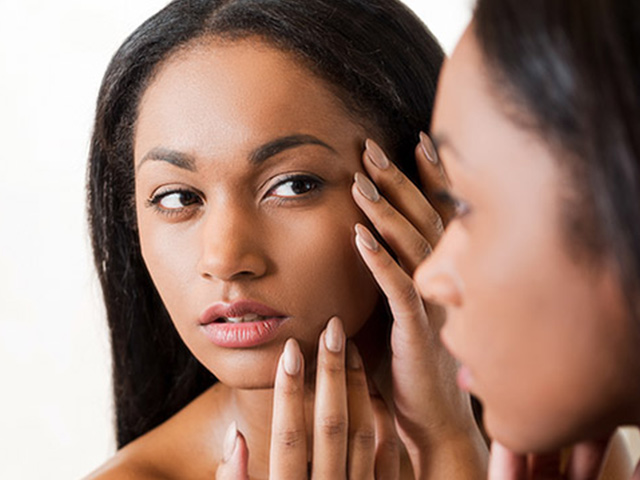 Women are five times more likely than men to be affected by adult acne, with a quarter citing they're still prone to breakouts.
According to research company Mintel, 17 per cent of women indicate that they are suffering with late-life acne. ** Most women will find fluctuating hormones, pregnancy, periods and stress will contribute to break-outs.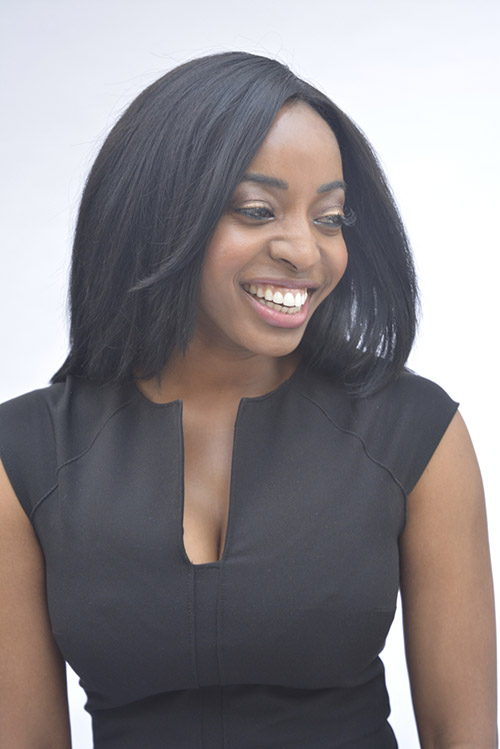 Bianca Estelle founder of cosmeceutical range bea Skin Care thinks the predicament can also be attributed to the unctuous creams used to wage the war against wrinkles. '
A major cause of the rise in adult acne is due to the thick anti-wrinkle creams that women in their 30's and 40's start applying as a deterrent to ward off signs of ageing', says Bianca. 'Time poor females look for one-approach fixes-all routine to cure their skin, which end up being detrimental in the long run". By doing this they don't take into account their skins heterogeneity. 'In the same way we are all diverse in character, shape and race, we are too diverse in our skins reaction to products,' explains Bianca.
Solving the morse code complexities of skin care in your 30's and 40's – like, acne and wrinkle treatment need to go hand in hand.
With acne more than often marketed as a teenage issue it is little surprise that the struggle to treat the ever rising appearance of adult acne is evident. The condition affects predominantly women ( 80% of adult cases are female according to acne.org) and depending on skin type presents additional complications such as hyperpigmenation and keloid scarring as well as the original angst inducing pustules.
The bea Skin Care 5-Step Daily Regime
bea Skin Care's 5-Step Daily Regime allows individuals to customise their skin care according to their own particular needs. The products contain medical grade ingredients carefully formulated alongside complementary additives such as apple stem cells and green tea to minimize irritation and over-drying creating silky serums and gentle cleansers that neutralise subdermal inflammation.
Waving a magic wand isn't normally the answer to such skin care complexities. Bianca agrees that: 'Spots and lines being treated together can seem a daunting if nigh on impossible combination to treat'. However, with the magic of the AHA rejuvenating wand (a mini skin peel applicator small enough to fit into a handbag and designed to use twice weekly to increase the skins absorption in treating acne, fine lines, enlarged pores and wrinkles) used in combination with the Gentle Exfoliating Cleanser in the mornings and Acne Treatment Gel in the evenings and finishing the routine with the firming serum to prevent skin dryness has been reported to have noticeable effects within just four weeks.
Using complementing treatments
"It is about complementing treatments" Bianca explains, "Acne has become a serious and in some cases confidence debilitating condition. Cleansing your face and ridding the pollutants of the day is just as important as targeted acne skin care; phones, dirty brushes can all carry bacteria and make skin susceptible to a break-out."
Bianca's anti-bacterial and moisture binding Konjac Sponges are soaked in healing zinc, copper and folic acid along with anti-ageing hero Vitamin A and a winning combination of C, D, B1, B2 and B12. With regular use the sponge, rich in polysaccharides (which form part of the skins moisture containing building blocks) will help to balance the skin's PH level while natural bamboo charcoal possesses anti-inflammatory and anti-bacterial properties.
Dealing with hyperpigmentation
Sensitive skins with rosacea, hyper-pigmentation and acne will love the aforementioned acne treatment gel, which tackles a multitude of skin concerns without clogging pores. The gentle silky serum with mandelic and salicylic acid gel – an alpha hydroxy acid and beta hydroxy acid – is ideal for those who are intolerant to glycolic acid. These powerful ingredients exfoliate accumulated dead skin cells while mandelic acid's lightening effects are beneficial for those with active hyper-pigmentation as well as post-inflammatory hyper-pigmentation.
Acne Care starts from as little as £39 (Glyco Serum 15%), to £245 for the complete Acne Care Plus Kit (Master Antioxidant, Advanced System, 5 Step Daily Regime, Luminescence Range, Essential Range).