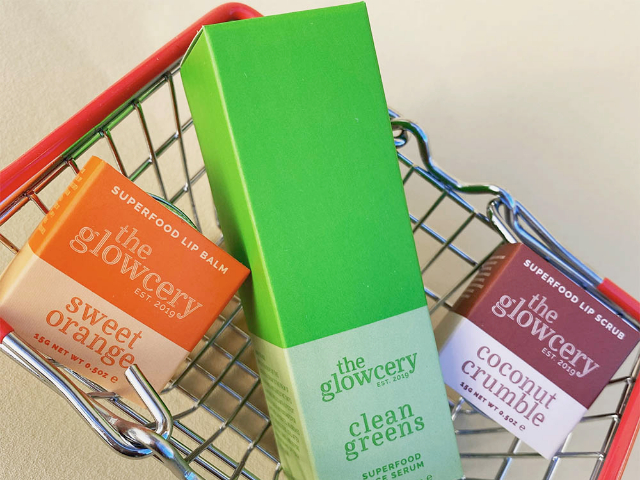 Meet the The Glowcery – the latest independent, black-owned beauty company
The Glowcery's grocery of 100% natural, vegan plant-based and superfood skincare products are handmade in an artisan lab. All products are made with cold-pressed fruit, vegetable and nuts oils that are rich in omega essential fatty acids, green antioxidants and vitamins you'd find in fresh produce sourced from your local greengrocer that are known for promoting overall nutrition to the body.
Handmade in small batches to preserve freshness and quality, The Glowcery has created a nutritious diet of skincare products that work to feed the skin for a balanced, healthy and radiant glow. The company is vegan (and vegan owned), cruelty-free and 100% natural.
It is also an eco-friendly brand, all the postage and marketing materials are 100% recyclable, so customers can enjoy their natural superfood skincare products knowing that they're also doing their bit for the planet.
What's on the menu?…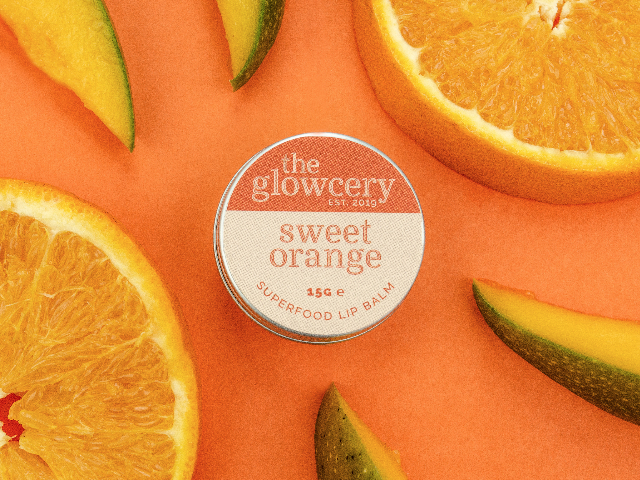 Sweet Orange Superfood Lip Balm, £12
The Orange Superfood Lip Balm will condition dry, chapped lips, restoring them to healthy, happy conditioned ones. Made with cold-pressed carrot, orange oils and ultra-nourishing mango butter, Sweet Orange's deeply moisturising buttery-goodness repairs dry lips, as the creamy and thick texture glides on, locking in long-lasting moisture. This 100% natural superfood formula won't have you reaching for your balm every two seconds, as your lips will suck up this hydrating nectar for soft, conditioned and healthy lips.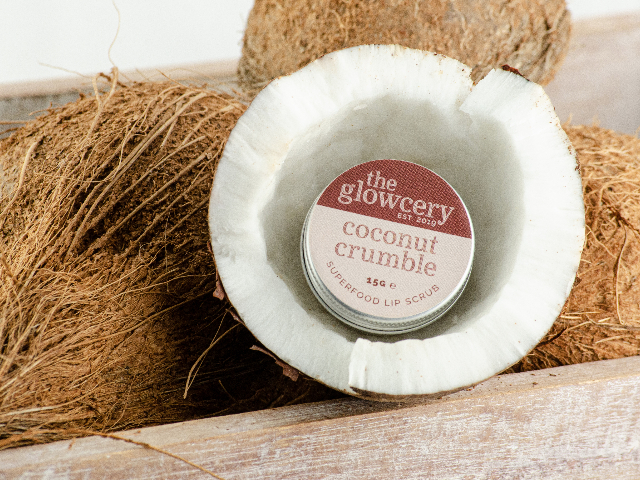 Coconut Crumble Lip Scrub, £12
Coconut Crumble Lip Scrub is a product you didn't know you needed! A dual-action superfood scrub that gently exfoliates away those annoying flakey, dry, chapped bits of skin, whilst conditioning the lips. Raw coconut oil locks in moisture and soothes the lips with its antibacterial, antioxidant and anti-fungal properties. While vitamin E oil neutralises the effects of free radicals to help prevent damage to the lips caused by external stressors. Raw coconut sugar buffs away dead, dry skin cells for lips that look and feel visibly softer, smoother and supple.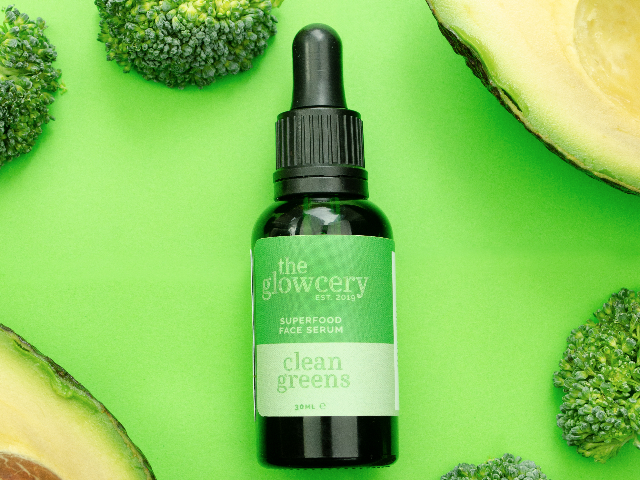 Clean Greens Superfood Facial Serum, £33
Packed with potent, plant-based, superfood goodness from 20 antioxidant-rich oils, including cold-pressed hemp, broccoli, green tea and tamanu oils. Skin nurturing essential fatty acids from cold-pressed prickly pear, borage seed, marula and green coffee oils along with omega-rich moringa oil, keeps skin nourished and soft. Cold-pressed jojoba oil helps to regulate oil production, without clogging pores, keeping skin balanced and healthy. Your skin will drink in this nutrient-rich serum, leaving it feeling protected, soothed and radiant.
The face behind the brand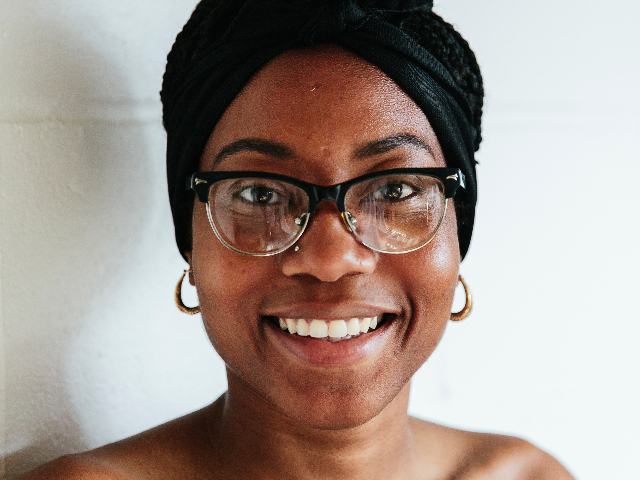 In 2017, Glowcery founder Roshanne Dorsett enrolled on The International Organic Skincare Entrepreneur Program, run by accredited natural and organic cosmetic science school Formula Botanica. She learnt how to make natural and organic skincare products as well as learning the business skills to start her own natural skincare brand. As a vegan, Roshanne's diet is filled with fresh fruits, vegetables and so she wanted to incorporate these values and the vital and nourishing minerals and vitamins you find in fresh food into a skincare routine.
---
---