Known as the 'Benjamin Button' of R&B for his ageless good looks, Pharrell Williams launches Humanrace, an inclusive skincare range inspired by his own skincare routine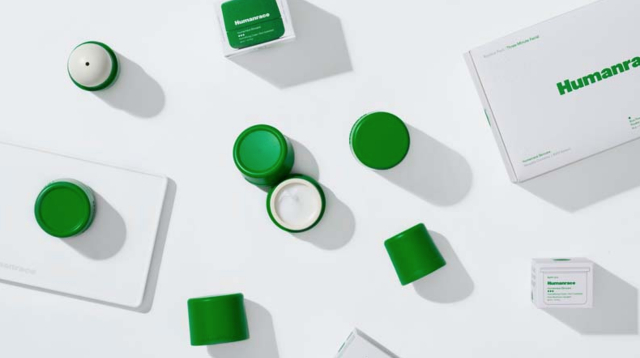 Republished with permission from BeautyMatter
Pharrell Williams told Allure, "Sometimes you need to cleanse your spirit. Sometimes you need to cleanse your mind. Sometimes you've just got to get rid of some dead skin."
Rooted in Pharrell's own wellness philosophy that self-care is the greatest luxury, his new skincare line Humanrace will be a resource to empower everyone to become their best selves. The first range of products from the brand is a trio of skincare products the cultural entrepreneur named "The Three-Minute Facial" that can be simply integrated into anyone's daily routine. This brand has the effortless cool its founder embodies and delivers both style and substance delivering on what people care about – sustainability, simplicity, and science based efficacious formulations.
"I wanted to share my 20 years of skincare experience and education through this product and routine. It's created to take three minutes morning and night. Your face is the result of the spirit behind it, it's important to take care of your skin and to also take time for yourself each day," says Pharrell.
Humanrace Skincare doesn't differentiate by race or gender. We're creating for humans; we are all born in the same skin and Humanrace celebrates this.

Pharrell Williams
The products were developed in consultation with Pharrell's dermatologist of 20 years, Dr. Elena Jones. The Humanrace Skincare line consists of three vegan and sustainable products—Rice Powder Cleanser, Lotus Enzyme Exfoliator, and Humidifying Cream—all engineered to deliver optimal exfoliation and hydration to support lasting skin health.
Dr. Elena says, "This routine is formulated from Pharrell's skincare experience and we wanted to choose ingredients that are clean, effective and friendly for all skin types. We adhered to the European standard of 1,300 banned ingredients as an important starting point and then we went further to develop our own restrictions. We worked to create products that had no rocks, nuts, seeds, or plastic particles in our formulas to ensure no microtears occur which can result in damaging your skin."
Created for all skin types, Pharrell explained, "Humanrace Skincare doesn't differentiate by race or gender. We're creating for humans; we are all born in the same skin and Humanrace celebrates this."
The Line up
Step 1: Rice Powder Cleanser ($32) brightens and hydrates all skin types, dissolving excess oil, makeup, and impurities without stripping moisture. Micronized rice powder and fruit AHAs add gentle exfoliation to your daily cleanse, leaving skin soft, supple, and balanced.
Step 2: Lotus Enzyme Exfoliator ($46) combines 8% glycolic acid with enzymatic and physical exfoliants to brighten and revitalize the skin, visibly improving tone and texture. With antioxidant lotus leaf and hydrating apple extract, this gentle triple-action formula promotes complexion renewal for all skin types.
Step 3: Humidifying Cream ($48) mimics the complexion benefits of humidity, delivering dynamic hydration that adapts to your skin's unique needs. Boosted by snow mushroom extract and squalane, this moisture-locking formula leaves all skin types thoroughly supported and nourished.
Routine Pack | Three-Minute Facial ($100)
The Packaging: The vibrant green packaging was designed as objects first, inspired to live on your counter and last in your home. The design is both functional and accessible, from how the products are dispensed to the brand's distinguishable shapes and the inclusion of braille on the packaging.
Sustainability was put at the forefront of development with the understanding that there is still a lot of work to be done. Each component is refillable to encourage consumers to reduce their use of single-use plastic and contains over 50% post-consumer recycled (PCR) landfill plastic.
The Brand: "Humanrace is a full-on brand," Pharrell says. "We just want to make things better. We want to democratize the experience of achieving wellness. And I'm not trying to be like any other wellness brand out there. That's what they do. That's what they give. Ours is all based on results and solutions and sensations. We wanted to look at sensations. I mean, we live in a world that needs it."
"My most favorite place to be is on the precipice of what doesn't exist, imagining what it can be and then working with an amazing team of architects to reverse engineer and build that thing that didn't exist before."
Williams shared his reflections on 2020 with WWD, and his response is a window into why he is such a prolific creator not defined by category or limited by expectations. He said, "Everyone keeps saying 'I hate 2020' and 'it's been a crazy year,' but the sun did what it was supposed to do. It shined every day, it's still working, Earth is still turning, the solar system is doing everything it's supposed to do. 2020 didn't do anything to us, we did something to 2020. The year isn't shooting Black people or calling bigots out of the ground or refusing to wear a mask and disparaging women. This year has been giving us time. Time is what you make of it and maybe we should try doing something better."
He continued, "The next generation of creators are already here and they don't just think about their craft. They think about what the consumer needs and is going through, the current climate, the current state of the environment and how can they make their product or design be more of a means of convenience and more of a means of inspiration to do better and be better. That's the next generation—the Millennials, Generation Z and I'm so excited. The universe created you, created us all and the next generation of designers is going to look at things that way and it excites me and I hope it excites you. This is what Humanrace is about. It's about people and advancing the category one product at a time."
Humanrace is described as a universe of products and people dedicated to the everyday pursuit of well-being through an inclusive and accessible platform. The brand launched November 25, 2020.
Instagram | @pharrell
---
More black owned skincare brands…