3. Mottram Club & Spa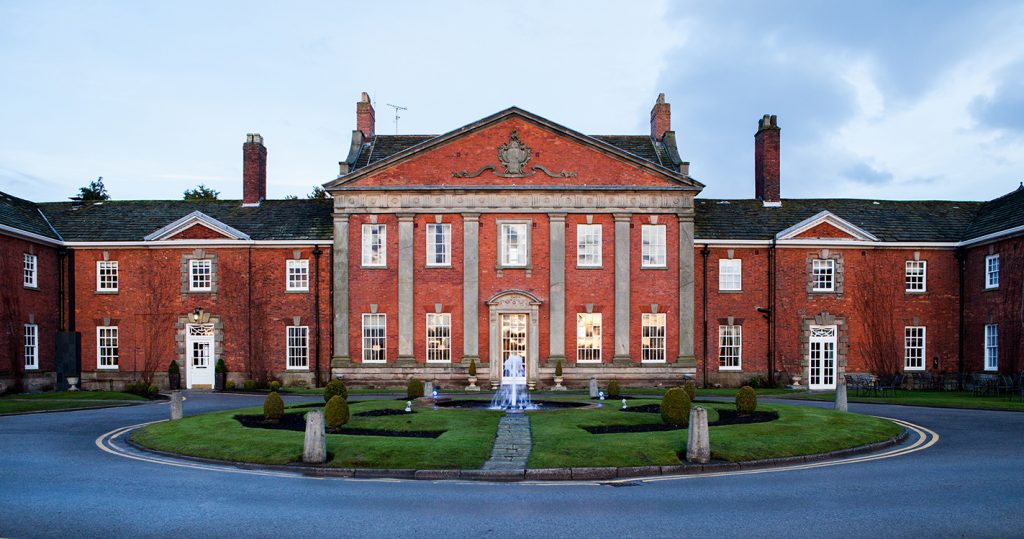 The grand Mottram Hall is a grade II 18th Century Georgian country house hotel that has been modernised with a luxurious getaway spa. On arrival the sweetly scented reception desk is a sensory prelude of what's to come. The sleep chamber has more than enough lounge beds and the aromatherapy diffusers is a nice touch to induce relaxation. The treatment list is over four pages long with facials of every kind, including ones for men. The massages range between 55 and 85 minutes – so of course I chose the longer treatment. The Back, Face and Scalp treatment includes exfoliation, a hot stone massage and a personalised facial and head massage. After settling in to one of the warm, cosy treatment rooms, every inch of your arms, legs and back will be carefully massaged using a relaxing blend of aromatherapy oils. Unlike some deep tissue massages, comfort and relaxation are key in this treatment, so it's up to you how hard you want areas of tension to be worked.
There are two outdoor heat chambers, or to use the technical term, Thermospaces that look out onto the lounge deck. The steam room has a traditional water bucket set on a timer to rise and heat the room. It is worth adding therapeutic oils to the water like one spa goer did to fragrance the air. Other features are a Greek style pool with Corinthian columns to match, a fully equipped gym, and the star prize, an outdoor hot tub.
So, if you're a weary Londoner or stressed out city worker this spa makes a great escape from the hustle and bustle of city life. And if you're lucky like me, you might brush shoulders with the odd Manchester United player – after all, Cheshire is their stomping ground.
● To book call 01625 828 135 or email mottramspa@QHotels.co.uk