1. The Spa at The Midland, Manchester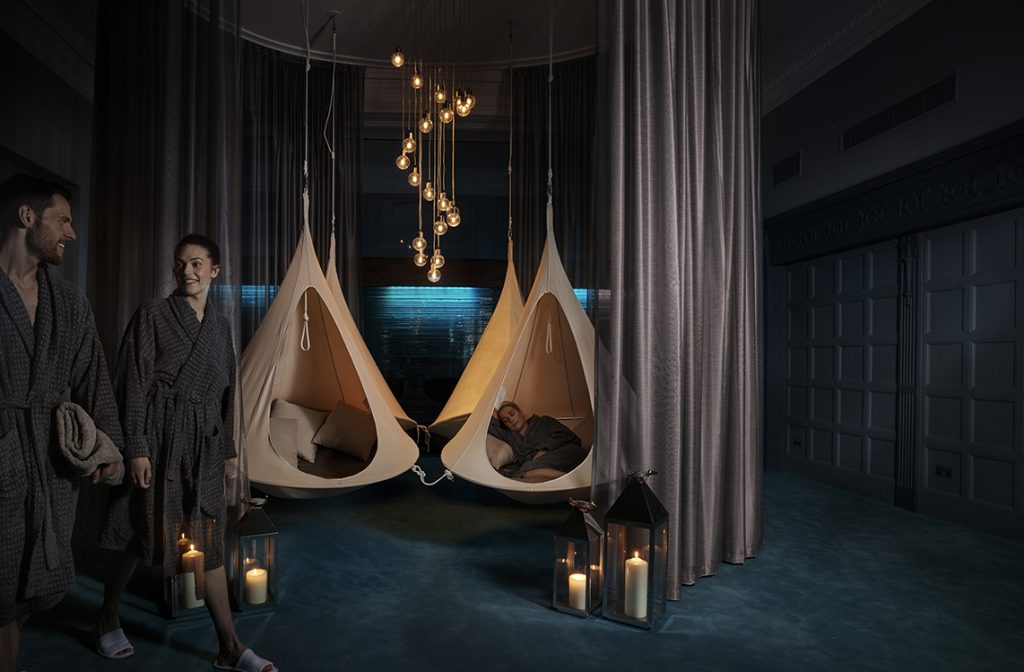 Need a remedy for January blues? How about a kick-start to the New Year? A spa retreat like The Spa in Manchester's 5 star Q Hotel provides the perfect solution and will pamper you back to your former self in no time.
There are themed spa days available like Escape, Sleep and Indulgence starting from £85, which means you can tailor it to your needs rather than having a general massage. But an overnight stay comes highly recommended because it includes a ritual of your choice, complimentary lunch and a full English breakfast, not to mention, use of the entire spa facilities.
Do not miss visiting the relaxation rooms – it's a must! There are hanging tent-styled pods that float in the air and sleep chambers that are super cosy and large enough for groups, in case you make it a girlie trip.
Other highlights include the heated relaxation pool – think Caribbean Sea indoors, and the swan neck fountain jets out water in a way that can ease tension in the back and shoulders.
There are the usual spa features like a sauna, and changing rooms that have complimentary towels, dressing gown and slippers. The hotel is a stones throw from Manchester's Trafford Centre in case you want to double up on retail therapy, and you can afford to leave the car at home at as it's less than a 10 minute taxi journey from Dean Street and Picadilly Station.
● One night spa break from £129 per person. To make an enquiry call 0845 074 0064 or visit www.qhotels.co.uk