Leanne Pero is a 33-year-old award winning entrepreneur, author, mentor and breast cancer survivor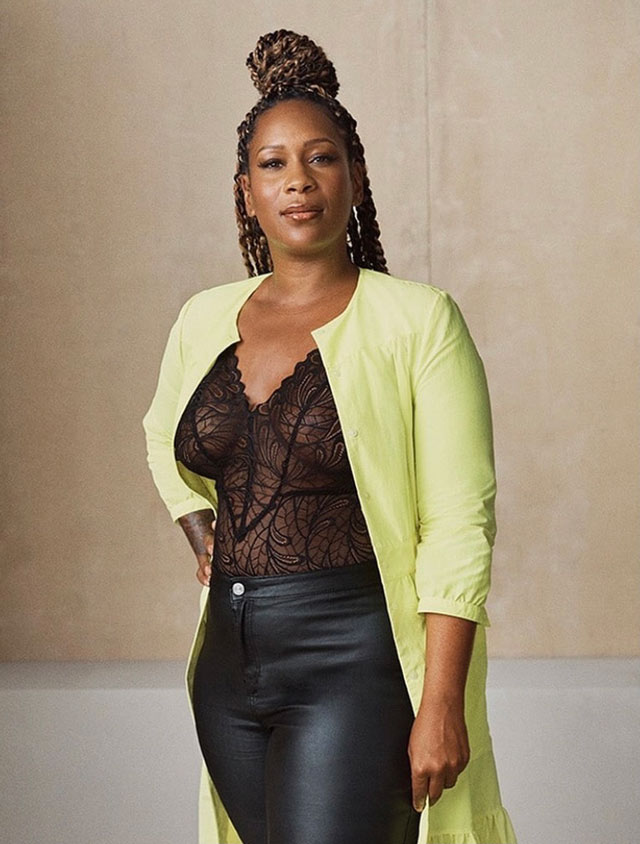 After forming her dance company, The Movement Factory aged just 15, Leanne Pero went on to raise over £250,000 in funding for her community-focused dance and performing arts projects across London and engage with over 500,000 young people.
Career highlights include: being chosen to carry the torch for the 2012 London Olympics, becoming the first community ambassador for the iconic dance studio Pineapple in 2014 and CEO for their charity Pineapple Community.
She's also picked up several awards along the way, including the GLE's 'Rising Star of the Year' Award in 2009, and being featured in Management Today's 35 Women Under 35, earning her a nod at the Women of the Future Awards in 2012. She has also been a finalist in the National Diversity Awards and British Black Business Awards and published her own part autobiographical – part self-help book Take Control.
The diagnosis of breast cancer in 2016 momentarily stopped Leanne in her tracks…
What made you go to your doctor?
I was in the shower in Ibiza when I felt a lump in my right breast.
How old were you when you were diagnosed?
I was 30 years old.
What was your reaction when you were told you had Stage Three breast cancer?
I had convinced myself it was nothing so when I heard the words, "I am not going to beat around the bush. We've found cancer," I was in shock. My mum had just come through treatment and surgery for her own second breast cancer diagnosis. I had a few days to handover my then 15-year business, defer University and cancel all commitments ahead of treatment starting.
Any cancer sounds serious, but Stage Three sounds advanced. Is it as bad as it sounds?
Stage Three cancer means that the breast cancer has extended beyond the immediate region of the tumour and may have invaded nearby lymph nodes but it has not spread to other organs. It is advanced but there are many effective treatment options if caught early.
Is there a history of breast cancer in your family?
Yes, my mum was first diagnosed in 1996 when I was just 10 years old. Her second diagnosis came less than a year before my own.
So, before your diagnosis, had you been checking your breasts on a regular basis?
Yes, with my mum's history – checking my breasts was something I did regularly.
What did your treatment consist of? Did you go for a reconstruction?
I underwent eight rounds of chemotherapy after which scans could not find any cancer remaining. However because of mum's history and a higher chance of recurrence, the doctors recommended a double mastectomy. I had reconstructive surgery immediately after the double mastectomy.
Did you lose your hair?
Yes. I lost all my hair after the first round of chemo. I also lost my eybrows and eyelashes.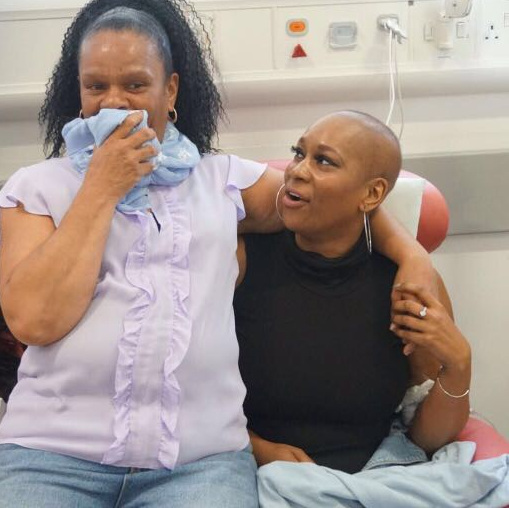 There is evidence that black women are diagnosed with cancer later than their white counterparts and that the cancer is often more advanced. What do think we can do to prevent this from happening?
We need to make talking about cancer normal in black households and do what we can as a community to raise vital awareness. One of the reasons for the later diagnosis is the fact that there are so many myths and taboos surrounding cancer in our community. We need to squash these and educate with the truth.
What kind of myths are going around?
Cancer is a white person's disease
God will cure your cancer
Cancer is a curse for things you have done in a past life
Don't have your breasts cut off, as no one will want you
You're damaged goods
You said you felt excluded and unrepresented in mainstream cancer support groups, so you set up your own grass roots support group: Black Woman Rising. Is this feeling of isolation common amongst black cancer sufferers?
The feeling of isolation is common amongst all cancer sufferers, the difference is that as a black woman going through cancer – I just could not find like-minded people. So I set up the support group so that other black women did not feel the way I did.
Is there anything that the NHS can do better to support black women undergoing breast cancer? (supplying prothesis in the right colour, wigs suitable for black women, etc.)
Having the same support as our white counterparts would be a great start. So yes, a range of prostheses and wigs. We also need to see healthcare professionals being educated about what we might face in our community.
What do you do now?
I'm a business owner of dance company The Movement Factory and The Positive Day Planner and CEO of The Leanne Pero Foundation.
Tell us about the The Leanne Pero Foundation?
Our mission is to educate, inspire and bring opportunities for women, from the BAME community, to connect with one another and share their stories without fear or shame. We strive to empower them to see their beauty and harness their power to advocate for themselves.
I set up The Leanne Pero Foundation so that we had a charity umbrella for all of our projects. These include monthly support groups which are run by trained facilitators, pamper days, yoga sessions and other events – all designed to allow people to engage with people on a similar journey to theirs. Whilst the pandemic has meant some of our plans have changed – we have continued to support people online in the best way we can.
You also set up an exhibition creating the UK's first ever all Black female cancer exhibition 'Black Women Rising – The Untold Cancer Stories. What did that consist of?
Black Women Rising – The Untold Cancer Stories was the first all-black cancer exhibition which featured stunning portraits of black women with cancer and cancer survivors. The launch was held at the Oxo Tower in London where we heard from the participants about what it meant for them to be involved in the exhibition. It has since toured various locations around London and was due to have the follow up exhibition at The Tate in May 2020. This is now being pushed back to 2021 along with some international locations.
How has cancer changed your life?
I exercise gratitude for everything I am and I have on a daily basis. Because of this I'm a much happier person I was before cancer.
What are your future plans?
We are in the process of finalising the first annual Black Women Rising The Magazine which will serve as a tool for black women who need support. I am so proud of. We are also expanding our support services and collaborating on a huge number of very exciting projects. Watch this space!
Where can we find you?
Instagram | @leanneperoofficial and BWR here: @blackwomenrisinguk
You can pre-order our magazine at www.blackwomenrisinguk.org
---
Keep healthy…