Palmers continue to support Black Women Rising by co-sponsoring their new magazine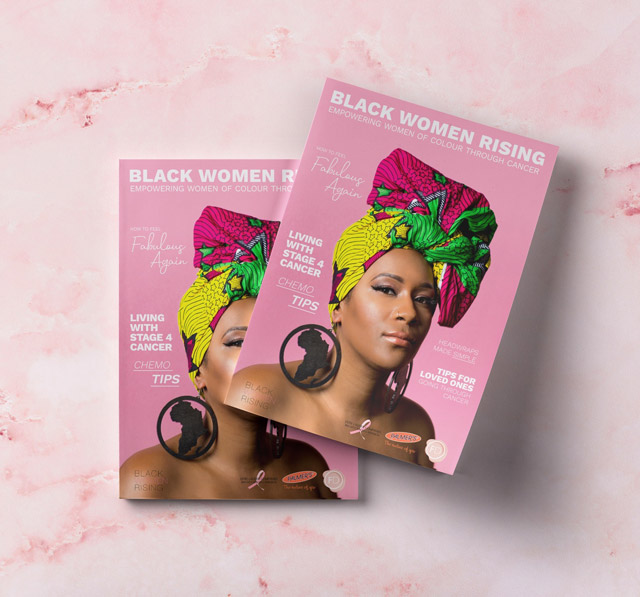 Palmer's have been proud supporters of breast cancer charity, Black Women Rising since 2019, initially supporting via sampling and beauty treatments during Black Women Rising events.
The topics and issues for which Black Women Rising stand for resonates with Palmer's audience, and so it is only natural to amplify what the charity are doing to assist women in finding help if needed.
This year Palmer's have upped the ante by co-sponsoring the first ever Black Women Rising Magazine, aimed at empowering black women through their cancer diagnosis. The magazine will be distributed nationally for free in October and will include inspirational case studies, treatment advice and beauty and wellbeing tips.
Black Women Rising was set up by Leanne Pero who was diagnosed with Stage 3 breast cancer at the age of 30. She was inspired to start the charity in a bid to get more black female cancer patients connecting and discussing their cancer experiences.
Instagram | @leanneperoofficial and BWR here: @blackwomenrisinguk
You can pre-order the magazine at www.blackwomenrisinguk.org
EARLY DETECTION SAVES LIVES is still key and even more important for young black women, to start checking themselves from an early age. The NHS states that a UK based study found that young black women (under 41 years of age) had worse breast cancer outcomes compared to white women. The same study also showed that, in general, young black women also have poorer relapse-free survival compared to young white women
---
Stay healthy…