If you're looking to boost your health, Alesha Dixon's NobleBlu wellness range featuring vitamin supplements might be a good place to start
There's a new health and wellness brand on the block. Founded by singer-songwriter and Britain's Got Talent judge Alesha Dixon, NobleBlu offers a wellness range of vitamin supplements and lifestyle tips to support people who want to form healthier habits.
The brand's first range of supplements features ingredients that aren't just high quality, but are also backed by science.
Why Alesha Dixon founded NobleBlu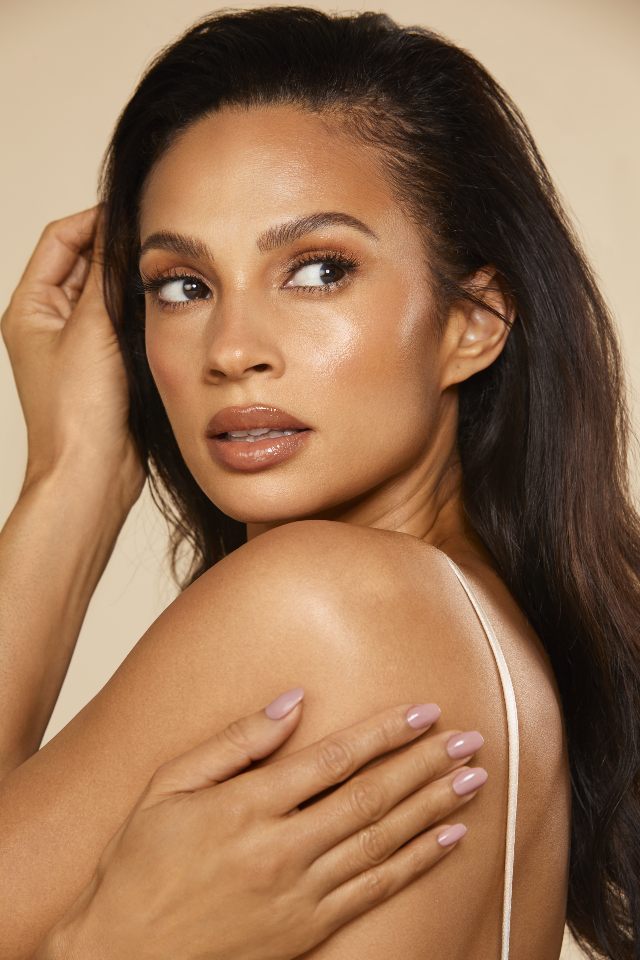 "Life is all about balance," says Alesha Dixon, founder of NobleBlu. "I eat healthily, and I exercise but I also feel it is important to listen to your body and support your wellness needs, be it physical health, skin health, or the effects of stress. Ultimately we are all striving for the right balance in our everyday lives."
Dixon was inspired to start NobleBlu after struggling to find the perfect products for her health and wellness needs. "Almost two years ago, I decided to do something I had always dreamed of and began a plan to create my own brand and find a partner with the expertise to help me do it."
All of the time being spent at home over lockdown made people more aware of the importance of wellness. Because of this, Dixon and leading wellness distributors HealthKind researched the products and ingredients would be the best for NobleBlu.
"We are uniquely placed to provide experts from our network of contacts to create exactly what Alesha wanted, without compromise," says Khilan Shah, CEO of HealthKind. "We are proud to share her commitment to quality, innovation and transparency."
HealthKind and Dixon aim to bring you self care products that you can trust and will target different health needs.
For the environmentally-conscious, NobleBlu promises that the entire range is developed with naturally sourced ingredients. The vitamins are also packaged in climate-friendly glass bottles instead of plastic ones that'd produce more waste.
More on the wellness range's 5 vitamin supplements

Energy: NobleBlu Energy (£35) is both a physical and mental energy-boosting supplement, meant to give you an extra kick for your workouts. With magnesium, montmorency cherries and more, these capsules will prevent tiredness and promote a healthy heart.
Immunity: NobleBlu Immunity (£25) features vitamins and minerals that strengthen your immune system, which is more important now than ever. It's packed with ingredients such as turmeric, black elderberry and gingers that have been building our natural defense for generations.
Balance: NobleBlu Balance (£40) is the perfect daily supplement for both your head and heart. The key ingredient is vitamin B5, which is known for helping with memory and preventing stress.
Focus: NobleBlu Focus (£30) combines modern science with ancient herbal wisdom to strengthen your focus and concentration. Ingredients like niacin help with concentration, while the guarana contributes to alertness.
Beauty: NobleBlu Beauty (£35) is it for anyone wanting healthy skin, hair and nails. The copper and vitamin-A-packed capsules prevent premature ageing and dry skin.
---
Wellness…