Image by Shutterstock
A recent research revealed over half of the UK employees are unhappy at work. PR and communications specialist Ebony Gayle shows you how you can ditch the 9-5 and be your own boss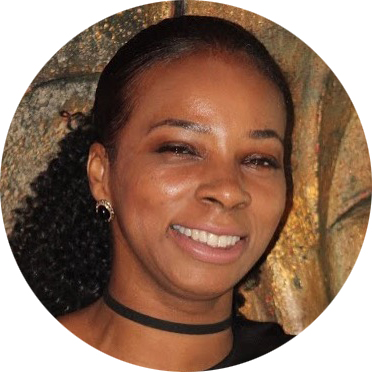 Are you looking for a way to breakout of the confines of the workplace? Is work draining and depriving you of your happiness? Does remaining in the workplace until retirement make you take a sharp, deep breath and reconsider your life? Well if you answer yes, trust and believe you are not alone in this. Research published last month revealed that more than half of all UK employees are unhappy at work.
Reasons for unhappiness at work can vary, the workplace can be restrictive which can be a struggle for parents and those with other aspirations. The awareness that we spend more time at work with colleagues, than we do with our families and friends. The UK retirement age is currently 66 years old, but, set to increase in the coming years, and the average life expectancy is roughly 79 years old for females. With this type of future forecast, it's no surprise that self-employment is on the rise, guess why? Because they are more contented. In fact a study last month of 5,000 workers concluded that self-employed people are more successful in their careers and felt happier in their job.
So, if you are looking for a way to escape the workplace here are 8 ideas to explore.
1. Consider becoming a consultant
As a consultant you are paid to share your expert knowledge with clients to help them achieve their goals. Anyone can consultant as long as you have the necessary experience and skills. It's a great way to break-away from the workplace – this is the route I opted to take.
2. Create your own website
The internet is filled with people looking for things to buy, information, news about specific niche areas and more. This provides a great opportunity to create a website targeting a particular niche, or you can create your own online store to sell products or to blog. They don't have to be your own products – there are lots of traders that have items to sell but not sure how.
3. Affiliate marketing
Affiliate marketing is where you promote other people's products and earn a commission for doing so. For example, if you are obsessed with make-up and often get the latest products and like to review then on your website, if that make up company has an affiliate program you should join. You can drop a link on your page, and if readers are interested in making a purchase you'll earn a profit for each sale.
4. Make your side hustle work for you
What do you do in your spare time? Whether you do hair, make up, make jewellery, music or paint there is a paying audience that is waiting for you. if you are good with social media, graphics, and websites, you can sell your services on sites like Upwork, and Fivver, You don't need a website so can start earning immediately.
5. Become an online seller
Setting up as a seller on eBay, Etsy or Amazon platforms can bring the cash rolling in. You have to be careful here, as some avenues are saturated, but, with effective marketing, and of course the right products you could be on your way out sooner than you think.
6. Become a virtual assistant
If you have great PA and administrative skills, being a virtual assistant can be a well-paid path out of the office. You are doing the same thing you would in the office but at home. You can control how many clients you work with so you can work in a way that suits you.
7. Create an app
Do you have a great idea that fulfils a need? Have you spotted a gap in the market? If so, why not consider creating an app. As almost everyone has a phone in their handbag or pocket these days, with the right app idea you could be on to a winner.
8. Become a YouTuber
If you are not camera shy, and have an engaging personality, you should consider being a YouTuber. Yes, it's a busy space to establish yourself, but if you find a niche area, and hone your skills and remain consistent, it's proven to be a real money maker.
If any of these ideas pique your interest, remember to do your research be committed and ready to put in hard work. If you want to kiss goodbye to your job and the office culture, it's essential to take time to nurture your self-confidence and resilience. Being your own boss is exciting but also challenging. You will have good and bad days, so you have to be your own cheerleader and keep yourself motivated no matter what.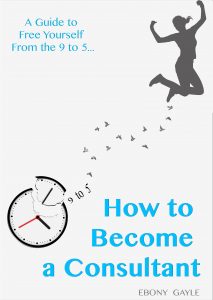 Ebony Gayle is the author of 'How To Become A Consultant; A Guide To Free Yourself From The 9-5'
Paperback and ebook available from Amazon,
eBook version only: iBook, Google Play, Barnes & Noble and other online platforms.