To detox or not to detox — that is the question Rebecca Omonira-Oyekanmi asks today's leading experts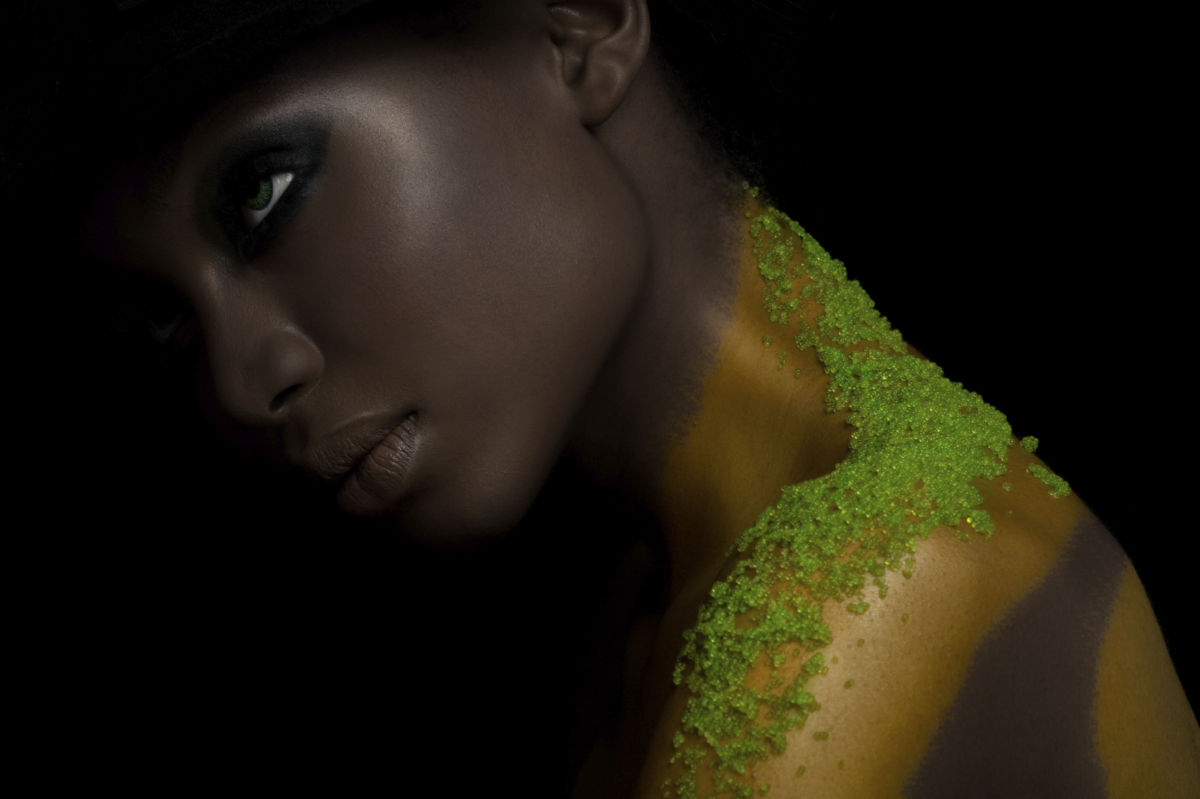 In simple terms, detoxing is flushing out toxins that can help to shift pounds, brighten the skin, improve looks and energise. To achieve this one must starve the body of a particular food group, or all foods, over a set period of time. Once the fast is over, the body will be free of so-called chemical baddies. When Gwyneth Paltrow admitted last year that she needed to lose a few pounds of holiday excess, it was to detox guru Dr Alejandro Junger that she turned. Dr Junger is the architect of the Clean Programme, a 21-day detox diet that involves eating just one meal a day, plus two meal replacement drinks.
Supporters of Dr Junger's detox regime claim that it not only helps to shed the pounds, but improves mental clarity. To subscribe to the programme visit www.cleanprogram.com for more details. Dr Junger himself approaches the topic with messianic zeal, comparing the body to the earth being polluted by climate change. 'When you look at the planet earth as an animal itself, there is one undeniable fact – the earth has a fever. We call that global warming. The air we breathe, the water we drink, and most of all, the foods that we eat, are loaded with toxic chemicals that cause suffering, disease and death. This is the effect of global toxicity; and this is the reason why we clean.'
However, while there is a significant body of scientists who agree on the evidence for man-made climate change, no such community exists to champion the necessity of detox diets.
Weighing up the options
Susan Burke March, a high profile author and dietician, thinks the concept behind detox itself is problematic. 'The body detoxes naturally, digesting, respirating, eliminating,' she says. 'What you choose to put into your body on a daily basis will allow you to gain all the health benefits you desire without artificially detoxing with potions, elixirs or draconian food eliminations.' Steer clear of detox diets requiring the consumption of substances that promise to 'cleanse' or 'purify' she argues as these are buzzwords for laxatives and diuretic substances.
But with Dr Junger's book Clean making the New York Times bestseller list, svelte celebrities claiming that detox is the secret to their toned thighs and dewy skin, along with affordable copycat detox products easily available in mainstream chemists, it is hard to deny that the detox phenomenon is growing. And for women seeking a quick and painless fix to weight gain, it is tempting to abandon reason and start fasting.
Don't be fooled, says Angela Tella, a registered dietician and spokesperson for the British Dietetic Association. Tella is a strong critic of detoxing, arguing that the concept is irrational and that there is no science behind it. 'The danger is if you are on a detox diet you could be missing out key nutrients. You build up ketones, chemicals that can cause nausea, dehydration and irritability.' The idea that the body needs to flush out toxins is also incorrect says Tella. 'If our body did accumulate lots of toxins, surely we would be ill all the time?'
Sense About Science, a charity dedicated to improving the public debate on science, points out that the word detox is a clinical term for the treatment of drug addiction or poisoning and has no meaning beyond that.
The charity's scientists have produced a detox dossier debunking the most popular claims, including the idea that the body needs to be cleansed of toxins: 'Many of the detox products which claim to flush the body of chemicals contain diuretics, which increase the amount you urinate. This just removes water and some salt. In extreme cases diuretics can cause your salt levels to become depleted, causing cramping, or in the worst cases, a coma. You may achieve temporary weight loss by dehydration, but this is only in the short term as you will regain weight as you rehydrate'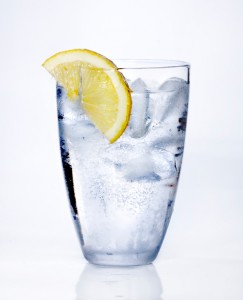 Thirsty work
The most effective substance to include in your diet is water. Most people drink less than the recommended eight glasses and may suffer from the effects of dehydration, including poor elimination and unhealthy looking skin
What's the alternative?
If you're still harbouring the burden of Christmas excess weight, blotchy skin and tiredness, apparently the solution to these problems are fairly simple. Experts are all in agreement that eating well, sleeping more and exercising are cures for such ailments. Susan Burke March recommends: 'Fresh fruits, vegetables, lean protein or plant protein, nuts, seeds, wholegrains, beans and legumes boost your immune system.
Also stay healthy by walking, breathing and stretching, and of course, sleeping and avoiding smoking.' Angela Tella agrees by adding, 'The best advice is to take more control. What I find is the simpler the thing, we find it easier to stick to. There are many simple, effective measures to look at such as food portion sizes, using smaller plates and so on.' 'Make sure you get the balance right.
The best way to get all of the nutrition that your body needs, is to get variety. There is only so much dieting will do. You are the expert on you, look at your lifestyle and look at two or three things that you want to change. Enjoy the journey and cut yourself a bit of slack,' concludes Tella.
Clean is published by Harper Collins, £14.99 and is available to purchase at www.amazon.com
Dietitian and writer Susan Burke March highlights some of the shortcomings to detoxing and whether it is right for you
Fasting This type of diet is not recommended for people with diabetes, pregnant women or for children or the elderly. Fasting is another term for 'starving' and most health experts would not recommend it. Fasting can cause headaches, fatigue and 'fruity breath' from ketosis. It's not pleasant, and not healthy.
Juice fasts Our bodies can function on juice and water for a period of time, but it will not perform to its best. Juices containing some fructose (fruit sugar), vitamins and minerals, do not equate to a good nutritional diet. People with diabetes or those on medication should never take the juice fast.
Herbal supplements Many detox regimes involve cleansing the colon with herbal supplements that encourage bowel movements. These products are usually advertised to remove 'waste build up,' and other toxins accumulated in the colon. It is important to be aware that many of these products contain laxative ingredients, including senna, which if overused can harm the colon and permanently damage the digestive track.
Colonics Some detox plans advise colonics. Colonics involve inserting a rubber tube into the colon. This procedure runs the risk of damage from perforation. Speak to your GP before having this procedure carried out.
Raw foods Not many people are aware of the fact that raw food (i.e. vegetables), contain less nutritional value when raw. Cooking actually increases the availability of some nutrients. A good example is tomatoes, their lycopene (the antioxidant that helps immunity), is enhanced by cooking, especially with a little fat, which too can be a good source for more antioxidant vitamins. Let's not forget that too much raw food can become boring and ignores the variety in tastes and textures that cooking brings to daily meals. When dieting it is important to eat food that has a good nutritional value.
---
More health articles…