The nail colour of 2021 is pistachio. Get on trend with this versatile and fresh nail hue that looks great on darker skin tones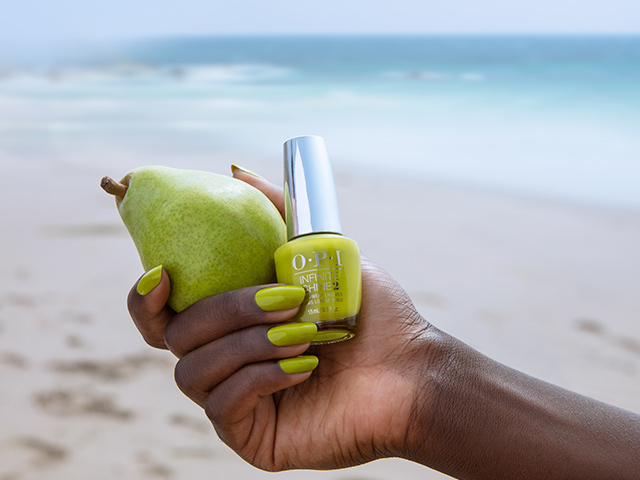 You know it's Spring when nail companies launch their pastels nails ranges. And we must admit that it's the perfect antidote to all the pandemic-related turbulence of the last year. Pastels are feminine and girly and rather self indulgent. Think sweet thoughts – mini eggs, sugared almonds and the soft creamy green of pistachio gelato with all the sprinkles. These sweet treat-inspired nail polish shades hit the sweet spot for spring or summertime nails.
According to the folks at Barry M, the breakout star of this sugary line up is is pistachio. The fresh green hue with its hint of nature heralds the start of spring. And the great thing about pistachio is that it's supremely flattering on all skin tones and very versatile, it looks divine paired with a sundress, yet also adds a playful edge to your daytime style. We're in!
Above from left: Barry M Pistachio manicures by @rbeautyy._ and @kuiyaskloset
This sweet-inspired nail polish hue hits the sweet spot for summertime nails
So we've seen many variations of pistachio on Instagram feeds, ranging from the minty green of pistachio flavoured gelato like the Barry M Pistachio to the deeper yellow green of shelled pistachio nuts, seen on OPI's Pear-adise Cove. But whichever hue you do, keep it firmly in the green zone and that way you'll find this versatile colour will give you the ultimate sugar rush, without the calories.
The rest of our pistachio favourites on the 'Gram
---
More nail stories…