Young and talented nail technician Zashae Reid, known as @zeesnaillab on Instagram is a rising star in the nail art world and is one to watch in 2023
In nail tech circles, one name seems to be whispered with increasing frequency — that is one of the hottest nail techs of 2023. The young entrepreneur Zashae Reid, known as @zeesnaillab on Instagram has already made a name for herself in South London, and it seems only a matter of time before the rest of the world takes notice.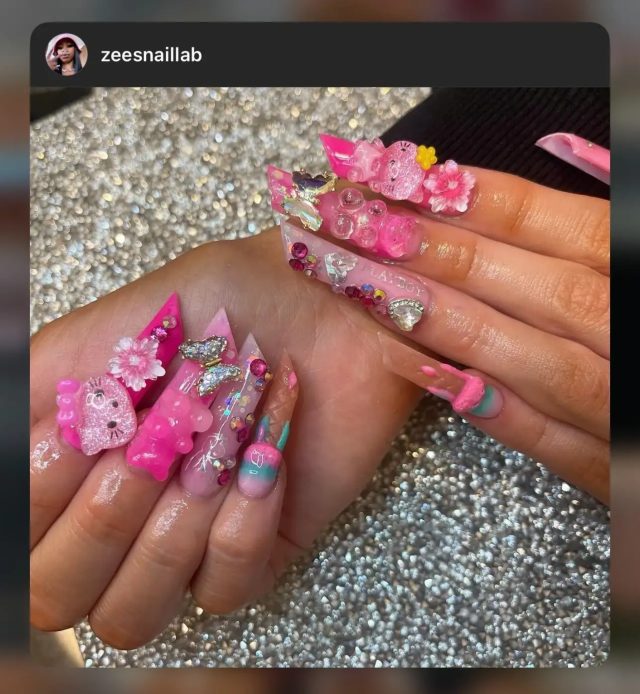 What makes her stand out from the competition? For starters, she has a unique approach to nail art that combines traditional techniques with a modern flair. She's also not afraid to experiment with new materials and technologies, which keeps her work fresh and exciting. Plus, she has a passion for educating others about nail care and techniques, which sets her apart from other technicians.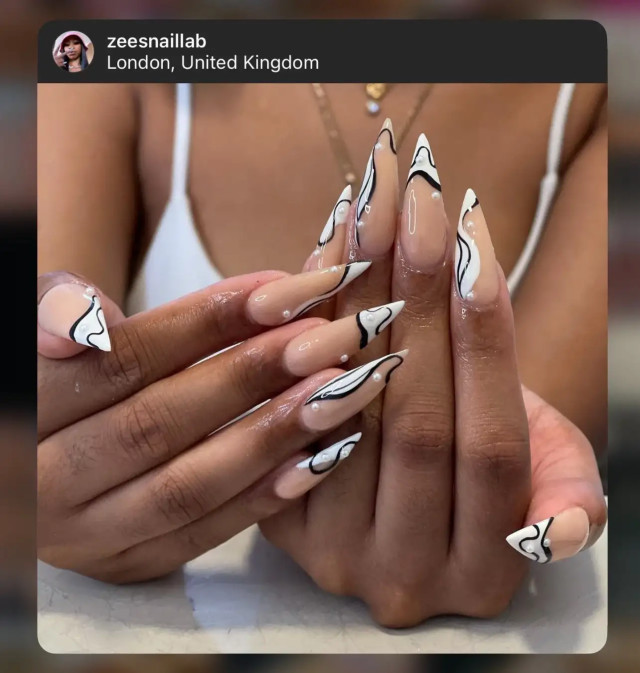 Whether you're looking for a simple French manicure or a dazzling display of gems and rhinestones, this talented manicurist can bring your nail vision to life. From simple and classic acrylics to fun and playful charms, there is something for everyone's taste. So, if you're searching for the perfect accent for your outfit or a unique design for your next holiday, South London's very own Zashae can create the custom look you're dreaming of.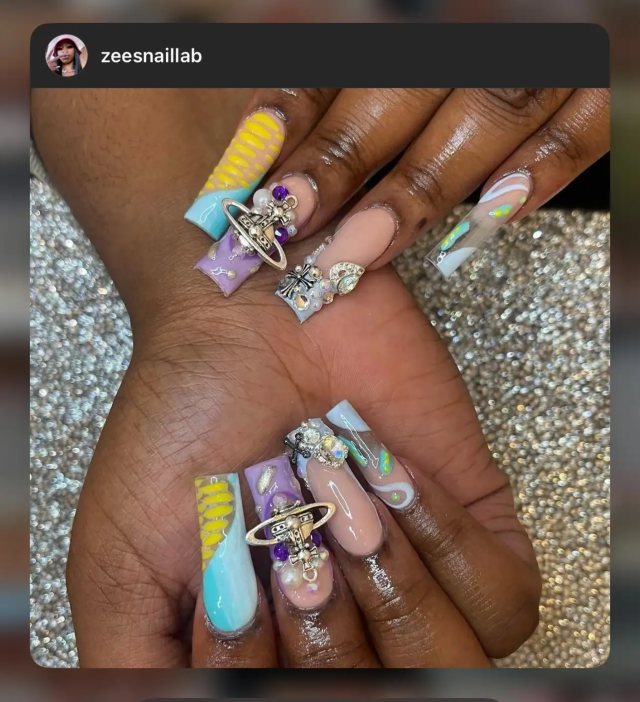 From delicate floral patterns to bold statement looks, it's no wonder why some of the UK's top influencers keep coming back for more. Next time you search for high-quality nail art, look no further than Zee's Nail Lab to give your nails the pampering they deserve.
How To Get In Touch? To arrange your one-of-a-kind nail experience with Zashae just head over to @zeesnaillab on Instagram and click the link in her bio to book your appointment today.