Traction alopecia: How to prevent it and fix it
Lianne Bruney of new hair loss brand ProTress explains the causes of traction alopecia and how to fix it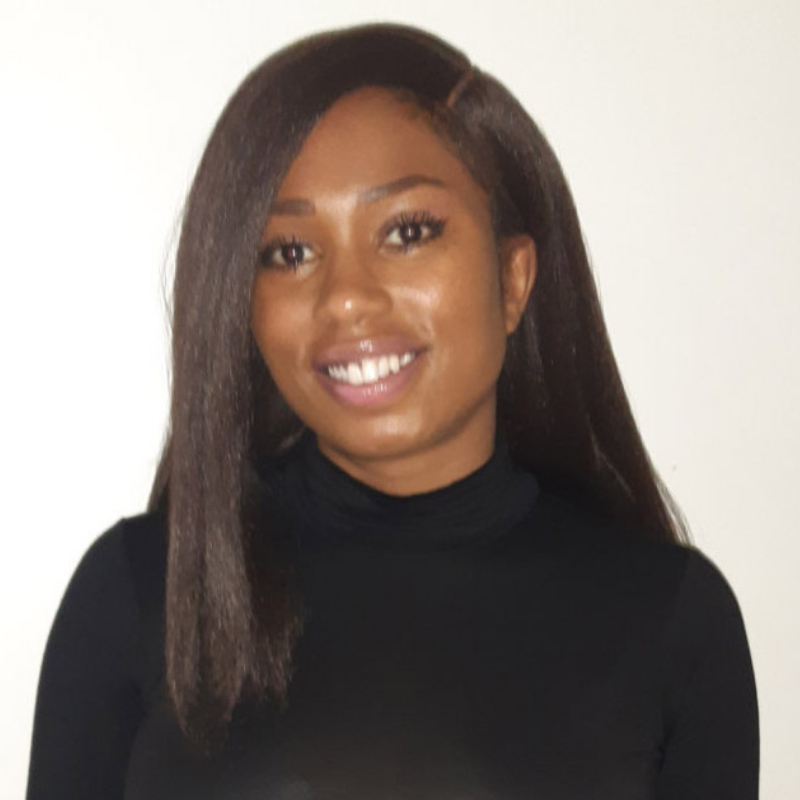 We all have a desire to be beautiful and we act on that desire daily as it manifests through the clothes we wear, how we apply our makeup and style our hair. Our appearance is important to us because it effects our self-esteem, perception of self-worth and how others treat us. When it comes to appearance, no culture has been as daring, creative and trendsetting as the black race. As a collective we derive immense pleasure out of creating fresh, beautiful, cutting edge hairstyles. We sculpture our hair, straighten it, bend it, add to it and decorate and accessorise it. Other races marvel at our creativity and sense of adventure with hairstyles and frequently imitate our beautiful, artistic hair creations. As we strive for beauty through our creative hairstyling, it has come at a cost and on occasion, that cost is hair loss, which is the yin to our yang.
Afro hair is typically handled forcibly whilst being styled because the intense curl and kink of the tight curls means that it is frequently mistaken for thickness and strength. Whereas, afro hair is quite fine which makes it delicate and means it should be handled gently and with care. The implications of tugging and tightly pulling fine hair repetitively can result in many forms of hair loss, the common being traction alopecia.
How do I know if I have traction alopecia?
So, let's say you have been wearing your hair in a tight ponytail for a long time because it really suits you and it is a really quick style to do in the morning, but you've noticed that your hairline is beginning to recede. You brush the hair loss under the carpet and keep wearing your hair in a tight ponytail and your hairline continues to recede. Or maybe you've been wearing a tight weave, braids or dreadlocks and your noticing your hair is getting thinner and bald patches are beginning to show. If any of these scenarios sound familiar to you, then you are probably suffering from traction alopecia.
What is traction alopecia?
Traction alopecia is a form of hair loss that is gradual and caused because of constant pulling of hair strands or excessive pressure applied to the scalp and hair. The constant and repetitive pulling of the hair puts a strain on the hair follicle, making hair fragile and prone to breakage. The strain on the hair follicle can become so intense that it can cause the hair follicle to separate from the hair bulb entirely, as well as causing inflammation around the hair bulb and scalp. The damage and inflammation caused by repetitive pulling, tugging and pressure can cause hair follicles to become atrophied (wasted away) so that they stop producing any hair, causing hair loss to become permanent.
Hairstyles that cause traction alopecia
• Tight ponytails
• Braids
• Dreadlocks
• Weaves
• Tight wigs
• Hair extensions
Can traction alopecia be reversed or treated?
To stop traction alopecia from spreading, avoid the hairstyles that caused it. For example, if you have been wearing your hair in a tight ponytail, try a looser ponytail. If you are a fan of braids, weaves or hair extensions and experiencing hair loss, give your hair a rest from these hairstyles for a few months. If you have dreadlocks, re-twist less frequently and not so tightly and you might also want to consider reducing the length through trimming to ease the weight/drag on the scalp caused by each long lock. Once you stop putting constant pressure on your hair and scalp, hair loss will cease to spread but that doesn't mean that your hair will automatically grow back. It is likely that you will require treatment to restore hair growth.
Treatment for traction alopecia
Lisa Thomas, a qualified trichologist and Member of the Association of Registered Trichologists, advises on how to manage and care for afro-textured hair, Lisa explains, 'As a trichologist and healthy hair consultant, I work with women to develop healthy hair care regimes and healthy styling practices to prevent hair loss, such as traction alopecia.'
Lisa continues, 'When anyone experiences hair loss, it disrupts the hair growth cycle, which can make it difficult for regrowth to occur naturally once the hair has been lost, which is why bald patches become visible. This can cause significant emotional stress to women who sometimes have to resort to wearing wigs to look presentable for work and leisure, as our hair is such a significant part of our presentation and identity.'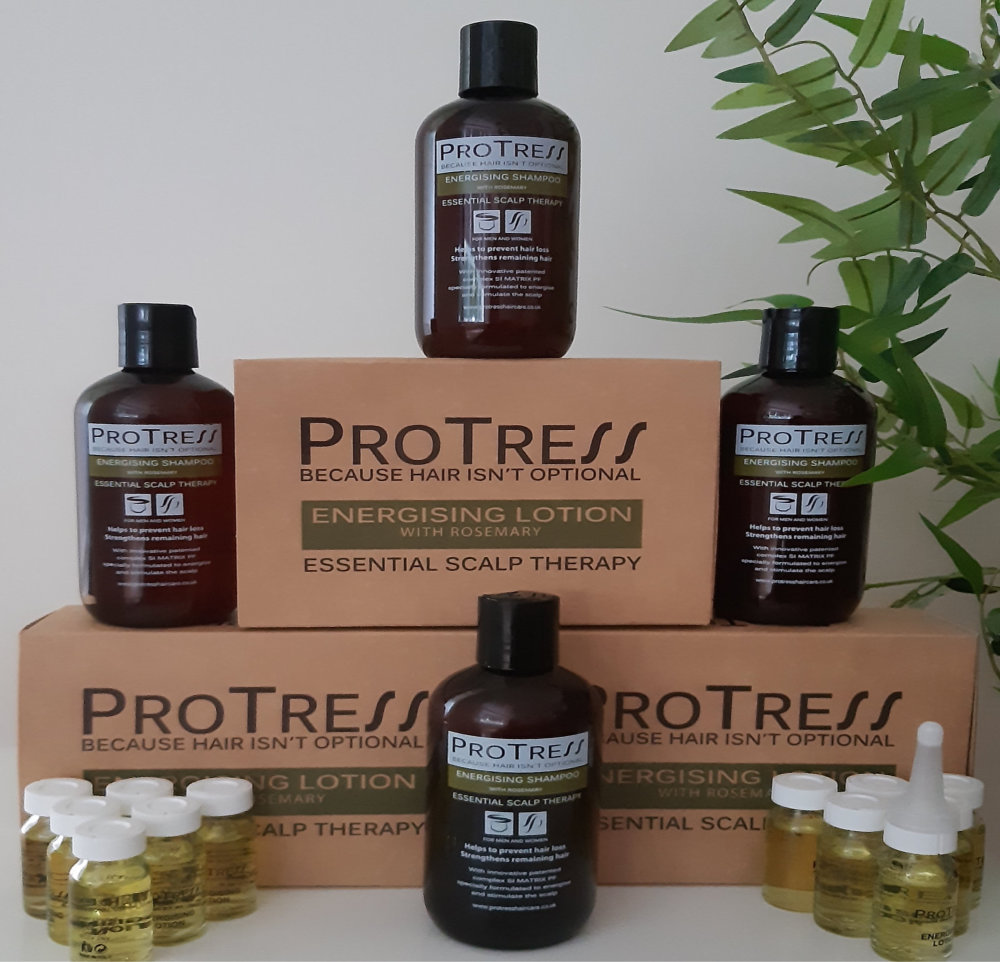 The ProTress range of products was developed by trichologist Lianne Bruney
Lisa further explains, 'To restore hair growth the hair growth cycle needs to be reactivated, which is what makes a hair growth product like ProTress so effective at treating hair loss. It reactivates micro-circulation, a crucial part of the hair growth cycle whereby blood circulates around the scalp and passes vital nutrients and oxygen to the hair bulb to create hair. I recommend ProTress to my clients, who with continuing use have seen great results and their hair being restored. It is not only about restoring hair, it's also about restoring women's, overall self-esteem, happiness and self-confidence.' Lisa concludes.
[one_half padding="0 5px 0 0″]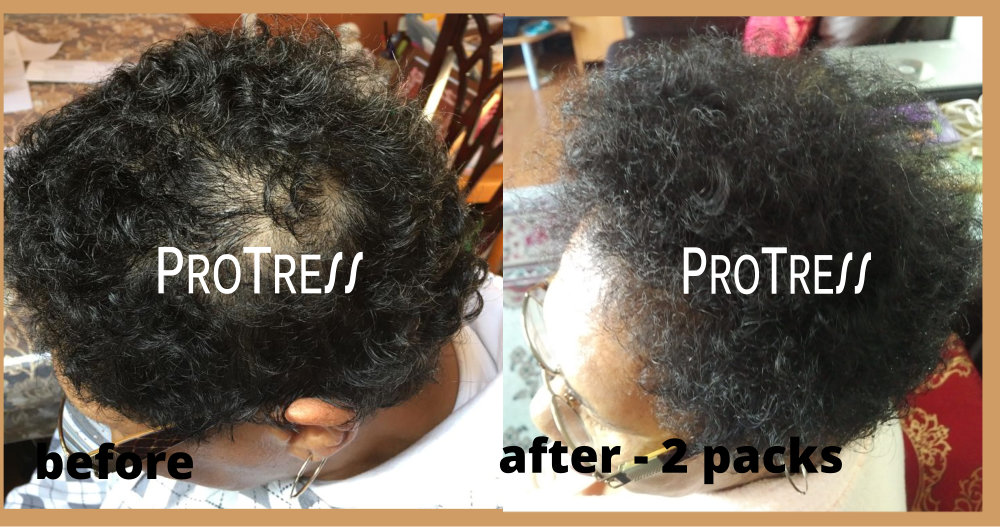 [/one_half][one_half_last padding="0 0px 0 0″]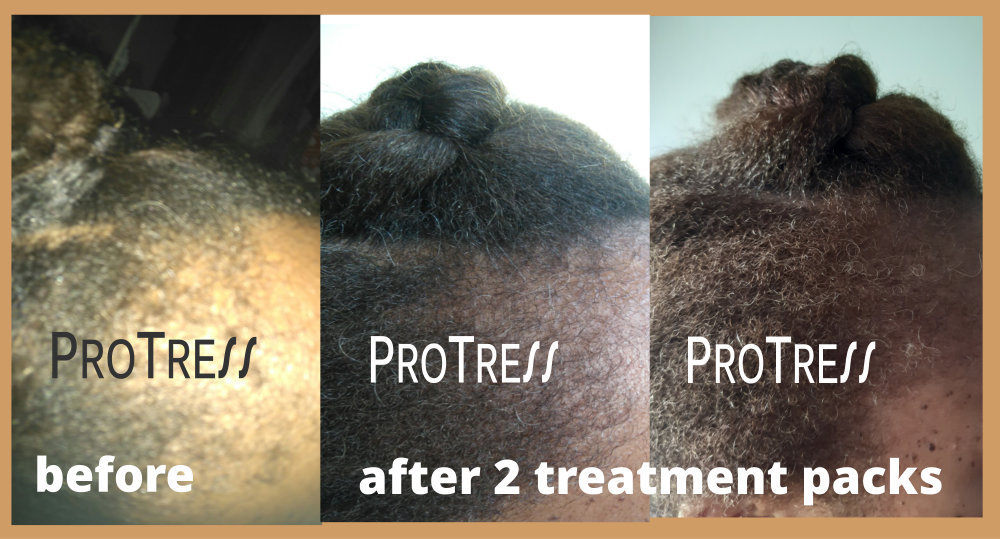 [/one_half_last]Before and after images, showing the result of using Protress hair treatment for alopecia
ProTress Essential Scalp Therapy Energising Shampoo and Lotion was developed by trichologist Lianne Bruney and stops hair loss, restores hair growth, making hair thicker and stronger. It is made with innovative science technology and the patented Si MATRIX PF and natural extracts of rosemary, nettle and passionflower.
ProTress Essential Scalp Therapy Energising Shampoo and Lotion 3 Month Treatment Pack, £59.99
Stockist: www.protresshaircare.co.uk