Content creator Adessy has come up with a YouTube series called Navigate, to help young people with 'adulting'
[one_sixth]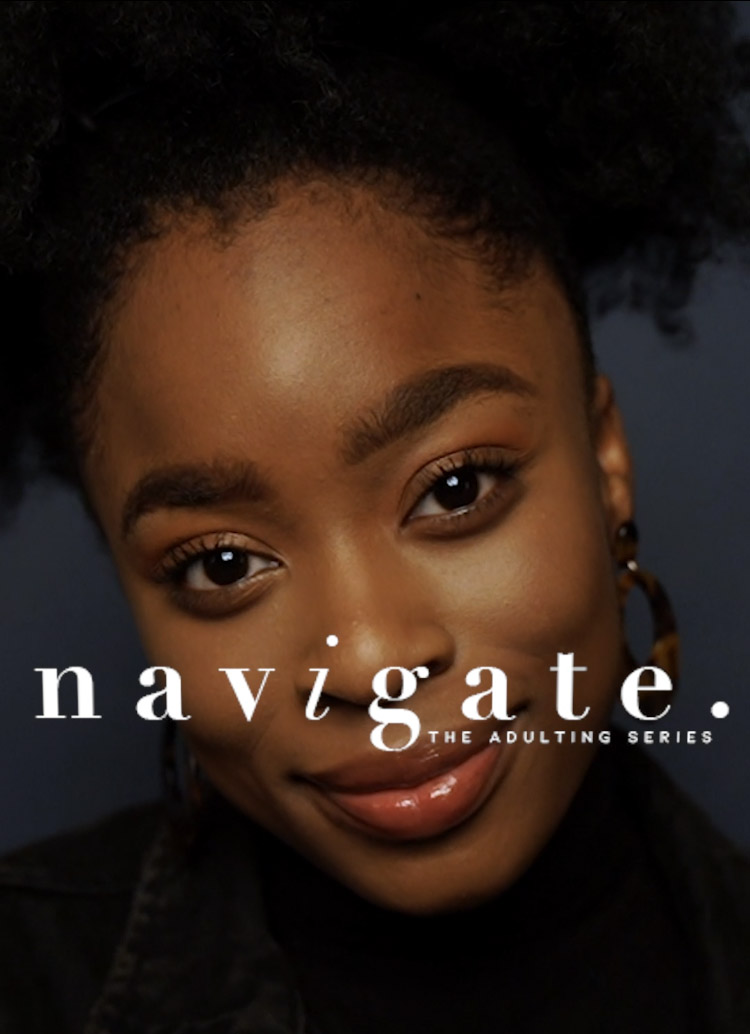 [/one_sixth][five_sixth_last]New kid on the block Adessy, launched her new YouTube series Navigate in early spring to create a space for millennials to discuss the highs and lows of 'adulting'. We wanted to catch up with the 21-year-old content creator to find out why this new show has everyone talking.

Tell us about yourself
I am a digital content creator and presenter who focuses on creating content that has a positive impact. Social media has always fascinated me, I started my YouTube channel in 2014 and made advice videos about surviving A-levels and university. [/five_sixth_last]As I've gotten older my content has evolved into documentary and talk show style videos. My main goal is to make people feel better after they've watched something I've produced or been to an event that I have hosted. However, I'm still at the start of my journey, so let's see where God takes me.

Where did the idea for Navigate come from? When and how did it start?
The Navigate series was birthed as a result of my struggle to adjust to the adult world. When I graduated from university in 2018 I felt overwhelmed by the fact that I wasn't sure what the next step was. It was the first time in my life where there was no clear path and I was anxious about how I would accomplish any of my dreams.
Questions like; 'how will I cope moving back into my family home? Why didn't I know how to budget? How do I advance in my career?' constantly played in my mind. As I spoke to other young people about my concerns, I found that I wasn't alone. I knew that something had to be done to address this, so I decided to make the Navigate Series.

Navigate has a cool 'Friends' vibe, was that intentional? How did the cast come together?
Yes, it was super intentional! I really wanted the series to feel relaxed. We were talking about topics that everyone goes through but people don't often share, therefore it was really important for me to make sure that everyone was comfortable. So I decided to get my friends involved because we have good relationships and I knew that it would translate well on screen. I wanted it to be fun and for people who were watching the series to feel like they could join in the conversation.

What kind of topics do you discuss and why are these important?
We discuss anything and everything related to navigating adulthood. Season 1 focuses on topics like; living at home, applying for first jobs and navigating relationships. On a surface level, these topics seem simple but the more you unpack them the more you realise that these are the 'little things' that people struggle with. It's important that we have conversations about them.

As a naturalista, how important is representation in your show?
Haha, I'm still learning how to master the art off being a 'naturalista' to be very honest. Diversity is something that is really important to me. I was really intentional with selecting my cast and made sure that I got people from different backgrounds to share their experiences. Which meant that everyone had an opportunity to learn from each other.

What's next for Navigate? (any upcoming events? Shows?)
I'm currently in the process of planning season two and hoping to host a live show soon.
Keep up with Adessy @addieadessy and the Navigate series @navigateseries.