Prestige Hair Salon specialises in hair extensions and have now added a bespoke wig service to their repertoire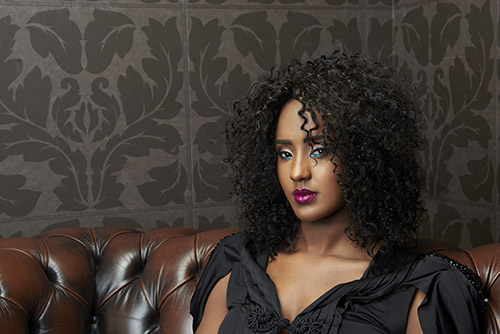 When it comes to wearing a weave, Prestige is known for creating natural looking styles. Veronica Bentley and Nathalie Joseph have a new collection of bespoke custom-made wigs that inspire and promote well-being. 'There's a huge selection of wigs that are readily available in the stores. The problem with many of these wigs is that they're often quite unnatural looking and not very flattering, and we know having great hair increases that feel good factor,' says Veronica, founder of Prestige.
People wear wigs for different reasons, they are often worn in the film/theatre industry, whereas some people choose to wear a wig for fashion purposes or to give them a new look. Many women who experience thinning hair or hair loss find that wearing a weave is not always suitable, therefore the option of Prestige offering a personalised wig service is extremely welcoming. 'Losing your hair can be one of the most devastating things. Whether it happens gradually or suddenly, the effects can be just as traumatising. Investing in one of our handmade wigs is guaranteed to make you look good and feel great about yourself,' says Veronica.
West London's top weaving duo hit on the idea of a 'ready-to-wear' collection to cater for clients who want to give their hair a rest from weaving but feel better without a dramatic change in appearance. This also gives clients the opportunity to maintain their own hair by having regular conditioning treatments.
Nathalie says: 'Our hand-made hair pieces use the same high quality hair as our weaves. After a thorough consultation, we create the wig base on the client's specifications, we then then fit, cut and style the wig to suit each individual. Clients seamlessly switch between the lush locks of a weave or wig with the expert help of the two stylists, who between them have more than half a century of hair extension experience.
The added bonus for newbies to hair extensions is, 'If you're not sure about getting a weave, Prestige are now offering a consultancy service whereby clients will have the opportunity to try one of our ready-made wigs which will give you an idea of how it will look and feel,' says Veronica. These ladies have got every angle covered. You can be sure of the well-being of your hair and you'll never have to worry about protective styling again as they'll supply you with tips on how to care for your hair. For more information visit www.prestige-hairextensions.co.uk or to book a consultation call us on 020 8741 9616.
Prestige are now part of the Salons that Care community known as mynewhair, a pioneering charity founded and inspired by well renowned hairdresser Trevor Sorbie MBE. They provide advice to the public as well as support a national network of independent salons and professionals who provide a wig styling service for people suffering from cancer and medical hair loss. For more information visit www.mynewhair.org