Whether it's a tape-in or a colourful glueless wig, we check out the new styles and ideas trending online with the help of weave guru Tamika Gibson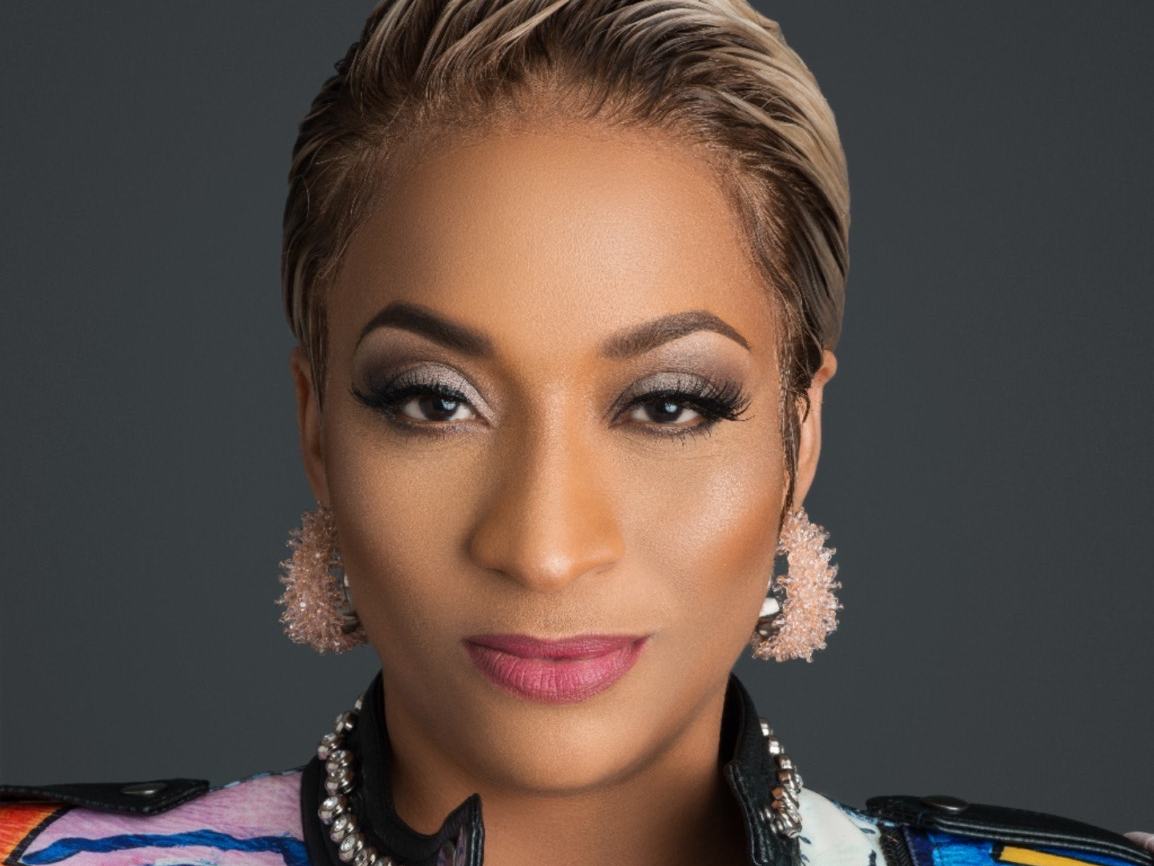 Like every new year, 2022 came with a whole new energy. For many this meant revamping their attitudes, way of life and even playing around with their personal styles. As expected, a specific area we viewed these changes in was our hair!
With all the new styles and ideas trending online, individuals wasted no time trying out what so many were raving about. From micro links to tape-ins, the internet has been going nuts, but there are also a handful of other trending styles that you may have missed.
Thankfully hair extension guru Tamika Gibson offered her expertise to Black Beauty & Hair and gave a little bit of insight on what's happening in the world of hair so that you can stay in the loop and keep a fresh do!
What are the top trends in weaves right now? (styles, colours, etc.)
The top trend in weaves right now are tape ins, micro-links, lace wigs and quick weaves. These trending styles are versatile weaves that can be pulled into high ponytails or half-up half-down styles.
Have lace front techniques changed over the last year or two? If so, how?
People are going towards more glueless methods if they are wearing it to keep up with a trend. Hair loss wig wearers are still wearing glue methods.
How is social media driving weave trends? Are there trends that have become very popular due to social media?
Social media pushes a trend very quickly so the lifetime of a trend is short lived, due to the fact that we can all see the trend worldwide at the same time in REAL TIME. So, people are ready for what's next almost immediately. Style is usually brought back around with a little twist.
What are some of the more advanced techniques that are trending? (Revamping old/beat up wigs, tape-ins, ombré, etc.)
Tape-ins are really trending right now. It's not a new technique but it is new to so many people. When people see things they have never seen before they are very open to the new experience. Since Covid good quality materials are hard to find, some people are showing a lot of revamping of old wigs. Revamping is great (and sustainable) and with the proper care a wig can last three to five years with no problem.
Wait… I know that face!
The keen eyed among you may know Tamika Gibson as The Hair Diagram when she came to the UK several years ago to share her extension expertise in a series of Watch & Learn events. Not only is Tamika the founder of the best selling Bold Hold Lace Adhesive but she is also well known for her viral videos that highlight everything from beginner friendly wig making to advanced colouring/correction.
Now that you're all caught up with today's hot hair trends, you can safely test them out yourself. Whether you want to give a more natural vibe with tape-in's or rock a colourful glueless wig like so many of your favourite social media stars, depends on you. Each style is gorgeous, will keep you looking current and has been weave connoisseur approved! Check out Tamika's bold hot looks for inspiration.
Tamika's top weave looks…
✶ You may also like ✶