Vernon François joins Redken as newly appointed Global Consultant, Celebrity Hairstylist & Educator and we can't wait to see what he comes up with!
Redken has announced that internationally acclaimed celebrity hairstylist Vernon François joins the company as their newly appointed Global Consultant, Celebrity Hairstylist & Educator. Known for being an expert across all hair types and textures, Vernon has created some of the most talked-about A-list celebrity hairstyles. He advocates working in harmony with hair's true texture, embracing its shape, volume, individuality and personality. In his new role, Vernon will educate and communicate in partnership with Redken, while bringing the brand's product benefits and messaging to life through digital communication and visual representation.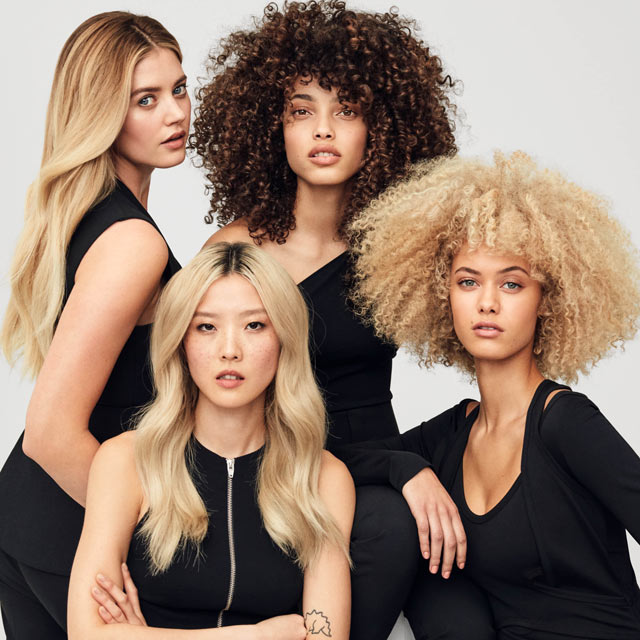 The Universe really does listen…
"Redken has been part of my on-set and salon environments ever since I can remember. The name alone takes me back to that moment, as a young artist, on my first trip to New York, standing on 5th Avenue, in awe, looking up at the brand's 35-story headquarters with a vision to be in the company of such a respected international brand in the professional world," Vernon commented. "Our partnership is proof that the universe really does manifest your wildest dreams. That little eight-year-old boy teaching himself to braid on a mop head at home in northern England, AKA me, would never have believed that this was possible. I can't wait for the world to be presented with what we have in store."
Hairdresser from an early age
Born in Huddersfield, Vernon fell in love with hair as a child. Raised in a Rastafarian household, he is self-taught and learned to braid, loc and twist hair at just eight-years-old. Aged 14, Vernon started working at a salon on London's Oxford Street and went on to win Newcomer of the Year at the Black Beauty/WAHL Hair Awards at the tender age of 17, Black Hair Junior Stylist of the Year at age 19 and was featured in their list of Top 20 Influential Black People Under 40.
Celebrity lifestyle
Vernon now lives in Los Angeles where he is a sought after stylist. His clients include; Lupita Nyong'o, Solange Knowles, Serena Williams, Iman, Willow Smith and many other celebrities. His presence is highly visible at red-carpet events including The Oscars, Met Gala, SAG Awards and Golden Globes. The Hollywood Reporter named Vernon one of Hollywood's most influential hairstylists for four years running. His work also graces the pages of top magazines which include Vogue, British Vogue, Italian Vogue, Elle, Harper's Bazaar, Vanity Fair, Allure, and Glamour.
---
Hairdressers on our radar…