Ready-mixed hair oils are set to work wonders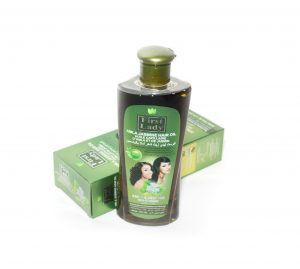 First Lady Amla Jasmine Hair Oil is specially developed hair oil for coloured hair. This highly fragrant variant of the Amla Hair Oil family protects coloured hair from early fading and prevents hair damage.
Amla speed up hair growth length wise
Jasmine restores shine in dry damaged hair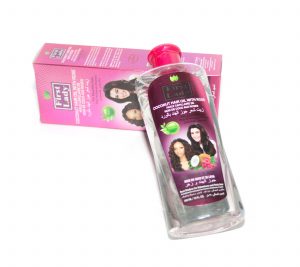 First Lady Coconut Hair Oil with the refreshing Rose perfume keeps your hair glossy, dark and healthy. The Coconut oil keeps your scalp cool and nourished. First Lady Coconut Hair Oil is the complete hair oil for all seasons.
Coconut keeps hair moisturised, healthy and less prone to breakage
Rose water protects the hair and restores the scalp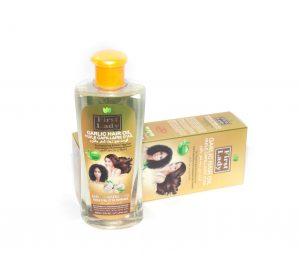 First Lady Garlic Hair Oil with Rosemary makes the scalp very healthy which results in generation of strong hairs. It has garlic contents in it, which keeps the amazing ability of making the scalp very healthy. It also removes dandruff from the scalp. So it can be said that this oil removes all those problems, which become the reason of less dense hairs.
Garlic strengthens hair and prevents hair loss
Rosemary restores shine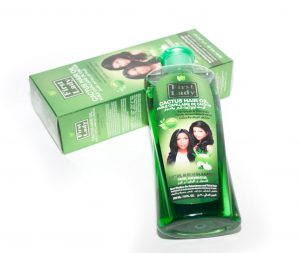 First Lady Cactus Hair Oil contains extracts of Cactus, Aloe Vera & Garlic which nourishes and protects your hair and helps control hair loss leaving you with problem free hair. First Lady Cactus Hair Oil provides your hair & scalp complete nourishment thereby helps control hair fall. It prevents hair loss & repairs hair shaft. First Lady Cactus Hair Oil nourishes hair from root to tip & helps control hair fall.
Cactus helps repair the hair shaft and prevents shedding
Aloe Vera helps prevent hair fall and promotes hair growth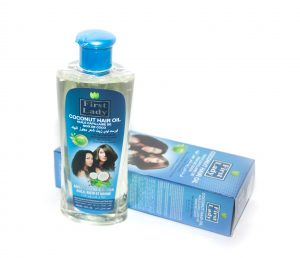 Over the years hair tends to become flat, limp & lacks volume. First Lady Coconut Hair Oil contains coconut oil & the nourishing extracts of Amla, Castor & Henna to vitalize the roots. Its unique formulation strengthens hair strands from root to tip giving volume & thickness you always desired. First Lady hair fall solution deeply nourishes your hair providing resistance against external factors adding shine and loveliness to your hair.
Coconut penetrates the hair roots to strengthen and thicken
Castor helps prevent hair loss
Henna coats and conditions the hair
All oils cost £2.99. To buy click here