Switch your hair colour without resorting to chemicals by giving henna a whirl says Lesley Buckle, who put it to the test
What is henna
Henna is a plant typically grown across Asia. For centuries the ground leaves of henna have been used to produce a vibrant red-orange stain on the hair and skin, as the leaves naturally contain the dye molecule Lawsone. Pure Body Art Quality (BAQ) henna is great for any hair type as it's chemical-free and has had nothing added. BAQ henna has a very high dye content and during the manufacturing process the powder is very finely sifted, making it easier to wash out of the hair than other types of henna. Henna powder is green in colour and only dyes hair red on it's own – it does not come in colours such as black, brown or blonde.
[one_half padding="0 0px 0 0px"]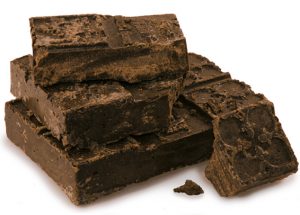 [/one_half][one_half_last padding="0 0px 0 0px"]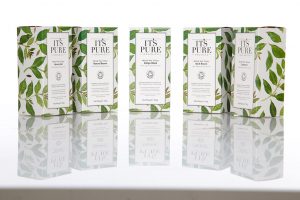 [/one_half_last]
From left: LUSH Henna Rouge (£8.50/325g) comes as a bar pre-mixed with all natural ingredients including cocoa butter. Add hot water and apply once the bar has melted. Pure Organics Herbal Hair Colours (£10.95/110g) uses only natural ingredients and does a top job at covering greys
What does it do?
The colour result from using henna largely depends on the colour of your natural hair. Henna acts like a varnish, with your natural hair colour still visible underneath. As a result henna shows up most on lighter or grey hair and will tint darker hair red. With each application the effects of the henna are intensified. As well as dyeing the hair, henna adds incredible shine, gives a strengthening effect, thickens up fine hair, and best of all, the results are long-lasting. Pure BAQ henna can be used on all types of hair including natural, relaxed, colour-treated and grey tresses. It is especially beneficial to damaged hair, as damaged strands tend to be more porous and take up more of the henna.
Is henna for me?
Though the benefits of using henna as a hair dye are largely positive, a couple of factors should be considered before using it. Firstly, consider whether the colour result will suit your needs. Henna will never lighten your natural hair colour. The effects of henna are also unique to each person, which means the only way to know how henna will look on your own hair is to carry out a strand test. Apply henna to sheds of hair from your comb or to a small part of your hair in an inconspicuous area. If you like the results you can go ahead with applying henna to the rest of your mane. Secondly, consider whether you would want to change your hair colour soon after using henna.
Colouring the hair with henna is a permanent process which can be seen as both a blessing and a curse. Once henna has been applied it's very hard to remove, so it's not for those who like to change the colour of their tresses often. The easiest way to get rid of henna is to gradually grow it out and cut off the lengths where it has been applied.
TIP
It is common to experience dryness when using henna, but this can be counteracted by using a moisturising deep conditioner afterwards or by adding coconut milk to the henna mix
How to use it
Luckily henna is straightforward to use and you don't need any specialist products – just a few additional ingredients from your kitchen cupboard. Depending on the henna powder you use, an acidic ingredient like lemon juice, fruit juice, alma oil or herbal teas such as Chamomile and Hibiscus, needs to be added to the powder to release the colour compound. Missing out this step will impact the colour's intensity.
Mix the henna powder and acidic ingredient of your choice to form a thick paste, then set it aside for 12 to 24 hours. Different crops of henna have different dye release timings so always refer to the instructions given. The henna is ready to use when the mixture has turned from green to red or brown. To achieve different colour results other than red, you can experiment by adding ratios of other natural powders such as indigo (for brown or jet black hues), cassia (which adds golden tones to grey hair) or katha (for brown shades). Remember, henna is permanent, but you can use it as often as you like to freshen the colour and deepen the result.