Draping is the Eighties beauty trend that celebrities love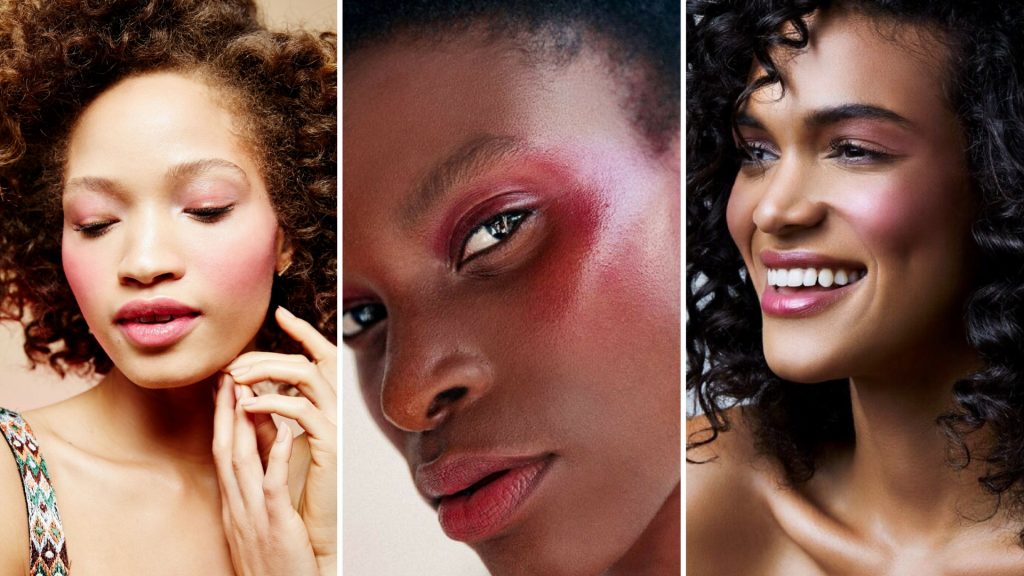 Draping has been around a while, the technique, then known as 'Colour Glow' was made famous by celebrity makeup artist Way Bandy, who worked with celebrities like Cher, Brooke Shields and Diana Ross back in the Seventies and Eighties. But it was reincarnated in 2016 by Marc Jacobs, who was shown the technique by Way Bandy and who coined the phrase 'Draping' when he released the Air Blush Soft Glow Duo, a compact consisting of two complementary cheek hues that can be used separately or together to create a luminous flush.
It may have been overshadowed by other other contouring tricks like tontouring, clown contouring, and nontouring, but you can't keep a good trend down. It's getting more popular as celebrities from Gigi Hadid to Kylie Jenner take up the trend.
In a nutshell, draping is contouring with colour, but instead of using bronzers and deeper tones to create structure, draping calls upon various shades of blush to "drape the angles of the face." All it takes is a dark and light blush. Use the deeper hue (think magenta or wine or berry tones) in the hollows of the cheekbones, up towards the temple and above the brow. Apply the lighter blush shade where you would typically apply highlighter; along the outer 'C' of the face.
The key to making draping look chic, not dated, is blending. Use the darker shade to chisel, then buff it out with the lighter colour. The result is a softer, fresher approach to definition.
Are you applying your blusher incorrectly? Make-up artist Wayne Goss shows you how to do it properly
For more beauty trends…
•••
Apply colour block action to your make-up
SaveSave