Forget splurging on lotions and potions — the best way to clearer skin and glossy locks starts from within. Emily Berryman talks to nutritional therapists Judy Watson and Fiona Kirk to get your beauty diet underway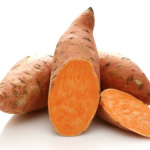 SWEET POTATOES
RESULTS: Radiant skin
EXPERT SAYS: 'Sweet potatoes are full of antioxidant vitamins A, C and E, which help keep skin looking radiant by sapping free radicals to prevent the skin appearing dull and lifeless.
BBH SAYS: Great roasted or as a yummy alternative to your normal baked potato, switch to this orange spud and you will enjoy some of the skin-boosting ingredients found in pricey lotions and potions without having to max out your credit card!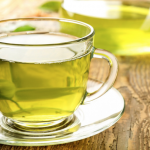 GREEN TEA
RESULTS: Mega metabolism
EXPERT SAYS: Aim to drink two or three cups a day to aid weight loss. is will also help in time of stress as green tea contains theanine – an amino acid believed to have a calming e ect on the brain.
BBH SAYS: It may not be as tempting as reaching for a large glass of red but your skin will thank you for it!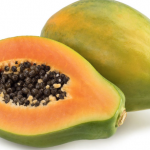 PAPAYA
RESULTS: Glossy locks
EXPERT SAYS: is juicy fruit is a particularly rich source of vitamin C which is needed to build collagen and support hair follicles, while keeping blood vessels in the scalp healthy and encouraging the absorption of iron that is vital for thinning or lacklustre hair.
BBH SAYS: A tasty addition to salads, smoothies and sorbets, simply blending the fruit's esh into a paste works well as a yummy smelling hair mask too!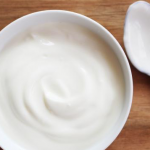 NATURAL YOGHURT
RESULTS: Washboard stomach
EXPERT SAYS: Simply eating one small pot with breakfast will reduce bloating throughout the day, but do stay clear of fruit varieties as the combination of fruit with sugar will actually have the reverse e ect on your stomach.
BBH SAYS: Brimming with good bacteria that has been found to help to reduce the unhealthy bacteria linked to bloating – this is great news if you are shopping for skinny jeans!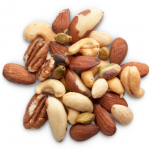 NUTS
RESULTS: Wasp-like waist
EXPERT SAYS: Nuts contain protein, healthy fats and many minerals that take longer to breakdown than a bag of crisps or bar of chocolate, keeping you content and away from the snack bar.
BBH VERDICT: Keep a mix of Brazil, hazelnuts, walnuts and macadamias in your desk drawer and take a detour to avoid that vending machine!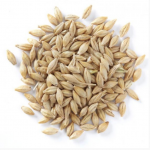 BARLEY
RESULTS: Wrinkle-free skin
EXPERT SAYS: It may not seem like an exciting option, but good old barley is actually a rich source of selenium, a mineral known to help promote skin health by improving elasticity and combating free radicals that deteriorate skin' collagen.
BBH SAYS: Simply substitute barley where you'd normally use rice. Its mild nutty avour makes it great for adding to salads, soups, pila s and risottos.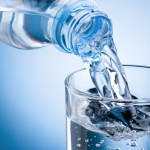 WATER
RESULTS: Dimple-free thighs
EXPERT SAYS: It is not the most complicated treatment, but by upping your water intake you can help ush away toxins to give skin a smoother look.BBH SAYS: Keep a bottle in your kitchen, handbag and bedside table and aim to drink around two litres a day or eight glasses.