All the sales of the Killawatt Freestyle Highlighter goes to Rihanna's charity supporting education, health, and emergency response programs around the world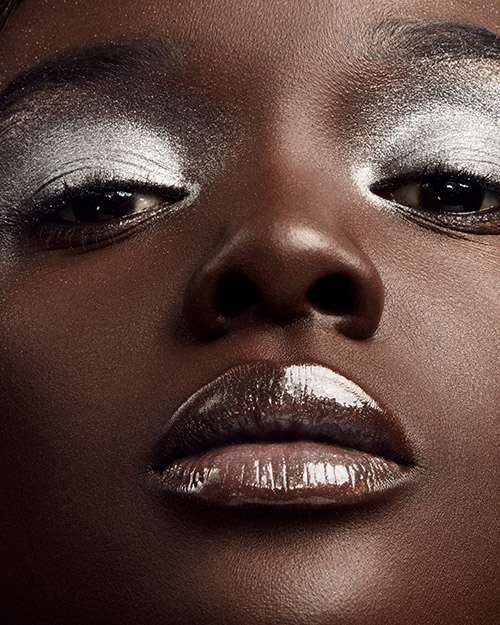 Killawatt Freestyle Highlighter, the super-charged highlighter that changed the game, is now available in a limited- edition platinum shade to benefit the Clara Lionel Foundation, Rihanna's non-profit organisation that was founded in 2012 in honor of her grandparents, Clara and Lionel Braithwaite. CLF supports and funds groundbreaking and effective education, health and emergency response programs around the world. With the voices of Rihanna and her fans, CLF also engages in global advocacy with the goal of improving the quality of life for young people everywhere. 100 percent of every purchase of the Killawatt Freestyle Highlighter CLF Edition goes directly to the foundation to help those in need. Giving back never looked so good.
"This very special silver Killawatt takes highlight to a whole other level. It will have you glowing like never before because whenever you wear it, you're supporting children and other people in need all around the world."
– Rihanna
Rihanna created this show-stopping platinum shade, Diamond Ball-Out, in made-to-match packaging to light up all skin tones like never before. Unlike your everyday highlighter, Killawatt keeps skin lit beyond sundown with its weightless long-wear formula – a cream-powder hybrid that instantly melts into skin and blends with almost zero effort. Another win: It's loaded with superfine shimmer for an ultra-smooth, creamy texture. For killer radiance, Killawatt's your go-to for highlighting your face, eyes, collarbone – literally anywhere you crave a touch of light.
Rihanna's Inspo: Rihanna named this shade Diamond Ball-Out after the Clara Lionel Foundation's annual gala, The Diamond Ball, a gala to celebrate the impact of the work of the foundation and raise critical funds to support this work year round
Artistry Pro Tip: Hector Espinal, Fenty Beauty Global Makeup Artist, likes to apply this shade in the inner corners of the eyes to make them pop. To take it up another notch, try using it as eyeliner!
**WIN A TRIP TO THE 2018 DIAMOND BALL**
Fenty Beauty, in collaboration with the Clara Lionel Foundation, is offering one lucky winner and their guest a trip to Rihanna's Diamond Ball in New York City on September 13, 2018. From August 1st through August 24th, every pound spent on Killawatt Freestyle Highlighter CLF Edition or donated directly to the Clara Lionel Foundation counts as one entry toward a chance of winning. That means purchasing one CLF Highlighter for £26 gives you 26 entries. Donate £5? That's 5 entries! Donations are accepted at FentyBeauty.com and ClaraLionelFoundation.org, and the product can be purchased exclusively at FentyBeauty.com. Find all the details on Fentybeauty.com.
Killawatt Freestyle Highlighter CLF Edition will be available exclusively on fentybeauty.com beginning August 1, 2018 at Midnight EST.