Natural hair bloggers swear by the wondrous benefits of homemade hair concoctions for afro hair. To help convince you, Kagem Tibaijuka investigates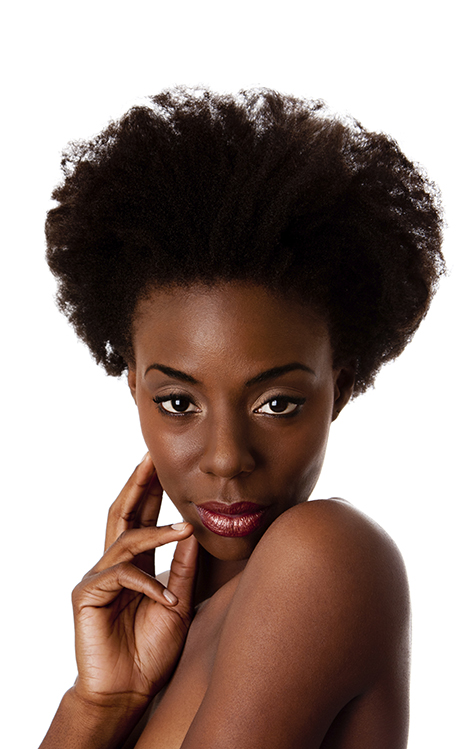 Regardless of your hair type, in order for it to stay healthy, experts say it should be fed the correct ingredients — and it is from this idea that the homemade product trend has grown. Business entrepreneur, Anita Grant, started her eponymous beauty brand to serve women who wanted to use natural ingredients for their hair. 'Consumers are turning to homemade and organic products simply because it is far better than mass produced synthetic man-made products,' explains Anita. The first place to start when creating homemade products is choosing what natural ingredients you want to use. Assessing the needs of your hair is unique to you, for example, if your hair tends to be dry, you need to mix products that have conditioning and replenishing properties.
Where to start?
If you have dry hair, start with oils. These can be a great base for homemade products because they give you liquidity as well as being a natural source of vitamins. Natural hair blogger Sasha-Shae Shaw is a fan of oils in homemade products that she makes for herself. 'I love using coconut, jojoba, grapeseed and avocado oils,' enthuses Sasha. Coconut oil for example can be used in cooking, but in hair, it is perfect for providing moisture, especially if your hair is parched and feels brittle. Castor oil is also a popular choice amongst women with natural hair.
You can also use other oils to revitalise your hair for your homemade mixes. Freelance blogger Mi-Yan Carter discovered sesame oil as an ingredient to incorporate into hair products. 'Sesame oil is one of my new favourite finds. I use this in the summer to protect my hair from the sun's UV rays, but it also softens and conditions the hair. I would also recommend this for a hot oil treatment,' says Mi-Yan. Once a liquid base is chosen, a solid ingredient can be added to provide some substance. Fruits are very popular to achieve this effect, and are used in homemade mixes to provide conditioning properties to afro hair. 'We have noticed that our customers are demanding products that contain nothing but wholesome goodness sourced from fruits,' explains Anita who also believes that homemade products are not just creams in a bottle but an actual lifestyle.
Making your menu
The fun aspect to creating your own hair products is that you can mix and match the 'portion' servings, instead of squeezing it out of a factory bottle. Remember that if you have used perishable ingredients such as avocado in your mixes, then it should be used before it expires. Keisha Marshall, a hair product junkie and blogger says: 'I prefer natural and organic hair products because it provides greater benefits than some high end brands.'
If you want a holistic approach to nourishing your hair, be prepared to stumble a few times. 'With hair, there is always trial and error. You're not going to know what works for you unless you try it because you will need to find out what your hair likes and does not like,' says Mi-Yan. Online blogger Aisha Brown says: 'I would recommend women get started on mixing their own products first by doing a little research. They can check out the various hair blogs and YouTube clips.'
Homemade recipes do not necessarily have to replace all your haircare products; instead they can be a supplement or a method to transitioning to an organic lifestyle. Another way to approach making your own mixes is to tailor it to your hair's needs. So, if you enjoy going to get your hair coloured in the salon, then you would need to make something that was conditioning to avoid brittle strands.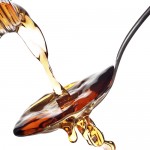 FLAKE BUSTER Using vinegar in homemade product mixes can work to minimise dandruff. Apple cider vinegar (ACV) is rich in antifungal properties and can be used to replenish and condition afro hair