The Denman HeroShield | What your post-lockdown beauty professional may be wearing when they're back at work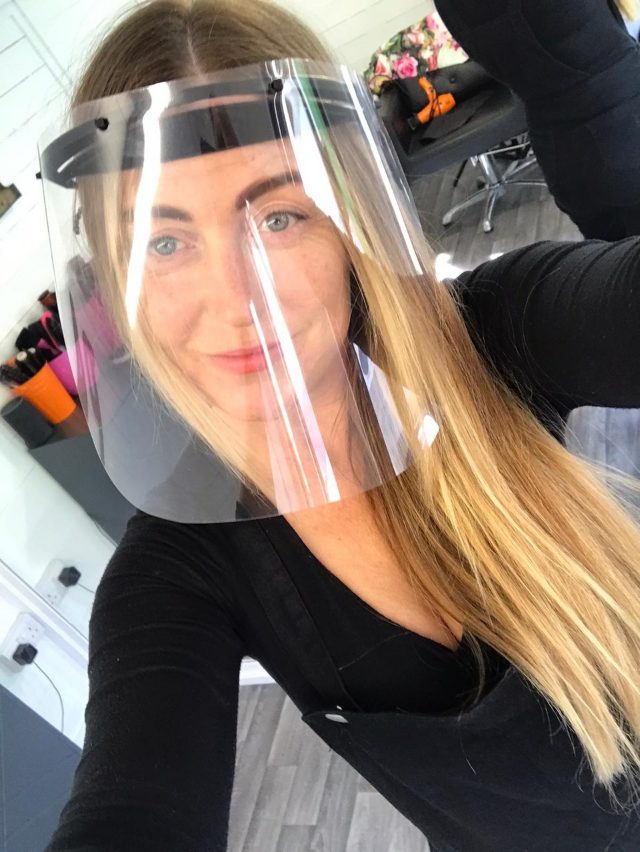 Developed for use in the NHS, Denman's HeroShield is a medical grade protective face-guard now available for hairdressers, barbers and beauticians.
The HeroShield is an EU-certified medical grade protective visor that was developed by hair brush manufacturers Denman, for the NHS (and is still being supplied to them).  It's now available to hair and beauty professionals but with 5% of all sales going to the HeroShield's Charity which supplies free PPE to vulnerable frontline workers.
Visibility and being able to talk with clients are crucially important to hair and beauty professionals, after all it's that up close and personal touch that we want from our stylists, but the close contact needed to deliver services can possibly put operators and clients at risk of contamination during the COVID-19 pandemic.
Comfortable to wear, the HeroShield gives clear unobstructed vision and effective communication, while reducing the risk of passing or contracting coronavirus.
As the virus can be contracted through the eyes and nose as well as the mouth, the shield differs from a mask in that it protects the entire face while at the same time, not impeding speech.
And a big positive for hairdressers, who are bound be strapped for cash at this time, is that The HeroShield visor and headband are re-usable by washing in hot soapy water. The visor can also be disinfected with alcohol wipes or isopropyl alcohol between clients.
The HeroShield comes flat-packed in packs of 5 for £25. Available from www.denmanbrush.com