Celebrity make-up artist Elizabeth Rita, gives us some backstage tips on Jennifer Hudson's The Voice UK live show look

We catch up with make-up artist Elizabeth Rita, whose celebrity clients include Rita Ora, Sam Smith and The Vamps. She spills the beans on Jennifer Hudson's live show look on The Voice UK and gives us tips on make-up for darker skin tones.
[one_half padding="0 0px 0 0″]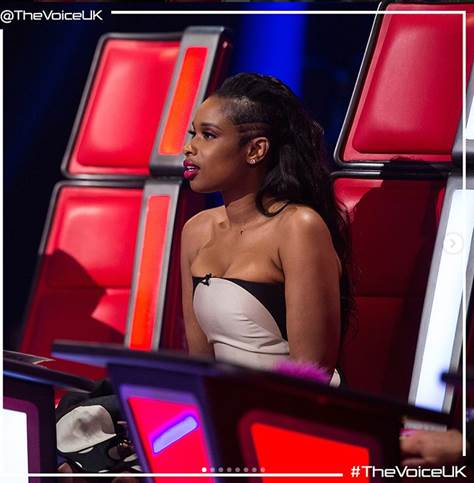 [/one_half][one_half_last padding="0 0px 0 0″]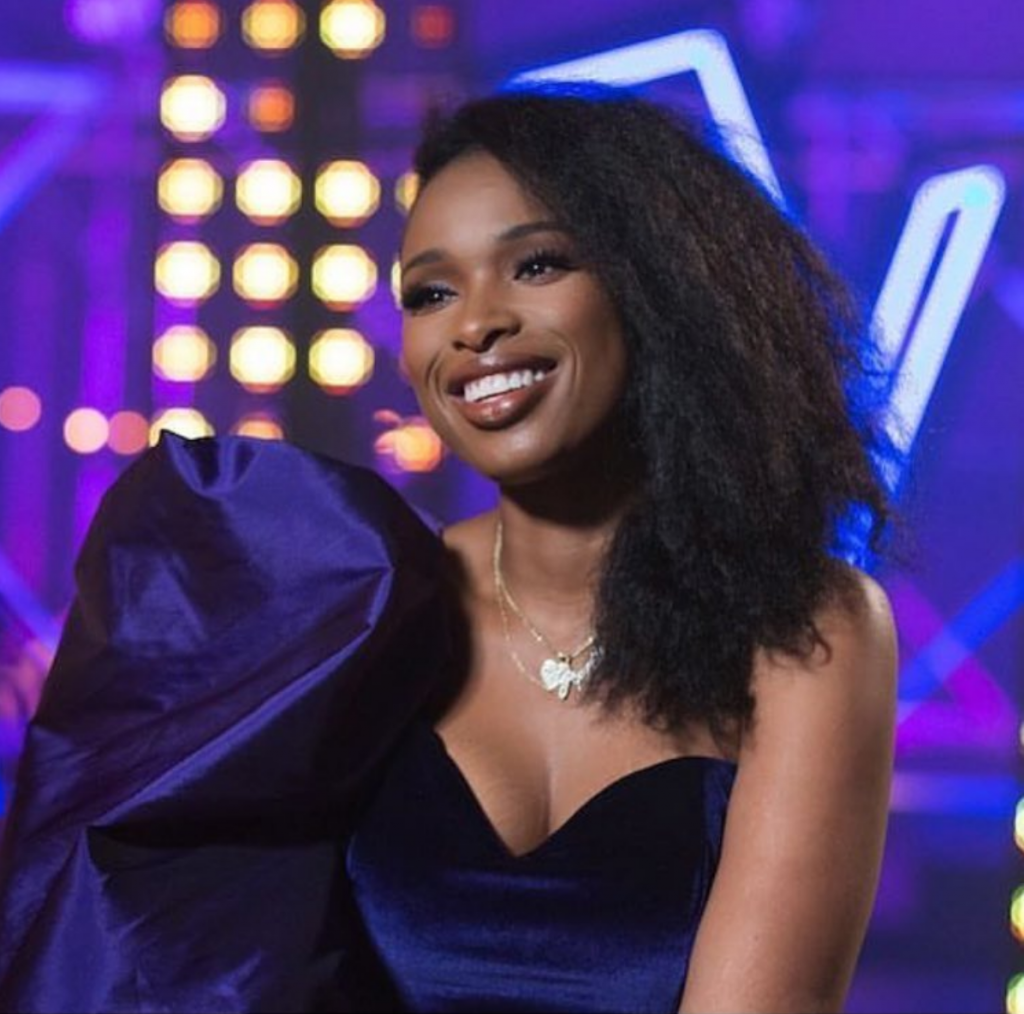 [/one_half_last]
Left: Jennifer Hudson's live show look by Elizabeth Rita. Right: Another one of Jennifer's looks from the Voice UK

[one_half padding="0 10px 0 0″]
Describe Jennifer Hudson's live show look
Jennifer Hudson's make-up can only be described with one word: flawless! Adam Burrell is her personal make-up artist and he's at the top of his game – he does a beautiful job. She has a different look each week to match her wardrobe and they all have a sassy yet sophisticated edge. Whether it's a strong, dark lip or a fierce, smokey eye, her make-up always perfectly frames her personality.
What foundation would be best for Jennifer's skin tone?
To get Jennifer Hudson's look, I recommend using the Make Up For Ever 'Ultra HD' Liquid Foundation (£29.90) and then Bobbi Brown Skin Foundation Stick (£31). I actually like combining the two brands to create a flawless, bespoke finish for my each of my clients. Remember, no two faces are the same. Regardless of foundation, it's all about your base look – which is why the place to start is to cleanse your skin. I recommend Nivea's MicellAIR Micellar Water for Sensitive Skin, it contains antioxidant-packed grape-seed oil, making it especially calming and leaves no redness. It also leaves 0% residue so won't interfere with your makeup.
Is TV make-up heavier than 'going-out' make-up?
TV make-up has to be absolutely impeccable for HD filming (those cameras don't lie) but it also needs to be bold enough so that a studio audience can see them. When you put your going out make-up on, it gives you confidence and makes you feel good about the night ahead. It's the same with performers: make-up helps transform a normal human being into a character or their showbiz alter-ego (think Beyoncé and Sasha Fierce!), it gives them the confidence they need to go on stage and slay. It's a powerful tool.
Baking is all over the 'gram. Do you use this technique?
I love a bit of baking (the process by which foundation is applied, then a thick coat of light powder is applied to the face – under the eyes, cheekbones, bridge of the nose, chin, and forehead – for definition and is left on to be 'warmed' into the skin by your body heat for 10 to 30 minutes) but when I say a bit, I do actually only mean a bit. I've noticed that some people are going really over the top with it and end up looking slightly alien-like. It can work for Insta when you add loads of filters but I can't rely on filters when I'm making up celebrities so ease up, girls. You can have too much of a good thing.
[/one_half][one_half_last padding="0 0px 0 0″]
Elizabeth's top picks for a flawless face

[/one_half_last] How do you get that 3D look?
3D is all about shading, whether you're wanting to contour your face or enhance your lips or bulk out your brows. You need to shade and play with light: the shaded darker area pushes the lighter, un-shaded area forward, which makes it look bigger and the shaded area smaller.
What are your favourite products to use on darker skin tones?
I think brows are really important for everyone but especially for darker skin tones. Brows frame your eyes and your face, so you can't forget about them. I find that a lot of black girls often have very fine brows and need a little bit of extra brow love. I use Chelsea Beautique Eyebrow Powder (£15). It's waterproof so will stay put and it has a lovely, smooth texture, which is rare in powders. It's really easy to enhance your natural shape or create something new for your eyebrows.
What make-up tricks would you recommend for darker skin tones?
Similarly to the eyebrows, girls with darker skin tones can often have very fine lashes or very curly ones, so popping on a set of falsies can make all the difference. I love Ardell Wispies or Demi-Wispies (£4.95) – they look great on TV and in real life.
Model Duckie Thot said to ES magazine that many makeup artists still can't do her make-up! What are your thoughts on that?
It's madness that some artists are still struggling to properly work with very dark skin tones. I can completely understand where Duckie is coming from, I've seen it with my own eyes time and time again. Some make-up artists give darker skin an awful ashy finish and just don't know what products to use. Make-up colleges NEED to train artists in the full spectrum of skin tones and if you haven't been trained, it's your responsibility as an artist to address that. If a model with very dark skin is going to floor you, then I don't fancy your chances for being re-booked…
Name three favourite SS18 catwalk beauty trends…
Glitter, glitter, glitter! It was sparkling all over the catwalks, but not in a mermaid-y/unicorn way, in a grungy, punkier way. and Ryan Lo had shows that positively SPARKLED and I am here for it.
Many designers had a bit of a doodling session with the eyeliners this year. All shapes and sizes of liners were used with Marc Jacobs to Fendi all getting in on the action. I also saw a lot of wicked electric shades that allow your eyes do all the talking. House of Holland had a major affair with colour this season with aquamarine, orange and pinks. LOVE.
NIVEA is the official backstage care partner to The Voice UK