Singer Alicia Keys started the 'no make-up' movement. She is now using Obagi Medical to keep her skin looking flawless
Would you go make-up free on the red carpet? With half of women dependent on makeup, most wouldn't dream of it! That's why all eyes were on Alicia Keys this week, as she was spotted bare faced at the VMA's. Earlier this year she started the 'no-makeup' movement saying, "I swear it is the strongest, most empowered, most free, and most honestly beautiful that I have ever felt."
With her glowing, healthy skin Alicia looks fantastic make-up free BUT what about us mere mortals with less than perfect skin? Alicia has revealed she uses Obagi Medical to keep her skin in tip-top shape and able to embrace the 'no-makeup' movement.
Obagi products are designed to help minimise the appearance of premature skin ageing, skin damage, hyperpigmentation, acne, and sun damage. With 30 years of clinical trials behind them, Obagi are well known and trusted as the original medical skincare brand in the cosmetics world and as a favourite of celebrities. The ranges are suitable for all ages and all skin types.
We asked skin expert Dr David Jack, whose clinic on Harley Street offers Obagi, about Alicia's skincare routine.
What Obagi system could Alicia Keys be using?
I would say the system Alicia could be using is either Nu-Derm Rx or C-Rx system.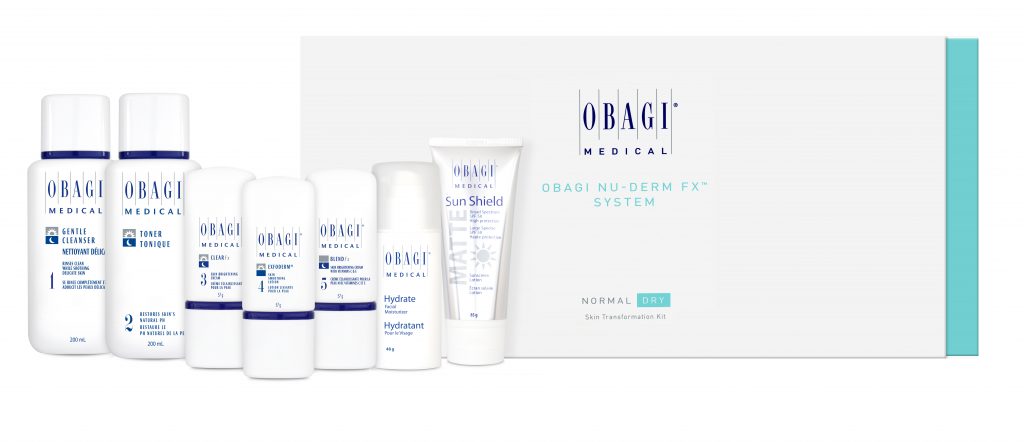 I heard Obagi contains hydroquinone, is that true?
Yes, Obagi does contain hydroquinone, but the products are strictly prescription only, so you will need a consultation with a doctor first.
Can you achieve the clearness of Alicia's complexion by using an Obagi system that doesn't contain hydroquinone?
Good antioxidant skincare containing vitamin C and A can really help skin improve, but for stubborn pigmentation hydroquinone sometimes is one of the only things that really helps to clear it.
Is Obagi a specialist treatment that's only offered by dermatologists?
It is offered by doctors and dermatologists nationwide on a consultation and prescription basis. This means each individual gets the products best suited to them.
Where can I find out more about it?
The best way to get a better understanding of the system is to visit the Obagi website or to schedule a skincare consultation with a doctor specialising in skin treatments/dermatology.
---
Skin-care…