Aesthetician Dija Ayodele of the Black Skin Directory sheds light on chemical peels for darker skin tones and how to ensure a successful skin peel experience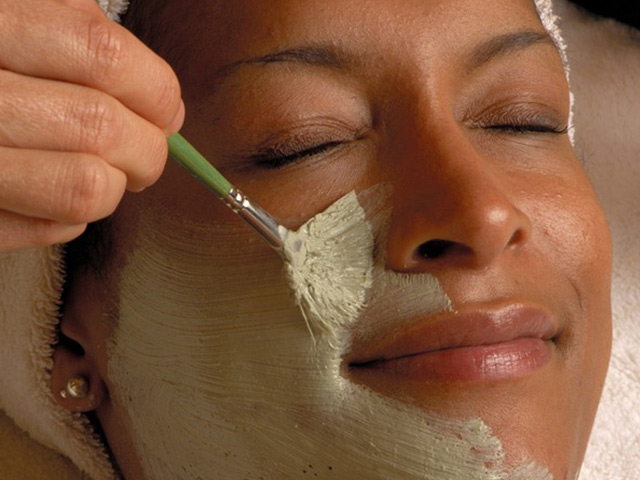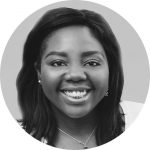 A question, I am often repeatedly asked is – 'Can black skin have chemical peels?'
Whilst there have been a lot of myths and misconceptions over the years, the short answer is yes – darker skin tones can have chemical peels, but with caution.
In this article, I will take you through the ins and outs of chemical peeling, different types of peel agents, what skin conditions chemical peels are suitable for and the precautions that you need to follow to ensure a successful skin peel experience.
What is a chemical peel?
Simply put, it's the application of an acid solution that sloughs off old, scaly, dull and poor performing skin cells to improve the appearance of the skin and hasten skin regeneration.
Why would you need a chemical peel?
Used at its simplest a chemical peel will lift and brighten the tone of your skin. But you can have a chemical peel for any number of reasons – fading age spots, improved texture and smoothing rough skin, fading scarring, hyperpigmentation and imperfections, evening out and unifying your skin tone, tackling early fine lines and wrinkles, rejuvenating ageing skin and reducing outbreaks of spots and acne.
What types of peels are there?
Peels are classified in four levels, starting with superficial peels which target the top layers of skin (epidermis), medium peels affect the dermis and deep peels penetrate right through the dermis.
For most skin concerns, a course of superficial peels is ideal. They have very little down time, the skin heals quickly and it is easier to control the outcome. Medium peels tend to be too aggressive for black skin, whereas deep peels are wholly unsuitable due to the risk of severe scarring.
How to even out your complexion
What types of peels are suitable for black skin?
With so many different types of chemical agents available, it's important to know something about how they work and what they can be used for. Most peels will have an alpha-hydroxy (AHA) or beta hydroxyl (BHA) base, though sometimes peels agents are used singularly in a pure form or in combination with each other.
 Lactic Acid (AHA)
This is a gentle peel derived from soured milk and good for sensitive skin types. Lactic acid is also found naturally in the skin and is a natural humectant, so not only will it remove afore mentioned dullness but it will also help your skin draw and retain moisture, leaving it smooth and plumped out.
What is it good for? – Mild skin ageing, early onset wrinkles, mild hyperpigmentation, refining the skin texture, rosacea.
Mandelic Acid (AHA)
This has gentle surface action and is both anti bacterial and anti inflammatory. It is derived from bitter almonds, so nut allergy sufferers beware.
What is it good for? – Oily and congested skin, superficial to medium acne, superficial hyperpigmentation.
Salicylic Acid (BHA)
Great for oily and congested skin types. It is a mild anti-inflammatory peel that can deep cleanse pores to remove debris and built up oil. It also contributes to the effective shedding of old skin cells. If you're allergic to aspirin, then beware of salicylic acid as they are from the same chemical family.
What is it good for? – Deep cleansing the skin prior to other peels, controlling oil production, reducing pore size.
Glycolic Acid (AHA)
One of the original chemical peeling solutions made from sugar cane. A highly efficient, high performance work horse for many aestheticians.
What is it good for? – Mild to severe ageing skin, loose skin, lines/wrinkles, hyperpigmentation, sun damage, acne and associated scarring.
Citric Acid (AHA)
Derived particularly from oranges and lemons. It creates a mild peeling effect but is often added to other peels as a gentle booster for its antioxidants, plumping and brightening effects.
What is it good for? – Light pigmentation, smoothing and reconditioning skin and brightening.
Precautions for black skin
One of the primary concerns for black skin when having any skin treatments, including peels is the potential to develop Post Inflammatory Hyperpigmentation. That is, instead of clearing the hyperpigmentation the treatment does the opposite and creates more hyperpigmentation, dark marks and scarring.
Therefore, it is important to ensure your skin is properly prepped and primed in the weeks leading up to the peel. This could be in the form of a preparatory peel or using home-care products with similar ingredients to the peel.
It is also important to leave adequate time between treatments to allow skin to heal. Ten to fourteen days is ideal, though some peel treatments can require up to four weeks.
It is also important that a full medical history is disclosed including discussing your propensity to scar. If you've suffered from keloid scarring in the past, then peels are not advisable.
Are you applying sunscreen on a daily basis? If you want to have peels, then it is a must to wear sunscreen of at least SPF 30 everyday to prevent further damage to your skin and post treatment inflammation.
---
Skin care…