Image by Shutterstock
Aesthetician Dija Ayodele of the Black Skin Directory looks at the causes and treatments of hyperpigmentation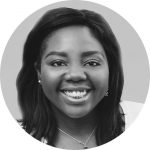 Dija Ayodele

Hyperpigmentation disorders affect all skin types and skin tones, but it usually is more visible in skin of colour and sometimes a challenge to treat.
Often hyperpigmentation is a secondary outcome to a skin condition, however, because it creates an uneven darkening of the of skin it can end up being the greater skin concern, over and above the actual initial cause.
What is hyperpigmentation?
In order to protect the skin from damage following any type of trauma e.g. breakouts, cuts, disease, aggressive treatments; melanocytes cells that produce melanin pigment go into a production over drive. This creates an excess of melanin in both the trauma area and surrounding skin, which results in dark spots distributed or clustered on the skin.
Types of hyperpigmentation:
Post-Inflammatory Hyperpigmentation (PIH)
This is the most common type of hyperpigmentation that most individuals will experience. It's often the result of spots and acne breakouts, but also trauma to the skin following the use of incorrect products or treatments.
Whilst this type of hyperpigmentation can be transient, it can take months or years to resolve and it can reoccur frequently especially if the underlying cause has not been addressed.
Pregnancy hyperpigmentation (Melasma)
The upheaval of hormones, UV exposure and genetics plays a part in the development of Melasma. Some types of oral contraceptives can also cause Melasma Hyperpigmentation.
Periorbital Hypermelanosis (dark circles)
This is darkening of the skin around the eyes, including what is commonly referred to as dark circles. Triggers include hormonal changes, illness, medicines or allergic reactions.
Because the skin around the eyes is quite thin, it is very easy for dark circles to show up and it can be quite distressing.
Sun damage
Lack of appropriate sunscreen use can lead to hyperpigmentation in later years, with skin appearing mottled and patchy as a result of damage from UVA and UVB rays.
Treating hyperpigmentation
UV rays cause all incidences of hyperpigmentation to worsen, so applying a broad spectrum sunscreen of at least SPF 30 will help to prevent hyperpigmentation from either worsening or occurring in the first instance.
Top Pick: A lightweight sunscreen choice for darker skin tones that blends seamlessly without any tell tale signs is Body Shop Skin Defence Multi Protection Essence SPF 50 (£17).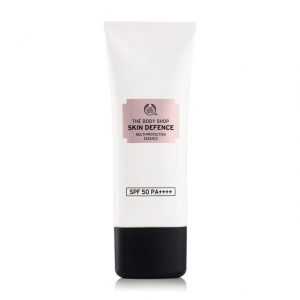 Hormonal hyperpigmentation and Melasma need to be diagnosed by a skin care professional as treatment options can vary from taking no action to more intensive options like chemical peels and laser.
This is why it's very important to establish the cause of the disorder. If the hyperpigmentation is a result of medicine, it may be that the individual is advised to use concealing make up whilst on the medication.
Likewise the same advice can be given for pregnancy melasma as skin tends to return to normal once hormones settle post pregnancy.
Due to the genetics of black skin, PIH can be a life long occurrence, however a solid skincare regime will help to prevent:
Keeping skin regularly exfoliated using Vitamin A (retinol) which not only improves cell turnover and the sloughing of dark patches, it also helps to plump collagen and natural hyaluronic acid with the skin.
Top pick: Medik8 r=Retinoate Youth Activating Serum (£135) encourages clearer, brighter and smoother skin.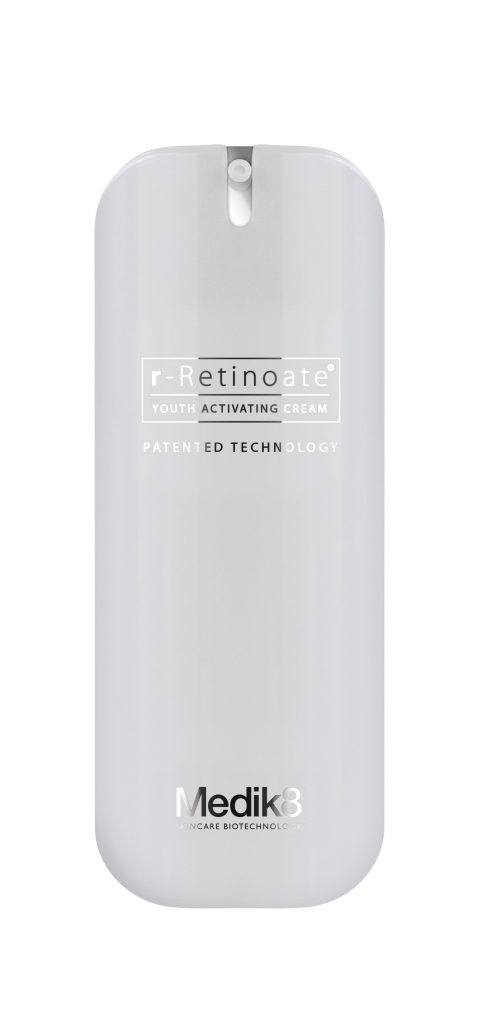 Alpha Hydroxy Acids (AHAs) such as glycolic and lactic acid will encourage and improve daily cell turnover for healthier and less pigmented skin.
Top pick: NeoStrata Smooth Surface Daily Peel Pads (£57) efficiently refines skin texture and improves skin tones for clarity and increased radiance.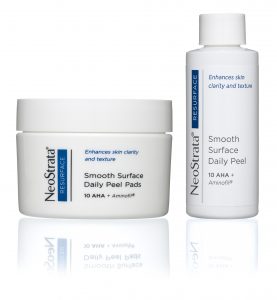 Hardworking serums with skin brighteners like Niacinamide and Vitamin C are essential for every day use to maintain brightness and fight oxidative damage that can make dark skin appear dull.
Top pick: Perricone Vitamin C Ester (£80) is a daytime serum designed to brighten and improve the clarity of patchy skin.

Dark circles around the eyes can be treated with gentle eye massages to allow toxins and fluid to drain away. Eye creams with skin brighteners will also be of benefit.
Top pick: bea Skin Peptide Eye Serum (£39) is packed with antioxidants vitamin C and Apple Stem Extract, peptides and retinol to revitalise and brighten the eye area.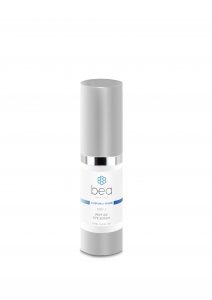 Good homecare regimes to tackle hyperpigmentation will always be improved and enhanced with professional skin treatments, where suitable.
Superficial chemical peels using glycolic, mandelic, lactic or citric acid can greatly help to disperse hyperpigmentation in the top layer of skin. Laser, mesotherapy and micro needling are also valuable treatments that give excellent results.
It's important to ensure to visit a professional for any type of skin treatments as they will be able to assess your skin and put in place the necessary safeguards to protect your skin from further damage. Black Skin Directory provides an online list of skin care experts and practitioners that are experienced in skin of colour.