We talk to UZO, NARS global artistry director about NARS Soft Matte Complete Foundation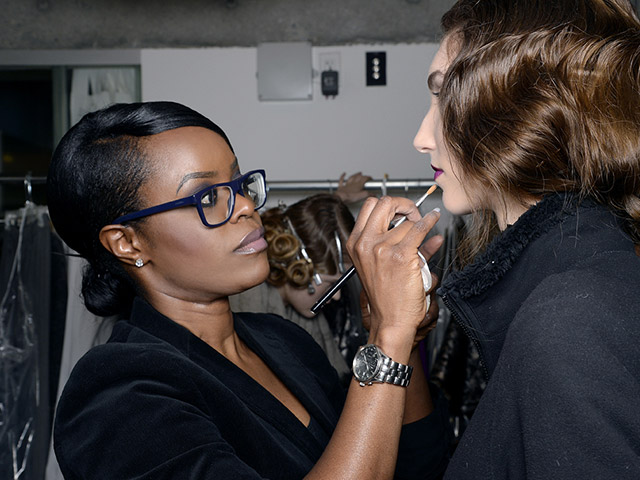 What is the NARS philosophy for wearing a matte foundation?
There are no rules when it comes to beauty. There are so many options today on how to wear makeup and wearing a matte foundation should be no different. A great formulation that applies easily, wears well, and makes you look and feel your best is the ultimate goal.
What is the best method for applying soft matte complete foundation? How many drops of product? Brushes? Fingers etc?
All you need is one drop of Soft Matte Complete Foundation to make skin look ultra-smooth and polished. For best results, dispense a pea-sized amount of the foundation from the tube onto the back of hand, and then apply to the face using the fingertips, blending and patting product until it practically melts into the skin for a natural but soft-matte finish.
What do you love about the formula?
Whether I am doing makeup for a photo shoot or on a client for a special event, I usually reach for a foundation that I know makes skin look natural but ends up requiring several touch-ups with powder. What I love about it is that this modern, full-coverage formulation with built-in mattifying and oil-absorbing powders gives a smooth, second skin finish and a 'just-applied' look for hours on end minimizing shine and the need for multiple touch-ups.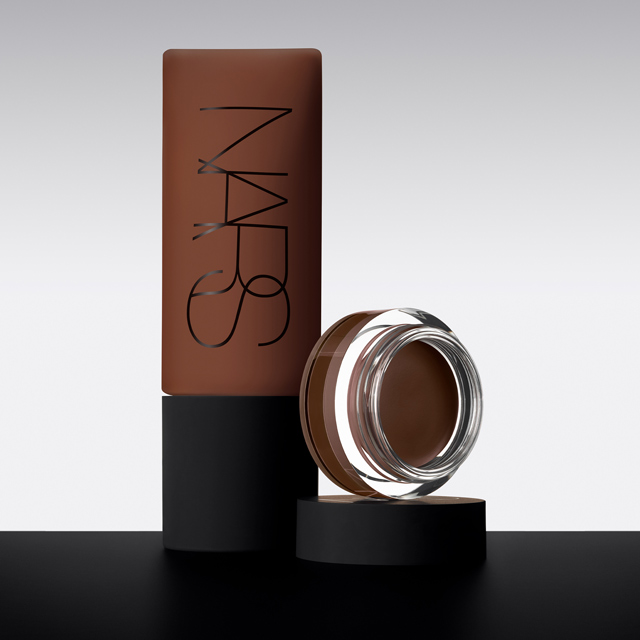 How does Soft Matte Complete Concealer complement Soft Matte Complete Foundation? Are they mean to be used together?
Both the Concealer and the Foundation contain special light-diffusing powders that give skin an instant soft-focus effect by blurring imperfections. They both have been uniquely formulated to be used with any NARS complexion products. For best results, use Soft Matte Complete Foundation first to even out the complexion, and then use Soft Matte Complete Concealer to correct or camouflage any imperfections.
How does this Soft Matte Complete Foundation compare to other NARS foundations?
Soft Matte Complete Foundation gives a full, natural-looking coverage with a smooth, matte finish, Natural Radiant Longwear Foundation gives medium-to-full buildable coverage leaving skin with a heathy-looking, radiant finish while Sheer Glow has the sheerest coverage and leaves skin looking glowing and vibrant.
Is the foundation a universal, all season foundation?
Yes, it is an all-season foundation that can be used by all skin types looking for a foundation that has full coverage with a soft-matte finish.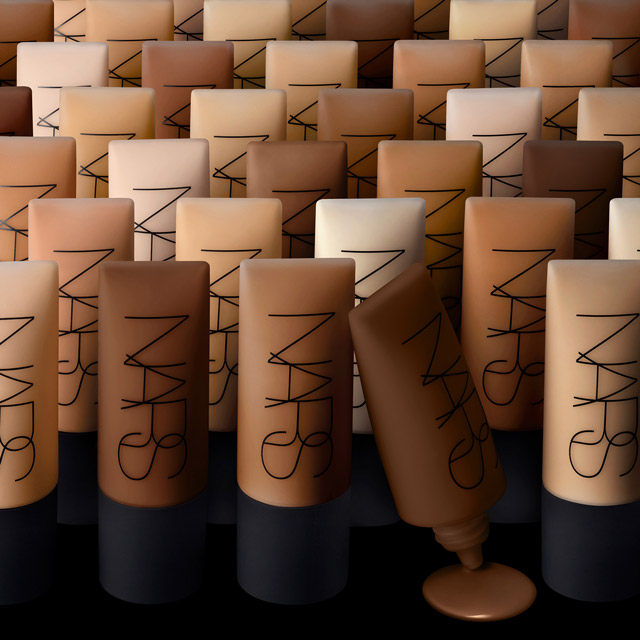 What is the best type of skin to use Soft Matte Complete Foundation?
It can be used by all skin types wanting full coverage with a soft-matte finish but is best suited for oily or combination-to-oily complexions that want to smooth texture, minimize shine and control oil production.
How do I find my shade?
For an in-person consultation, visit a local NARS counter, or try our virtual shade matching tool, MatchMaker, on narscosmetics.com that will help you find the perfect foundation shade and undertone.
Is Soft Matte Foundation long-lasting and breath-able?
Soft Matte Complete Foundation has been specially formulated for 16 hours of extended but comfortable wear. The special blend of botanical extracts, oil-absorbing and light-diffusing powders keep the foundation lightweight, letting skin breathe and look fresh all day long.
How do you prep the skin prior to applying foundation?
Always prep skin with an appropriate moisturizer first as nourished and hydrated skin always performs better. Applying a primer before foundation really sets the stage for hours of long-lasting and comfortable wear by smoothing skin's surface and reducing redness and inflammation allowing for better application results
How do you set your foundation? What should it be layered with? Primer, powder etc?
Soft Matte Complete Foundation can be set with both primer and powder. Primer, when used before the foundation, will smooth and refine the skin's surface allowing foundation to blend, lay and set more evenly, while a light dusting of Soft Velvet Powder or Light Reflecting Setting Powder over the foundation will lock it in place.
---
More foundations…