Beauty brand Too Faced has collaborated with beauty influencer Jackie Aina to expand their Born This Way foundation
Beauty influencer Jackie Aina is well known for her passion for diversity in the beauty industry and holding brands accountable for ensuring that every woman is included regardless of their skin tone. With over 2 million YouTube subscribers and 1 millon Instagram followers, Jackie has been a voice for women of colour all over the world, championing inclusivity in the beauty industry.
Too Faced collaborated with Jackie to expand the shade range of their bestselling foundation Born This Way, by developing nine new shades, three of which are darker than Cocoa, which was previously the darkest offering. "Many dark shades tend to go a little reddish, and I wanted to have ones with varying undertones," explains Aina. She also added a few olive and golden-based medium options, including her go-to, Chai, "which is a deep golden shade that doesn't oxidize or turn orange."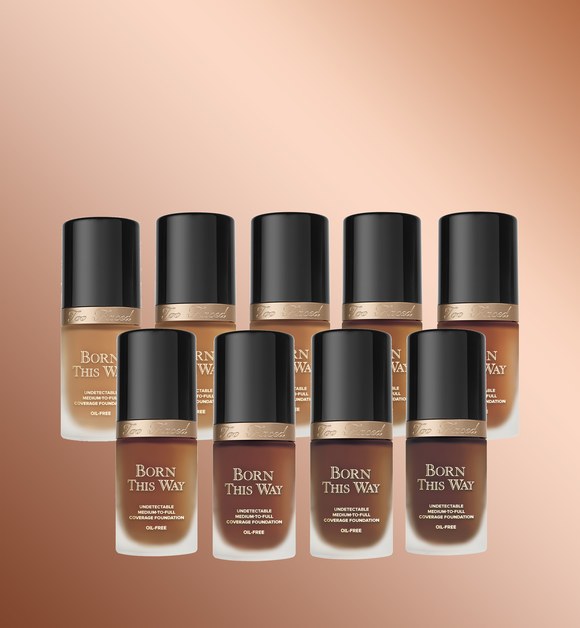 Born this Way Foundation (£29) is an oil-free foundation that provides medium to full coverage. It is infused with coconut water to hydrate the skin, hyaluronic acid which gives a smooth filter finish and alpine rose to brighten and promote elasticity in the skin.
Born This Way Foundation is available from: Too Faced, Debenhams, Cult Beauty, ASOS
Jackie Aina:
YouTube
Instagram
---
Bloggers & influencers