Nakawunde spills the beans on how she gets her signature blowout, about wearing her natural hair in the workplace and the top three questions she always gets asked…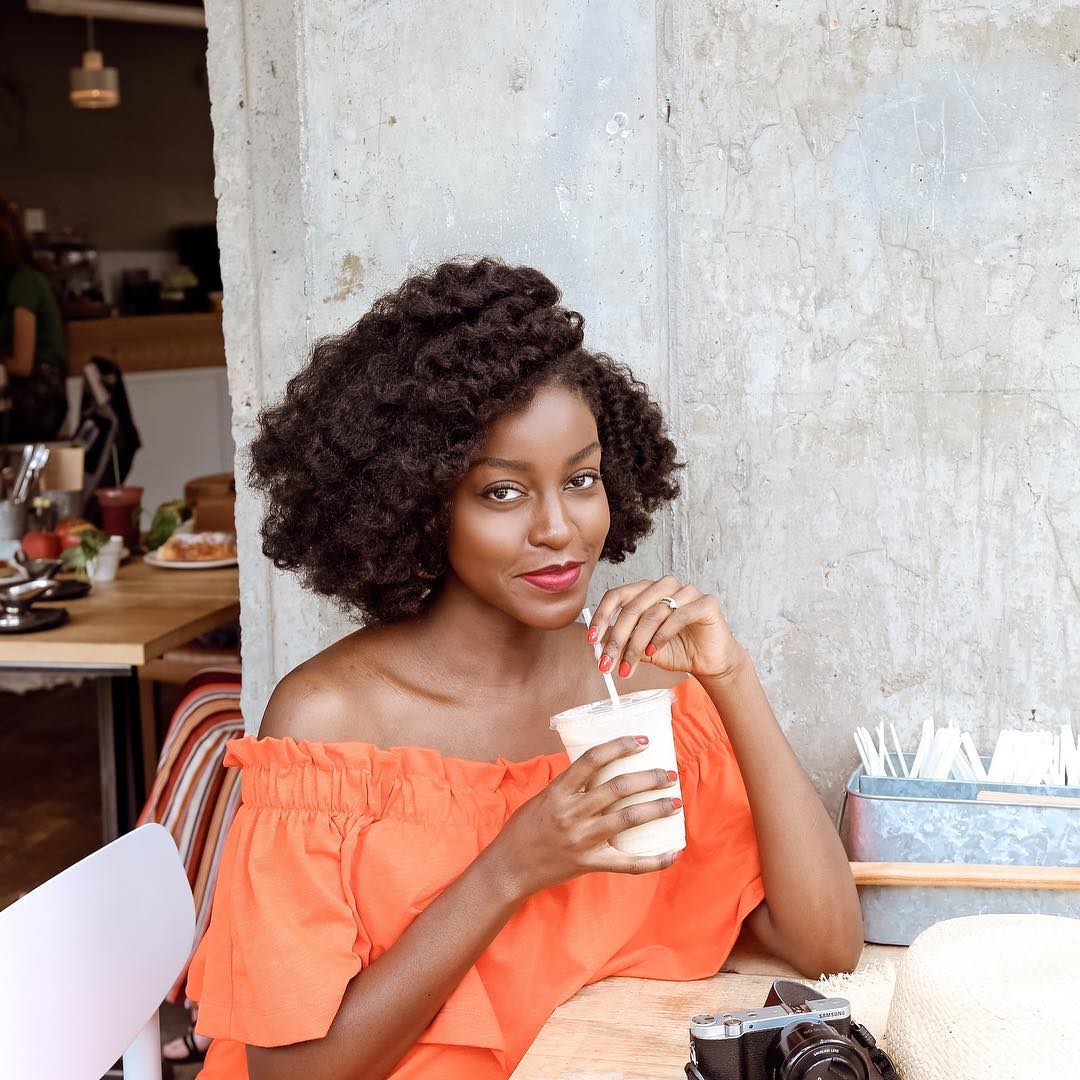 Instagram | Mizani
You may know Nigerian naturalista Sandra Nakawunde aka Nakawunde for her gorgeous signature blow out, or because she's made numerous appearances in Black Beauty & Hair and has been on the front cover, or simply because she is one of the UK's top 4C natural hair influencers on YouTube and IG. We caught up with her to find out how to look after 4C curls through the winter months, why she felt that her updos were seen as 'professionally acceptable' during her time working in a law firm, and also who her legendary hairstyle icon was growing up.
[one_half padding="0 0px 0 0″]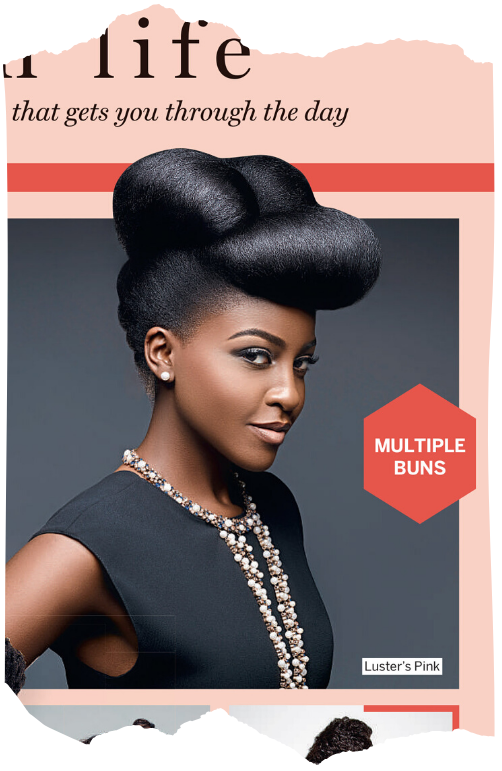 [/one_half][one_half_last padding="0 0px 0 0″]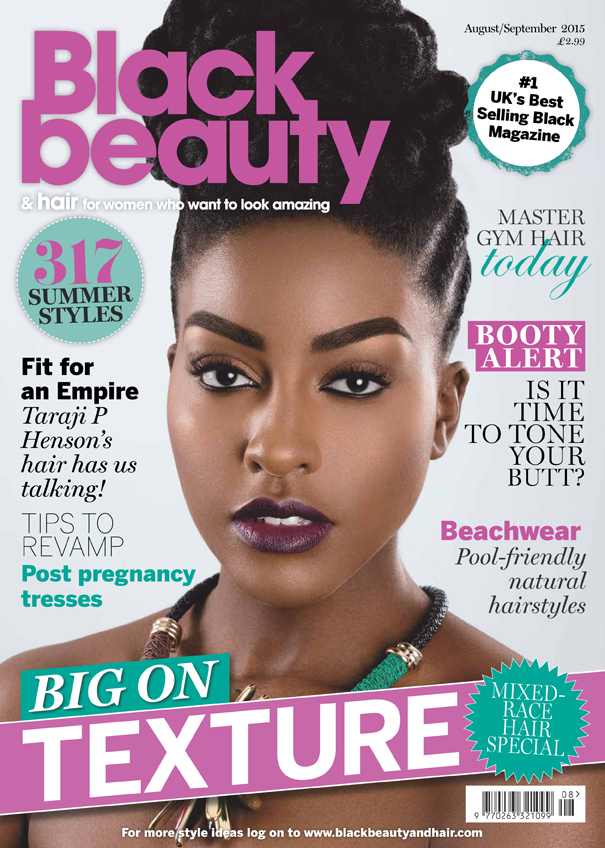 [/one_half_last]
Examples of Nakawunde's Black Beauty & Hair editorials
How did your channel start?
I had contemplated it for years but kept putting it off for various reasons and lack of time. I moved to Paris and had some free time on my hands so decided to start my channel. I started by wanting to show some hairstyles because I had always been asked questions about doing my own hair. I took a bit of time to learn how to film and edit properly but I started enjoying it and then continued to create content.
Have you always been natural? (if not, how did your journey start?)
Yes I've always been natural. My mum didn't allow me to put any chemicals in my hair and said when I got to 16 years old I could make my own decision. By the time I turned 16 I had already learnt how to manage my natural hair so I didn't even contemplate relaxing it. So thanks to her I learnt to embrace my hair in all environments and style it for all occasions.
How important is hair texture representation to you?
Very important! We've seen trends and movements come up in the last few years that empowered a lot of women to embrace their natural selves, and it's been beautiful to see. But I think tighter curl patterns are still under-represented in the media. Representation matters not only for us to feel good individually but also to the younger generations to see examples of people who look like them in all aspects of life and work.
What's the secret to growing long hair? Is it down to genetics, diet, lifestyle or a combination of all?
I think it is down to a combination of all of those. My biggest tip is be gentle and patient. Stick to a hair care routine using a good set of products for a while before changing them. You won't be seeing inches grow overnight but you also won't see if a product works for you if you stop using too soon.
Where does your passion for hair come from? When did it start?
I was probably about 7-years-old when I started to realise my hair was versatile. I remember each washday I would draw on a piece of paper what I wanted my braids, twists or cornrows to look like, and ask my mum to create that style. I clearly wasn't an artist because some of the styles I got were not what I had asked for, but I happily added my accessories and beads and waited till the next time my hair was going to be done to try a different look. Then as I learnt how to do my own hair I continued to be creative and I would do my friends hair too, whenever possible.
As an influencer/YouTuber, what are some of the creative projects you've been involved in?
I've been able to work with some major hair brands on different marketing campaigns and product launches, and been featured on some websites, magazines and blogs related to particular styles. I've modelled for celebrity stylists at hair events, shows and fashion week. I have also collaborated for videos to show my hair care for various occasions, while abroad and with the use of extensions. It's been an amazing journey and I'm grateful for the opportunities I've had because of my hair!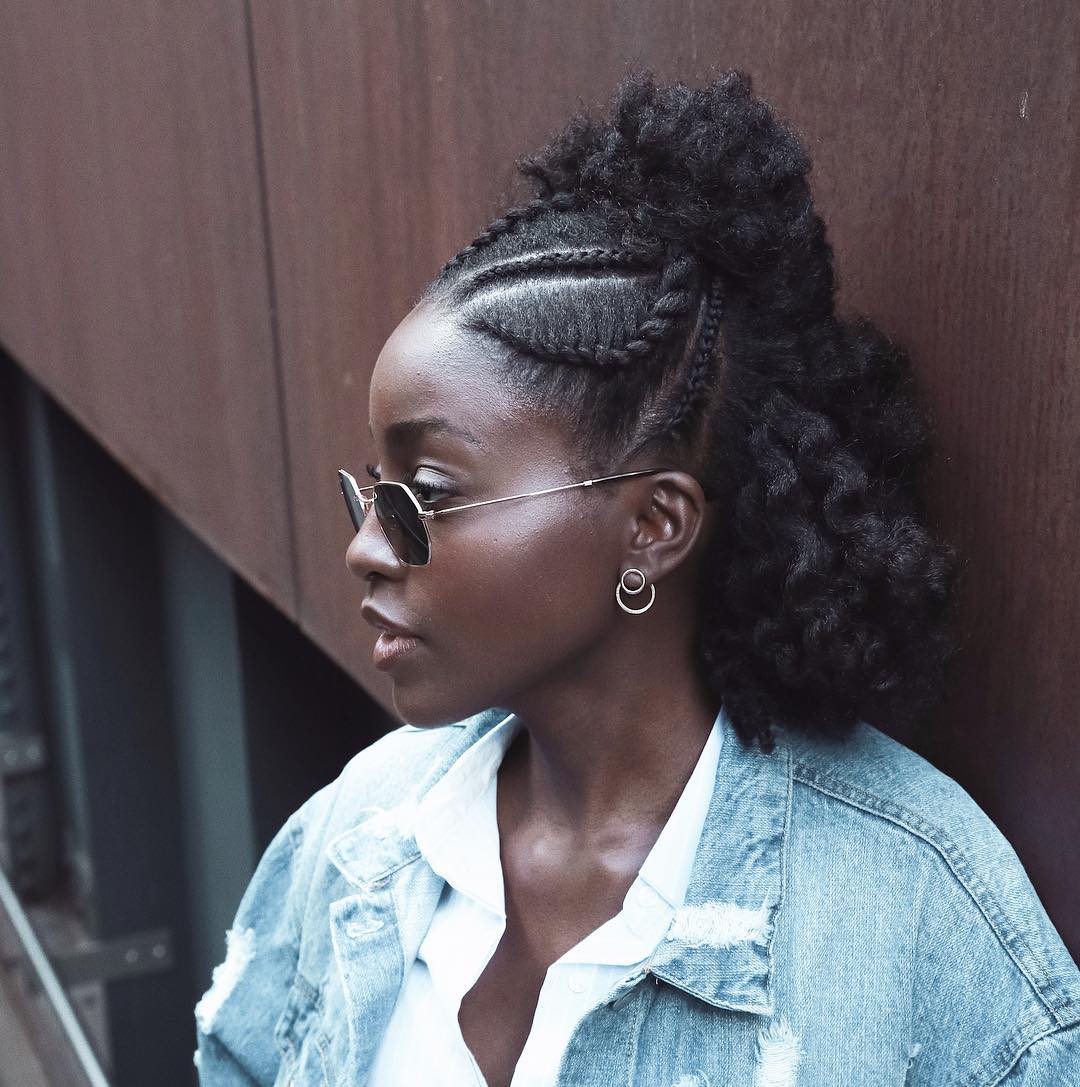 Instagram | Mizani
Who are your hair muses?
Growing up I would be mesmerised by Diana Ross' hair, and as I started watching YouTube videos I enjoyed seeing people like Chime Edwards be creative. Now I don't really have a specific hair muse. I just enjoy seeing the likes of Issa Rae switching up her hairstyles on her shows and red carpets. I admire the creativity of stylists and I love seeing women being so bold with their natural hair in terms of colour and cuts.
You are known for your gorgeous and elegant natural hairstyles, especially your signature blow out, what are the most common hair questions that you get asked?
The top three questions I get asked:
"Is that all your hair?"
Yes it is.
"What products do you use?"
It really varies, I'm such a product junkie.
And "How did you create that style?"
I either have a video on my Instagram/ YouTube, or I will create one soon, so look out for it.
With all of the efforts to normalise natural hair within a professional context, do you think it's still looked down upon in the work place or have things changed?
Admittedly in the past, even in my last job in a law firm, I have straightened my hair or worn a weave for interviews. It was only after feeling I had proved myself and been accepted by my colleagues in my workplace that I went to work with my natural hair. Aside from my love of creating different styles, perhaps subconsciously one of the reasons for many of my updo's was to have my natural hair in a way that was "professionally acceptable". I know I can, but I have yet to go to work with my afro fully out. It's not only just about what is or isn't said in the work place, it's how we feel. We don't see enough natural hair in the high corporate positions so some of us question if we should or are not confident enough to try. I think things have definitely changed over time, but we are not quite there yet.
What are your top tips for maintaining healthy 4b/4c hair in cold weather?
Firstly, I deep condition every wash day during the winter and use a thicker leave-in conditioner to keep my hair moisturised. And secondly I do a lot of protective styles to stop my hair drying out from the cold air. Styling depends on personal preference and what suits the individual, but I'm a big fan of flat-twists and box braids.
What advice would you give to newbie naturalists?
Take time to learn what your hair likes and dislikes in terms of products. Focus the health of your hair rather than length. Trim your hair regularly, it will solve a lot of your hair problems. And finally enjoy every step of your hair journey, even the bad hair days!
What's your new year hair resolution?
I want to be more adventurous with colour this year, I don't know how yet, but I think I want to try something new.
Keep with (Sandra) Nakawunde by following her on socials:
Instagram: @Nakawunde
YouTube: Nakawunde
---
Bloggers & influencers