Though our high melanin levels are a bonus in the skin game, we still need to feed the good stuff to our skin to build upon its natural properties
What are serums?
Serums are the latest skin improvement product that penetrate deep into the under layers of the skin for wow factor results. They are designed to act like a superfood smoothie for your skin that get to work from the inside out.
Do we really need to be using them?
This depends on what improvements you want to make to your current skin condition. It can be rather tedious following a particular skin care regime but a serum is definitely a worthwhile and beneficial addition. There are serums that cater to virtually every need; whether that be a moisture boost or something to prevent skin ageing.

Should I skip moisturisers in favour of skin serums?
Not necessarily. Serums do not provide that thick outer protective barrier that moisturisers have. Whereas a moisturiser contains 10% of active ingredients, a serum can contain up to 75% of active ingredients which is reassuring in terms of seeing results.
What is the main thing to avoid when looking for a good serum?
Parabens, sulphate, mineral oils.
---
Our digital editor Vanessa has found the creme de la creme of skin serums that provide different yet beneficial results. Be serum savvy by choosing one of the below that we recommend adding to your beauty cabinet – and your face!
Anti-ageing serum (key active ingredients hyaluronic acid, vitamin E)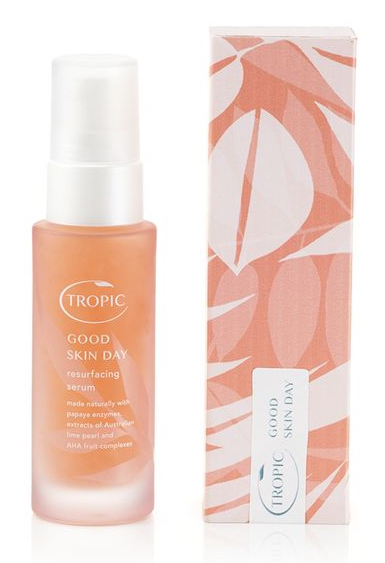 Hyaluronic is the holy grail for youth seekers. It hydrates the skin and boosts collagen growth for anti ageing results. Vitamin E is a strong anti oxidant that battles signs of ageing leaving your skin looking much younger. This Tropic Skincare Good Skin Day serum (£31.50) is one way to ensure you have plenty of good skin days! This fruity cocktail is your ticket to complexion perfection. Naturally derived and perfectly balanced alpha hydroxy (AHA) acids from innovative Australian lime pearl extract and fruit acid complexes, blended with beta hydroxy (BHA) acids from willow bark extract help to stimulate collagen production and deeply exfoliate. Parched skin is also quenched with an ultra-concentrated dose of hyaluronic acid, to keep skin plump and hydrated. Papaya enzymes and probiotics minimise enlarged pores, zesty lemon extract promotes brightness and anti-oxidant mango extract helps to prevent premature ageing for a complexion that really glows.
Glow boosting serum (key active ingredients vitamin c, L-arginine)
If you want brighter and more radiant skin look for L-arginine which stimulates collagen production thus firming the skin. Vitamin C rejuvenates the skin resulting in a fresher and glowing complexion. Emma Hardie Vitamin C Intense Daily Serum (£49, helps brighten the skin and reduce dark spots and pigmentation. The time released Vit C, helps promote collagen synthesis, leaving the skin looking brighter and clearer. Vit B3 works as a daily defence against the harmful effects from pollution and sun damage by strengthening the skins resistance and help fight against the signs of ageing. A water-light formulation that absorbs quickly in to the skin, leaving the perfect platform for your daily moisturiser.
Acne reduction serum (key active ingredients MSM, geranium)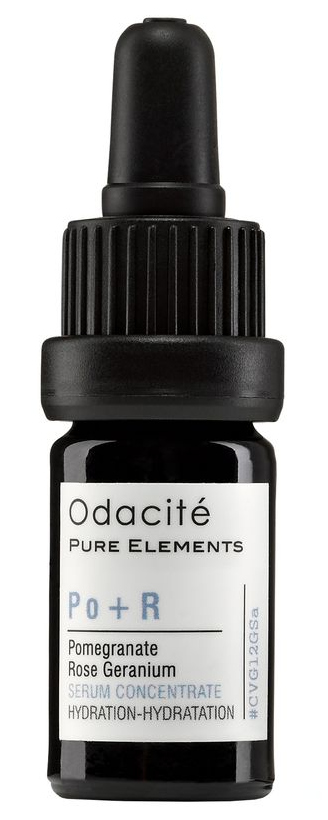 Combating acne is intricate and using the wrong product can aggravate it and make it a lot worse. MSM is used to treat acne and heal scars. Geranium is antibacterial which is prudent in reducing further breakouts. Odacité's Hydration Serum Concentrate (£33) is brimming with nourishing botanical extracts, to replenish precious moisture and combat the discomfort that goes hand-in-hand with cellular thirst. Supercharged with conditioning pomegranate and rose geranium flower/leaf oils alongside reparative vitamin E, this is the perfect way to amp up the protective properties of your moisturiser
Moisture replenishing serum (key active ingredients chamomile, peptides)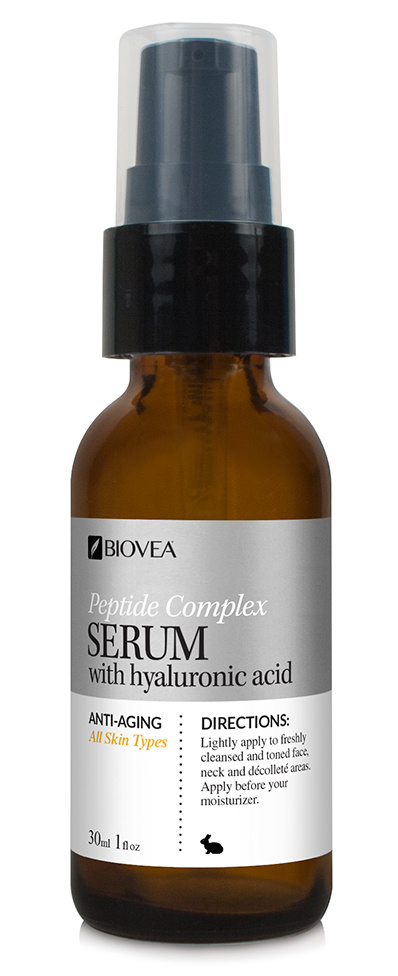 Peptides help the skin retain moisture and prevent further moisture loss. Chamomile is an anti-inflammatory that heals dry and irritated skin and works well to ease eczema. Organic Peptide Complex Serum (£25.25) utilises a concentrated peptide delivery system to promote collagen production and skin elasticity. The peptide serum is formulated with amino acids and moisturising oils to ensure skin is nourished and youthful. With added Hyaluronic acid, the face serum promotes a firm, smooth complexion.
---
Skin-care…