bea Skin Care founder Bianca Estelle lists her favourite beauty ingredients and how they can help your skin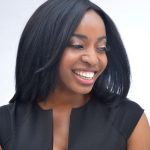 Do you know your hyaluronic acid from your retinol? Medical aesthetician and founder of bea Skin Care, Bianca Estelle is the skin specialist to turn to in times of confusion. Here, Bianca draws on her 17 years of experience to break down the benefits of her favourite active ingredients and where you can find them…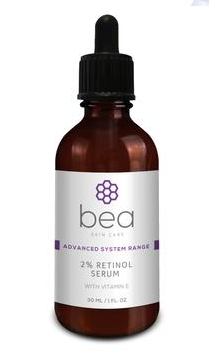 Retinol (Vitamin A)
The ultimate ingredient for skin-resurfacing, retinol stimulates the product of new skin cells, revealing younger looking skin. For this reason, it's often the go-to product for those wanting to target signs of ageing including dark spots, fine lines and wrinkles. Sometimes referred to as vitamin A, retinol can also be useful for acne as it encourages skin renewal.
Try: bea Skin Care's 2% Retinol Serum with Vitamin E (£54/30ml). An ideal night-time serum for oily or combination skin, this lightweight formula incorporates the anti-ageing benefits of retinol with the natural antioxidants found within vitamin E to help block free radicals and maintain the skin's youthful appearance. Not suitable for those with extremely sensitive skin. RRP £54/30ml.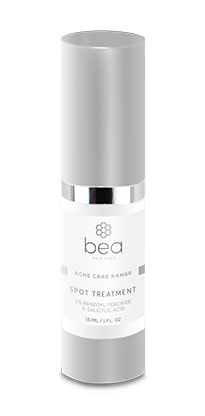 Salicylic Acid
Ideal for acne, salicylic acid absorbs oil and has antibacterial properties. It also dissolves the skin debris that clogs pores and causes spots to form. This makes is a great ingredient for spot treatments and products that are specifically designed for problem areas.
Try: bea Skin Care's Spot Treatment (£49/15ml). This gel-like formula is a powerful mix of salicylic (7.5%) and mandelic acid for exfoliation and skin clarity. Not only will your skin enjoy a deep cleanse, the added benefit of benzoyl peroxide reduces acne-causing bacteria to begin with so with regular use, alongside our other acne products, you can expect a healthy, clearer complexion in a matter of weeks.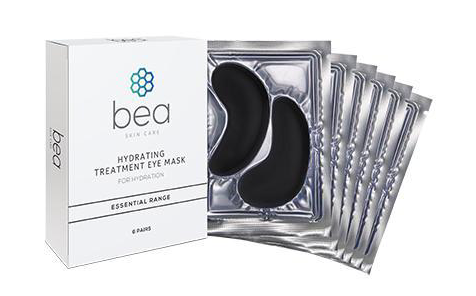 Hyaluronic Acid
Hyaluronic acid is a water-based hydrator that can hold 1000 x its own weight in water. This makes it the perfect ingredient for dry skin, that allows the skin to retain moisture, without being too oily.
Try: bea Skin Care's Hydrating Treatment Eye Masks (£46/6 pairs). Ideal for who are prone to a puffy under-eye area, these hydrating masks help to calm the skin and reduce fine lines thanks to two anti-ageing ingredients; hyaluronic acid and collagen. The addition of black mud soothes the sensitive under-eye area and helps nourish skin, in turn encouraging collagen production. For best results, use bea Skin Care's Peptide Eye Serum daily and incorporate these under-eye masks into your treatment regime.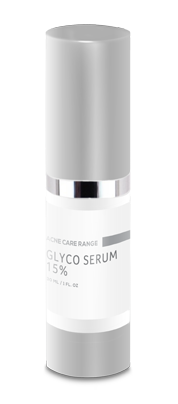 Glycolic Acid Another great ingredient for use when targeting the signs of ageing, glycolic acid helps to lift away dead skin cells, revealing fresher skin. Its small molecule size also lends itself well to clearing pores which makes it a good option for those struggling with spots as well as all skin types
Try: bea Skin Care's Glyco Serum (£39/30ml). With a high concentration of 15% glycolic acid, this serum is extremely effective for skin resurfacing, especially beneficial for those prone to breakouts or with oily skin. Unlike most other glycolic acid serums, bea Skin Care's formula contains calming green tea to ensure an irritation-free experience. With regular use, this serum will reveal fresher smoother skin, removing dead skins cells, unclogging pores and accelerating skin cell turnover at the same time as stimulating collagen production.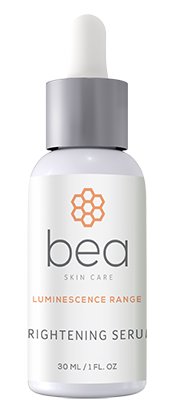 Kojic Acid
A chelation agent derived from a species of Japanese fungi, kojic acid acts as a tyrosine suppressant, which prevents melanin production. This means it's often used in brightening products and for treating sun damage/hyperpigmentation.
Try: bea Skin Care's Brightening Serum (£54/30ml). Containing a mix of AHA's including kojic, mandelic and lactic acid, this powerful brightening serum will revive dull-looking skin, addressing discolouration and scarring and speeding up cell turnover. The addition of retinol also aids in tightening pores whilst vitamin C brightens the skin and provides antibacterial properties. For optimum results, use twice daily alongside other products within the Luminescence Range, to keep skin radiant and hydrated.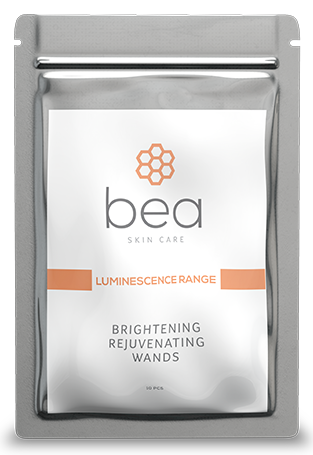 Lactic Acid
Similar to glycolic acid, lactic acid has a larger molecule size so is a good resurfacing ingredient for sensitive skin types or those with dry skin. It works in much the same way as glycolic acid, but the larger molecule size penetrates the skin at a slower rate which is less aggressive to the skin.
Try: bea Skin Care's Brightening Rejuvenating Wands (£84/10). With 30% lactic acid and 10% mandelic acid, these single use 'peels' also contain a fusion of kojic acid, glutathione and calming green tea extracts – an excellent anti-inflammatory. Each wand's solution can treat a variety of pigmentation disorders including UV induced freckles, melasma, skin discolouration and hyperpigmentation.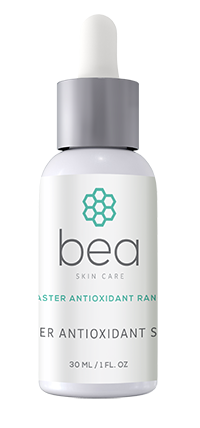 Vitamin C
One of my favourite ingredients within skin care, vitamin C is a powerful antioxidant which encourages collagen production, often synonymous with youthful skin. In addition, vitamin C has antibacterial and anti-inflammatory properties which can help ease acne and inflamed skin. Antioxidants, like vitamin C, are great for the prevention of free radical damage and for skin brightening so prove an ideal option for those seeking anti-ageing formulas.
Try: bea Skin Care's Master Antioxidant Serum (£51 30ml). Ideal for mature skin, this serum combines enzymes, vitamins and antioxidants to address a series of age-related concerns. A detoxifying duo of glutathione and vitamin C work together to remove day-to-day impurities and form a barrier of protection against environmental toxins. The addition of co-enzyme Q10 encourages cell turnover, resulting in rejuvenated and brightened skin.
Website | bea-skincare.com
Instagram | @beaskinclinic
---