Puff puff treats with a twist that you'll never believe!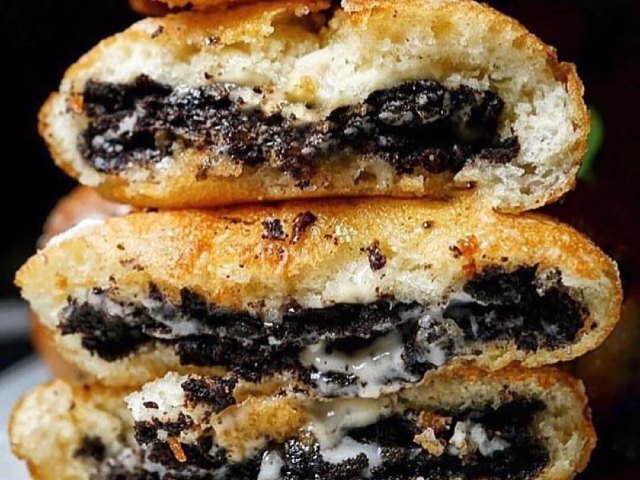 The puff puff recipe has been passed down through many generations and according to one young entrepreneur, it's time for a change. Lekki Suga has taken the traditional Nigerian doughnut treat and put a twist on it, or rather they've filled the puff puff with Oreos to make a delicious, crunchy, snack.
Lekki Suga is the brainchild of maths teacher Abbie Adesina, who dreamed up the idea of combining the traditional Nigerian treat with Oreos, while convalescing from an accident. Abbie explained, 'I had a car accident in May 2017 and had some time off work. I was in bed and at the time was going through my SnapChat stories. My friend Lucas (from @BKChatWorld) was snapping himself going on about how much he loves puff puff. I was eating an Oreo at the same time and I just put the two together!'
Abbie admits, 'It took ages to perfect the recipe. I wanted something with the softness of puff puff with the crunchiness of Oreos. I did a lot a testing and trial and error with the biscuit, batter consistency, the recipe itself, etc.' 
Lekki Suga have so far collaborated with Nike, Warner Brothers, Food & Lycra and the puff puffs have made appearances at baby showers, hen parties, and family gatherings.
Abbie visited us at the Black Beauty offices and editor-in-chief Irene Shelley fell in love with these tasty treats: 'When Abbie came in, it was happy dance time. Lekki Suga not only look good, they taste good too. They also put a smile on your face.'
If you want to see what all the awesome fuss is about, Lekki Suga have a pop up event on the 7th April 2019.
Instagram @lekkisuga