Pitch Battle judge Kelis has Kevin Shanti as her 'right-hair' man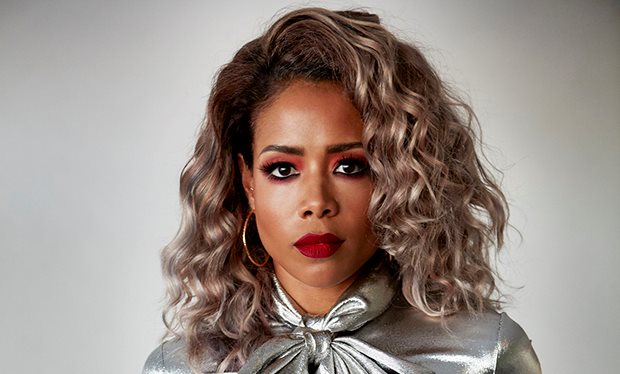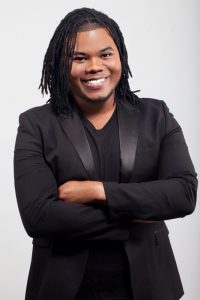 How did you get into hairdressing?
Hairdressing has always been apart of my life. I would comb and cut my sisters' dolls hair and sew extensions onto teddies. I used to do my little sisters hair for school; every week she had a different hairstyle, but I didn't want the school kids to know I did her hair. I didn't see myself going into the hairdressing field. I studied hospitality and catering because cooking was always a passion of mine but it didn't work out because the desire to do hair was too strong. So, I went and retrained to be a hairstylist and here I am today.
We love what you've done with Kelis' hair. Does she like it just as much?
She loves it! It was actually her idea. She gave me a "blue print" of what she wanted and I just made it happen. Kelis knows what she wants and knows the process, so that made it much easier for me. Let's not forget she was one of the first celebs brave enough to experiment with her natural hair. She has always been different and that's what I like about her, nothing is new to her because when it comes to fashion, hair and make-up she's done it all.
How did you land working with the music stars?
The first celebrity I've ever worked with was Solange Knowles. I was in the salon finishing up a day's work, and in fact we were closed so stopped answering the phones, but it kept ringing. Eventually I answered it and it was Solange's PA who needed a stylist to come out and do her hair for a gig. Of course without hesitation I said yes. I styled her hair for the two days she was in London. After that other celebs started reaching out to me.
Where do you find inspiration for trends?
I get inspiration from everyday life and what I see around me on a daily basis. Instagram plays a big part in inspiring me and keeping me on my toes with the new trends and styling techniques.
Which A-listers head would you love to get your hands on?
There are a few… I choose Rihanna because I love her attitude and her willingness to change her coif. Mary J Blige has been my style crush since I was seven years old. I love how the blonde has become her signature hair colour, and I think it's safe to say that Mary made a lot of darker skin women more comfortable wearing blonde hair. Last but not least, I would love to work with Naomi Campbell. She always keeps it simple but there are sublte changes I would introduce to make it even more current.
Celebrities have a way of making their hair look super healthy, how can we achieve the same?
It's all an illusion darling! It's all about the here and now and making it work for that night, because in real life celebs don't have the time to sit in a salon for hours on end. As a stylist you always have to improvise as you go along. Wigs and hair extensions are a massive help because it saves time.
Is there more pressure styling a celebs' coif?
There is immense pressure but at the same time you have to remain calm and never give it away that you are nervous. When a stylist gets requested by a celebrity that means they know you're good, so it's just up to you to deliver. When you get a call back that's confirmation that you've done a good job, but I'm not one to rest on my laurels and I continue to work hard to perfect my craft and styling techniques.
Kelis' look book