And it was worth the wait!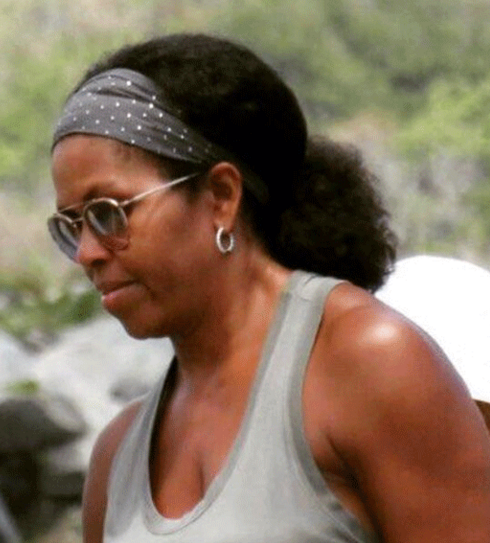 Eight years in the White House and in the glaring public eye meant that Michelle Obama was under pressure to keep her hair 'under wraps'. The lace wigs looked convincing and complimented her corporate attire, and being the former First Lady of the United States, meant there weren't any days-off in the true sense of the word – and that included a 'hair holiday'.
But now the Obamas have been papped on vacation and looking all cool and relaxed – the picture of Barack in his white shirt and no tie springs to mind – we are on course to seeing the Obamas in the a new light! And what better way to start than seeing Michelle's natural hair. OK, You might think to yourself, 'What's all the fuss, it's just hair at the end of the day!' but Black Beauty/Sensationnel Natural Stylist of the Year, Cheyne Adjei of Adonai Hair and Beauty brings it into perspective by saying: '"It brings natural hair more to light, women can feel proud of their heritage and I feel a sense of relief knowing that someone of her calibre can confidently wear her hair like that. Go Michelle!"
Online has been longing for Michelle to show off her natural tresses. So much so, doctored photoshop images have been circulating for sometime but now we're FINALLY privy to the real the thing!