It's cute, it's girly and it's right up our street!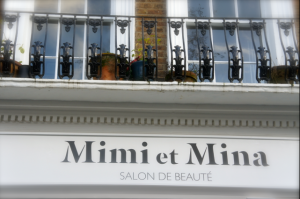 Compared to some parts of London that are swarming with afro hair salons specialising in weaves and extensions, West Londoners (like myself) have more of a chore finding the experts. But with the opening of the adorable Mimi et Mina salon in Notting Hill, the search is over.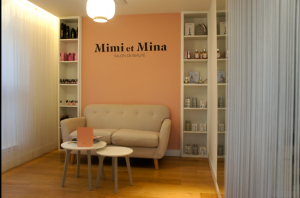 Pitched as a luxury hair extension – the experience doesn't fall short. The compact space comes over light and airy. OK, there's only one washbasin, but this is an appointment-only salon, so you can rest assure there won't be any backlog.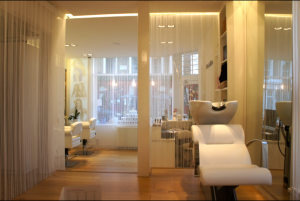 I loved the attention to detail that salon owner Myriam Kone has put in, after all, it makes a big difference. The pastel pink walls are oh-so girly and the tassels, designer chairs and floor to ceiling mirrors all lend to the minimalist, luxe appeal.
The main afro stylist and weave specialist is Yvonne Coleman who was a finalist in the Black Beauty/Sensationnel Hair Awards 2015. A full hair extension service includes a detailed consultation where you can sample and select the salon's own customised 100% Brazilian human hair. If you fancy colour on the extensions, this can be carried out the same day, however a patch test will need to be carried out if you want to dye your own hair.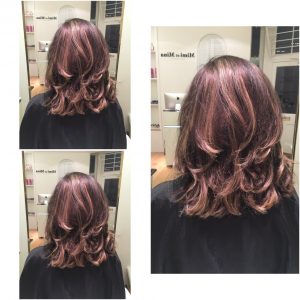 On my visit I chose to have the Extensions blowdry. Premium salon ranges, Redken and Mizani were used, and row-by-row small sections were expertly round brush blowdried. The finish was just how I like it – full, bouncy with lots of movement, however the highlight of the day was the free parking space the salon offers customers, which has a Monday to Saturday 9-6.30pm parking zone.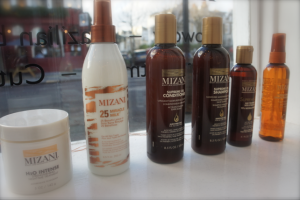 Extensions Blow Dry. Prices from £45
Mimi et Mina is located at 16 Needham Road, Notting Hill, London, W11 2RP. Tel: 020 7727 9356
www.mimietmina.com