They say every Black woman has a hair story. Harpist Brandee Younger finally embraces her natural textured hair in the conservative space of classical and jazz music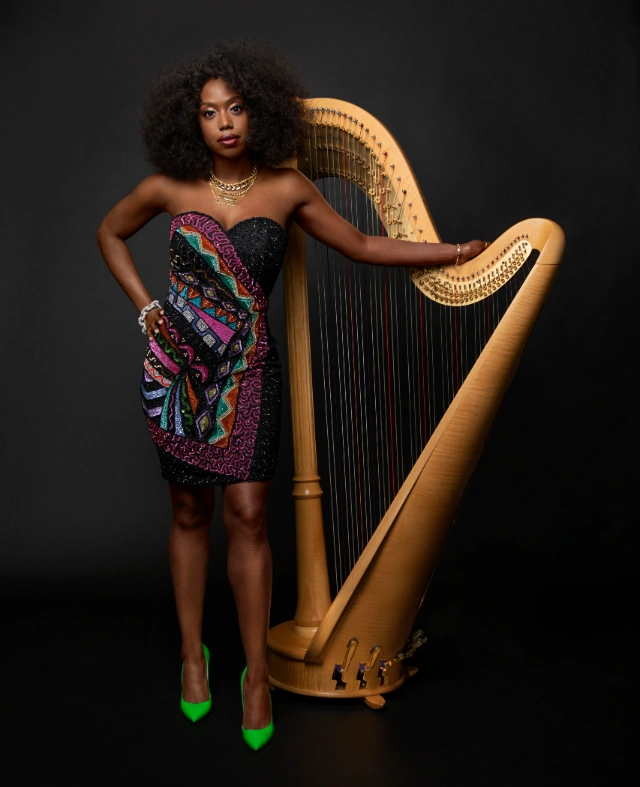 Brandee Younger, a Grammy-nominated harpist, esteemed NYU Professor, emerging music icon and renowned collaborator with artists like Beyoncé and Drake, confidently embraces her distinctive protective afro hairstyle.
This choice not only sets her apart from her fellow female jazz musicians but also serves as a symbol of her unique journey to self-acceptance, a path that was marked by its own challenges.
I got my dad's side of the family's hair…
Brandee states:
"Growing up, I noticed quickly that my maternal grandmother, mother and sister all had the same texture hair that was a looser coil that curled up when wet and blew out very easily. This was not the case for me. I received my dad's side of the family's hair which is the tightest hair pattern. Back then, nobody was using terms like "4C".
This prompted Brandee to explore various methods for achieving straighter hair like those in her family. She experimented with hot combs and relaxers, yet these attempts resulted in hair loss and shame. The thought of facing questions added to her apprehension of going to the hair salon.
Taking matters into her own hands, she began tending to her hair herself, often opting for crochet braids. It wasn't until she crossed paths with her current hairstylist, Lurissa Ingrid, that a transformative experience unfolded.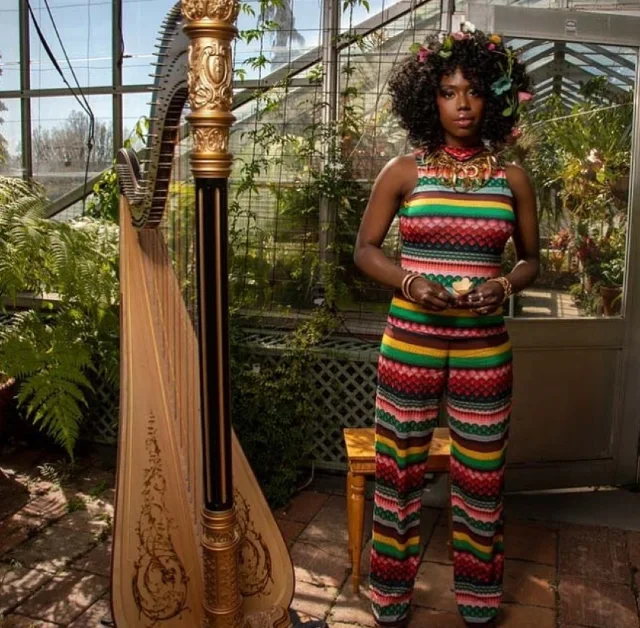 Discovering her signature style
Under Lurissa's guidance, Brandee discovered her current signature style: a natural-textured weave that can be elegantly worn as a full-closure look or blended seamlessly with her own natural locks, setting her apart in a predominantly Euro-American and male-dominated classical and jazz industry. "I find that my look is still seen as 'exotic' to many, especially in the classical world, even though that makes me laugh – today," says Brandee.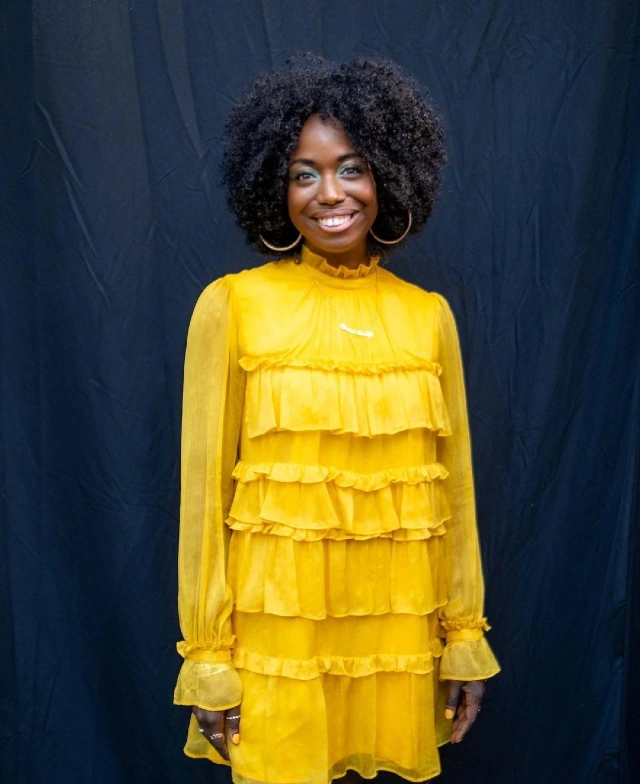 Making history
On the music front, Brandee has broken new ground for harpists over the entirety of her career, making history as the first Black female solo artist to be Grammy-nominated for Best Instrumental Composition, for Beautiful is Black from her genre-busting 2021 major-label debut album, Somewhere Different.
What's happening on the music front?
Her recently released album Brand New Life (Verve Records, impulse!) honours the legendary Black harpist Dorothy Ashby and features icons of hip-hop and R&B, such as Pete Rock, Mumu Fresh & Meshell Ndegeocello, who each contributed dreamy vocals, and urban distinctive sound to Younger's imaginative compositions. In the past Brandee has worked with the likes of Beyoncé, John Legend, Drake and Lauryn Hill earning her a well-deserved Grammy nomination. Check out her feature on Good Morning America HERE. And watch her NPR Tiny Desk HERE.
✶ You may also like ✶