Naza Beauty is a new protective styling salon in the US, that is changing the salon experience for black women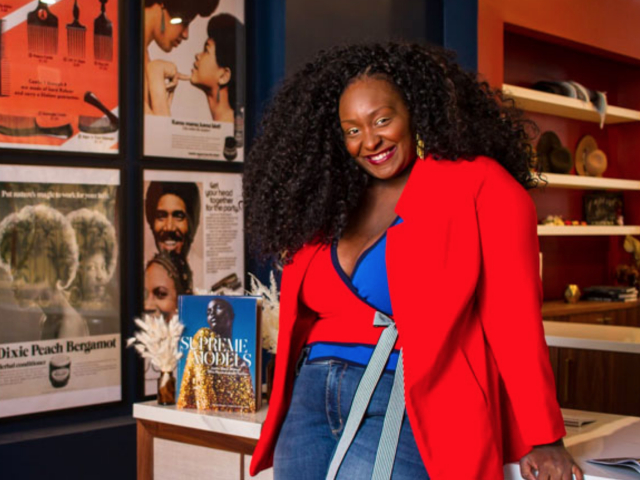 The hairdressing experience of women of colour can often be negative. We're all familiar with blocking out a whole day to get our hair done. We lose days sitting in that salon chair, perhaps waiting for our stylist to finish with someone else, even though she may have started us first, or she has to pop out to get some hair or food or even pick up kids. Instead of being relaxing and pampering, visits to the salon can actually be quite stressful.
For US-based Natanya Montgomery, those negative experiences inspired her to set up a Naza Beauty, a salon based in San Francisco that at last gives black women the hair experience they deserve.
'A lot of what's difficult about the process of getting your hair done as a black woman in general – anywhere – is a sort of anxiety of the unknown.'

Natanya Montgomery, Naza Beauty
Naza Beauty aims to remove the stress and the 'texture tax' for those with kinky, curly, or coily hair.
'For black women, there's a lot of anxiety that can exist in going for a salon day, there's so much unknown,' Natanya Montgomery, Naza's CEO and founder, told Forbes, alluding to common concerns such as accepted payment methods, timeliness, and the final result. 'All of this hair anxiety causes a pretty stressful experience and that's why I think people have found that they stay with the place even if they're not satisfied with the service,' she added.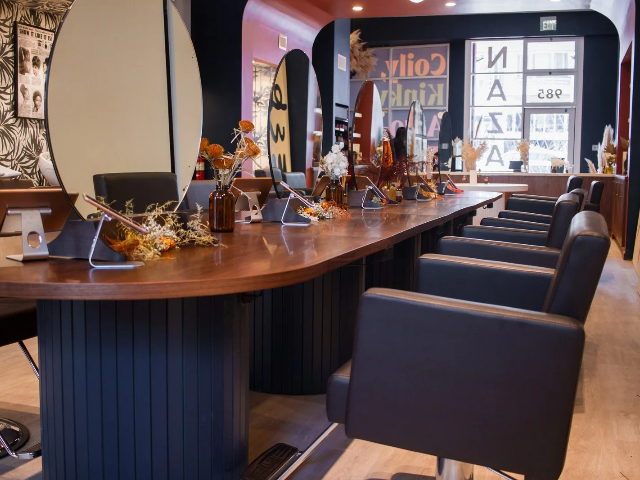 In a nutshell Naza Beauty is like a Drybar for textured hair and like Drybar, it has a menu of styles that can be done in a specific amount of time.
The menu features five protective styles, including Crochet Braids; Blowouts & Silk Press; Cornrows; Box Braids & Twists and Weave Installs, that can all be completed in four hours or less – a far cry from the eight hours many of us are used to spending in the salon chair. Naza Beauty does not do any hair cuts, colouring or any chemical treatments.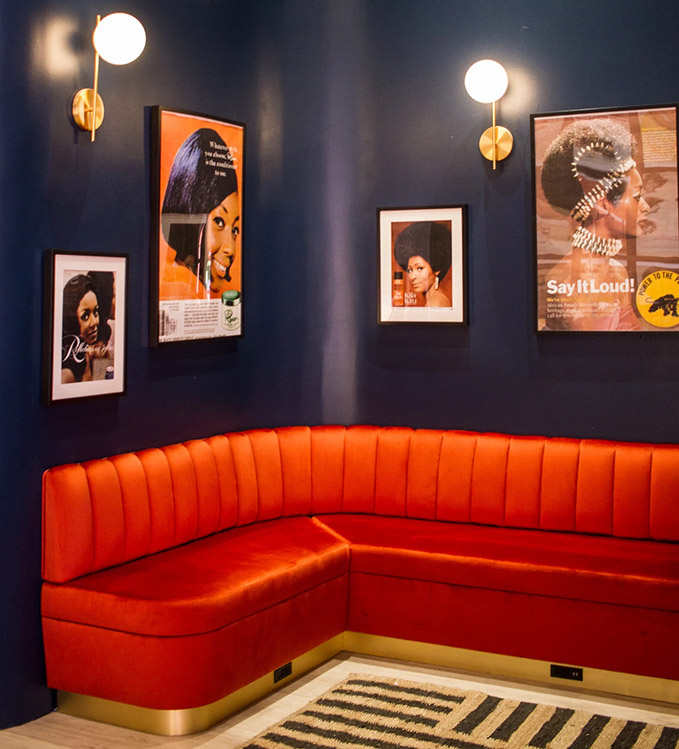 The secret, according to Montgomery, is training and consistency. 'There is no real formal training for a lot of braiding and so for [stylists], you sort of do it the way you've always done it. But there is a lot of space for improvement and innovation. We do training and speed drills to make sure we're on time, every time.'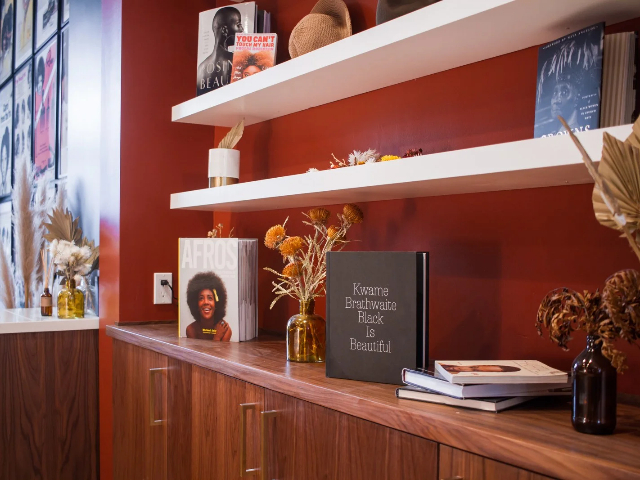 Mongomery is one of the small handful of black business women to attract venture capital (women of colour get less than 1% of the venture capital pot) and she was able to open the San Francisco-based salon, following a $1 million funding round led by Initialized Capital co-owned by Redditt co-founder Alexis Ohanian, who is married to Serena Williams and has a mixed-race child.
Ohanian told Forbes 'I am personally proud to be the lead investor because it's the kind of business I want my daughter to have access to in the world she grows up in—a space that celebrates her hair, provides her excellent service and empowers all the people who work there to excel at their craft on their terms.'
The company has also used the funding to create Naza Labs, where thousands of black and brown women over the country can serve as active product development customers who get to test and review the products.
In a world where afro-textured hair is too often seen as a nuisance or an aberration, Montgomery is adamant about making each and every visitor to Naza feel celebrated, cared for, and, above all else, respected. After all, stopping in to have your hair done should enhance your day, not consume it. 'We respect your time,' Montgomery says, 'so you can be in and out, and then go conquer the world in the way that you're supposed to.'
WHAT WE LOVE ABOUT NAZA BEAUTY:
• All styles can be done in under four hours.
• Using software, clients can choose everything from the colour of the hair they want, to the amount of conversation they want to have with their stylist.
• The rich jewel tones and velvety textures of the interior and vintage advertisements for throwback hair products lines
• The Playground area, a retail and self-styling area within Naza, where clients can zhush their freshly-laid tresses and pick up any products they may need to maintain or enhance their style.
---
---