Jack Howard, International hair colourist to the likes of Gillian Anderson, Poppy Delevingne and Suki Waterhouse, has been tipping tortoiseshell hair (Ecaille) as the technique to watch for 2015 and Nicole Scherzinger is the latest celeb to try the trend.
Jack says, "For sometime now I've been noticing the evolution of Ombré and Balayage and of late I've been as bored by Ombré as much as I've tired of classic foils. So I'm excited to hear from California about the latest buzzword taking the states by storm; Ecaille – a French word meaning tortoiseshell. Nicole's new look perfectly epitomizes this. There's always a risk for a brunette going from a dark brunette to a lighter shade without any orange tones (which brunettes generally hate!) but this looks like some lovely balayage with that wonderful strong yet soft highlight around the face. This hits all the right buttons for the Ecaille trend with lots of tones and warmer rather than cool shades. Whatever you want to call the technique, I say it's a hit!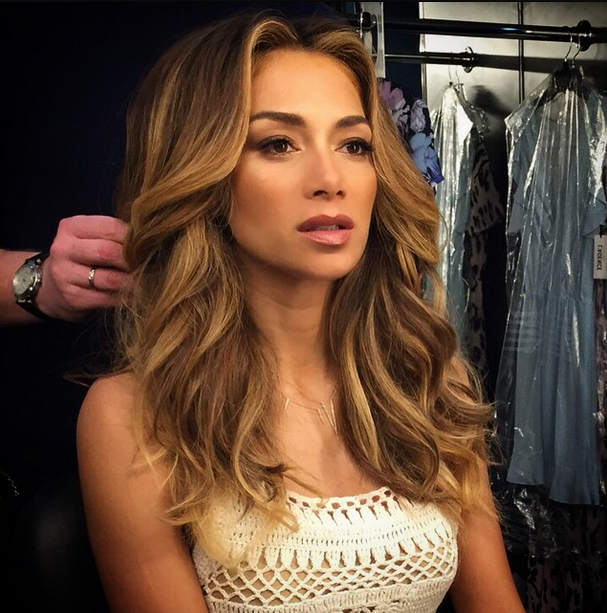 "Consider Ecaille the moody sister to Ombré and Bronde. Golden lights are mixed with darker, richer caramel tones whilst incorporating shades of honey, amber, golden blonde and dark brown paired with gloss. We're already seeing it on celebrities like Jessica Alba, Gisele Bundchen and Khloe Kardashian and before now I just couldn't put a name to it. Look through any glossy magazine or spot the models on the catwalk sporting this shade; not as dramatic as Ombré but less subtle than Bronde. Like a tortoiseshell, ecaille features many different shades, some may choose to add more amber or honey tones but others could opt for darker bases and golden strands. That's the beauty of this trend, it's a matter of preference. The best results come from working with shades that complement the skin tone (just a few shades lighter and darker than the base to avoid a colour that's too dramatic).
"Ecaille has that 'lived-in' feel which I personally love so much but this technique is richer in shades to help create dimension for a fully 3D colour. To achieve this look I'm working with a variety of techniques including Babylights throughout for a gradual blended minimal look, and a face frame of balayage around the front. Merged techniques and fresh takes on names keep hair colour interesting, as we're able to create totally personalised looks."