The Nosrunchie.com 5th annual Good Afro Salon Awards now has new categories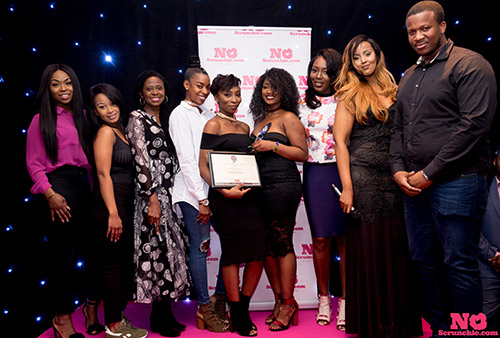 The UK's leading Afro hair review website, NoScrunchie.com are delighted to be hosting their fifth annual Good Afro Salon Awards. Honouring the best in UK Afro hair excellence, the Good Afro Salon Awards are the only awards in the hair industry where the winners are chosen by loyal customers.
NoScrunchie.com was founded in 2012 by Leillah Sekalala, whose aim was to create an online portal where women could share their salon experiences. "Our awards are an extension of NoScrunchie.com and represent independent Afro hair salons that deserve recognition. We wanted to create an awards ceremony that recognises the relationship between clients, stylists and salons." says Leillah.
The Good Afro Hair Awards brings together hair enthusiasts, stylists, salon owners, critics, industry professionals together with press and digital influencers for a night of creativity and passion. "I love the sense of community and belonging that is present in the room" comments Leillah. 
Stylists and Afro hair salons will be honoured on the night within categories including Best Weave Technician, Best Colour Professional, Best Mobile Business, Best Wig Creator and Exceptional Customer Service, amongst many others. "The categories are decided by the hairstyle categories we currently have on the website and showcase the variety of hairstyles available for Afro hair" says Leillah.
This year, NoScrunchie are thrilled to launch a new set of categories to the mix. As part of the site's extension in to hair extensions, the awards ceremony will also offer awards in Best Straight Hair Extensions, Best Kinky/Curly Hair Extensions and Best Wavy Hair Extensions.
"We are delighted to honour more women and men building small to medium sized industries in this niche market. We exist to encourage and help these businesses survive and encourage more entrepreneurship in the afro beauty industry" says Leillah.
Clients can nominate their favourite stylists and salons by simply leaving a review on a number of categories at NoScrunchie.com between the 1st October until the 31st October 2017. The salons and stylists who receive the most reviews will then be shortlisted to attend the ceremony where the accolades will be handed out to the winners.
This year's glittering ceremony will be held on November 23rd 2017 at one of the City's most sought after venues, the Cornwallis Room, Montcalm Hotel.
The Good Afro Salon Awards have gone from strength to strength each year with "every salon that has been nominated and won or even just been nominated for an award over the past three years have seen an increase in their client base" adds Leillah.
The community surrounding NoScrunchie and its member salons and clients is crucial to its mission and highlights the importance of the client-stylist relationship in salon life. Viral, organic and word-of-mouth recommendations are 80% more trusted by Afro salon clients than conventional forms of marketing.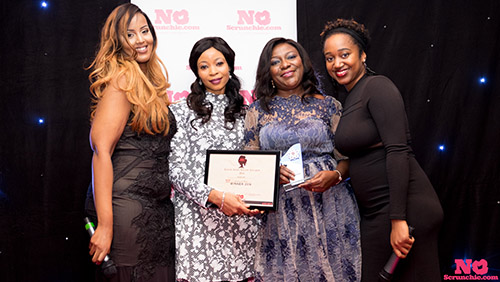 NoScrunchie has a built a community of genuine consumers engaging and reviewing the best British Afro hair salons and is now one of the UK's best loved and most-used portals for recommendations and advice. It's no surprise that salons have reported that after listing on NoScrunchie their clients have steadily increased month-on-month. "We're delighted that the Good Afro Salon Awards allows our members to honour and celebrate those in our community that they feel deserve recognition for their creativity and ability" comments Leillah.