Nylah's Naturals is an award-winning haircare line committed to the damage-free care of afro textured hair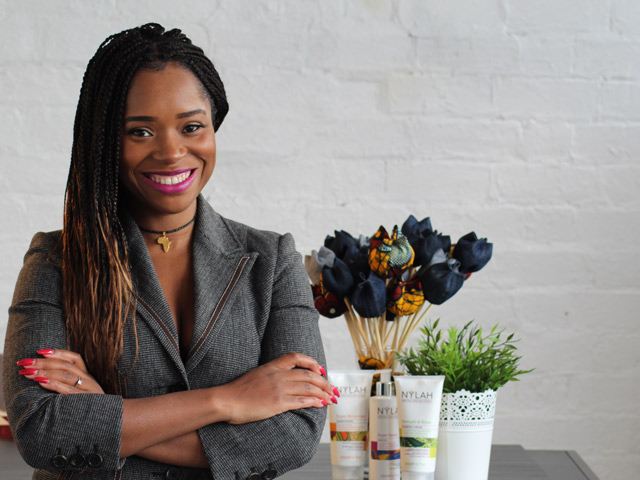 Nylah's Naturals was born when CEO and founder Kam Davis found out that black women are potentially exposed, on a daily basis, to numerous hazardous ingredients through their hair products. A study by the Silent Spring Institute analysed 18 different hair products designed for afro hair. They were testing for the presence of 66 different endocrine disruptors – all of which are associated with a variety of negative health effects. The study detected 45 of these ingredients, and each tested product contained between 4 and 30 of them. This alarming risk to black women, is one that Nylah's Naturals is trying to change.
Nylah's Naturals, a vegan haircare brand, has introduced a science-based approach to textured hair products in its new natural haircare line. Founded in order to redefine the haircare standard for afro-textured hair, the brand is setting new standards in the industry, pushing boundaries for clean and sustainable products.
Using sustainable ingredients
Kam Davis, founder and CEO of Nylah's Naturals explains,"Nylah's Naturals takes inspiration from my daughter and my desire to celebrate her beauty with products that are made for her."
"When I realised that most existing products for afro hair weren't science-based, and either damaged, or unnaturally altered the curl pattern of afro hair types, I decided to create a line that uses only hypo-allergenic, plant-based ingredients and makes afro hair look gorgeous, naturally."
Natural haircare brand wins award during Black History Month
Science backed hair brand
After founding Nylah's Naturals in 2013, it took Kam several years of rigorous research and development – collaborating with a cosmetic scientist, a trichologist, and a traditional herbalist, in order to refine a non-damaging formula. The brand uses 100% natural, sustainably sourced ingredients and through research, the team found that using cold-pressed oils over refined oils in haircare, meant that the hair preserves its naturally healthy fatty acids, nutrients, vitamins A, B, C, and E, and minerals. The result is a science-proven, safe, hypoallergenic line that celebrates the natural, healthy beauty of afro hair.
Nylah's Naturals products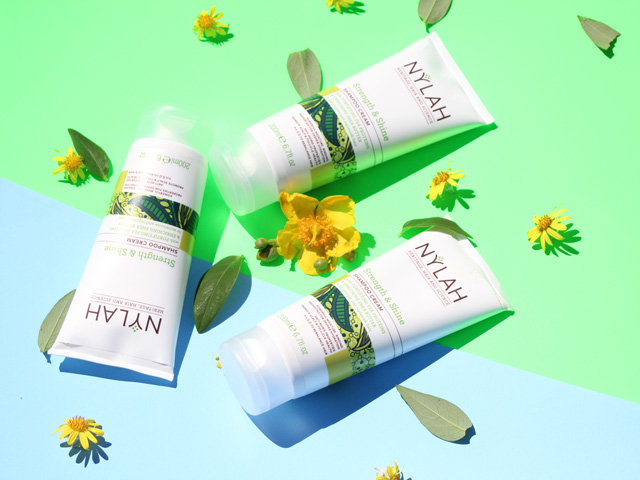 The Strength & Shine Thickening Shampoo (£12), was created specifically for very dry afro and curly hair and has a pH of 5, which is great news for your hair. Your hair's natural pH is 3.67 and, ideally, your shampoo's pH should be no higher than 5.5. The high pH levels found in regular alkaline shampoos crack and swell your cuticles, causing moisture loss and damage to the hair shaft.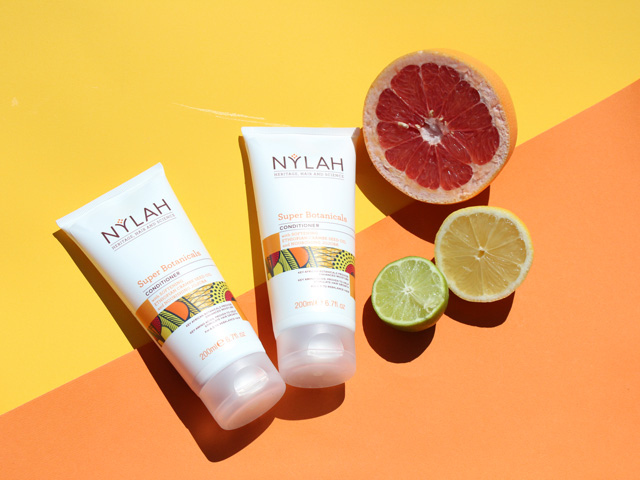 The Super Botanicals Restorative Conditioner (£14) contains Ethiopian crambe and jojoba seed oils, and can be further augmented with the Herbal Hair Tea for hair growth. Other products in the range include Moisture Retention Leave In (£16), Super Seed Hair Oil (£16) and Herbal Hair Tea Grow (£5).
---
RELATED POSTS