Pat McGrath Labs has collaborated with cult skate brand Supreme to create a limited edition lipstick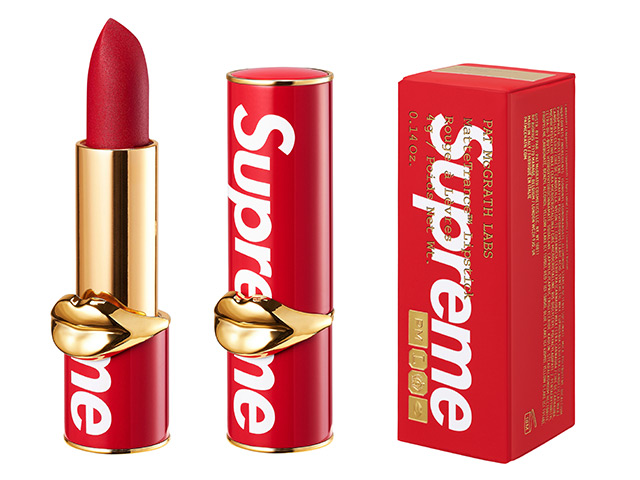 Queen of make-up Pat McGrath Labs has joined forces with cult skate brand Supreme in a super collab which sees the launch of a brand new lipstick named Supreme. Details about the collaboration have been kept tightly under wraps, but images on Pat McGrath Lab's Instagram feed, reveals a bright red lipstick cased in the unmistakeable red and white Supreme logo but also embellished with the Lab's signature gold lips.
Supreme is formulated using Pat McGrath Lab's signature MattTrance formula: a hydrating, hyper-pigmented lipstick with a matte finish.
There is no word yet on when the lipstick will be released (whispers are that it will drop in autumn) or how much it will cost, but one thing's for sure, it's bound to fly off the shelves quickly.
For more information, sign up to www.patmcgrath.com
---