Pinterest have just announced two new updates that aim to bring more inclusivity to the beauty community on its platform
It's no secret that many social media platforms have come under fire for their lack of support for diverse content or inclusivity. Discriminatory algorithms have long been the subject for critics of these platforms. But Pinterest is taking strides to change that.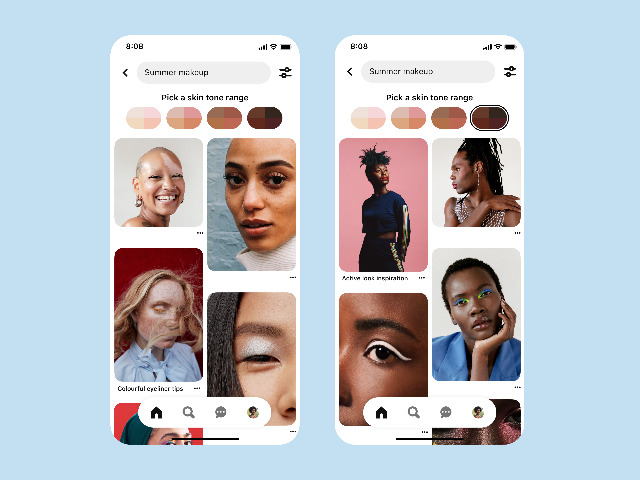 As one of the biggest beauty platforms in the world, Pinterest is committed to delivering beauty content that is inclusive, relevant and personalised. The pinning giant has just announced two new updates that aim to bring more inclusivity to the beauty community on its platform.
The first update is a skin tone ranges search feature that is now rolling out in many more countries including: the UK, Canada, Ireland, Australia, and New Zealand. The search feature allows users to filter beauty-related results by skin tone from the search page. It has been successful in its approach, as Pinterest reports that an increased range of skin tones are three times more likely to be seen in top search results.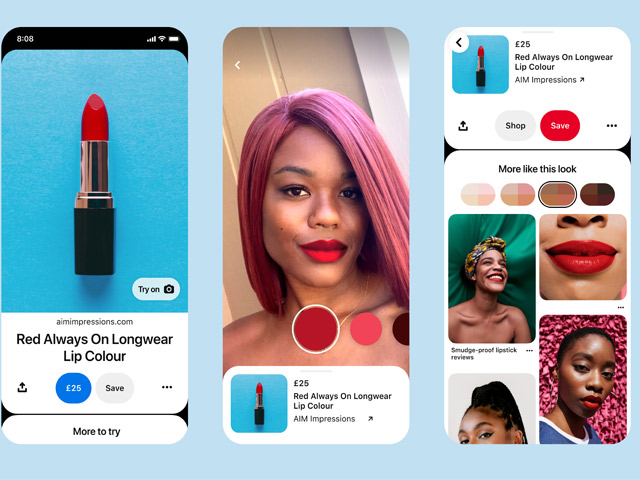 The second update is a new augmented reality (AR) feature that differs from the rest of the competition. This feature could provide a solution to the current issue of not being able to try on make-up in stores. The virtual lipstick Try On experience allows users to try over 9,000 shades of lipstick from big brands including NARS, Cle de Plau and Thrive Causemetics. So now users can easily and accurately find their perfect shade from home or even on the go.
Unlike other AR technologies the feature doesn't smooth out skin or have image altering affects. It's currently only available in the U.S. but will be available in the UK in the coming months. Annie Ta, product manager, explains "Pinterest is the home of inspiration, but it's hard to be inspired, if you don't feel represented…With these updates, Pinterest is becoming a more inclusive place to discover and shop for beauty ideas.
"No one should have to work extra hard to uncover personalised ideas, and all should feel welcome," continues Annie.
To try the skin tone ranges filter, download Pinterest to any mobile device and simply search for a beauty idea, for example 'red lipstick' and watch the palettes appear underneath the search bar. For more information visit www.pinterest.co.uk.