Abiola Olanipekun speaks to model Aleesha Hansel about all-around diversity on fashion shoots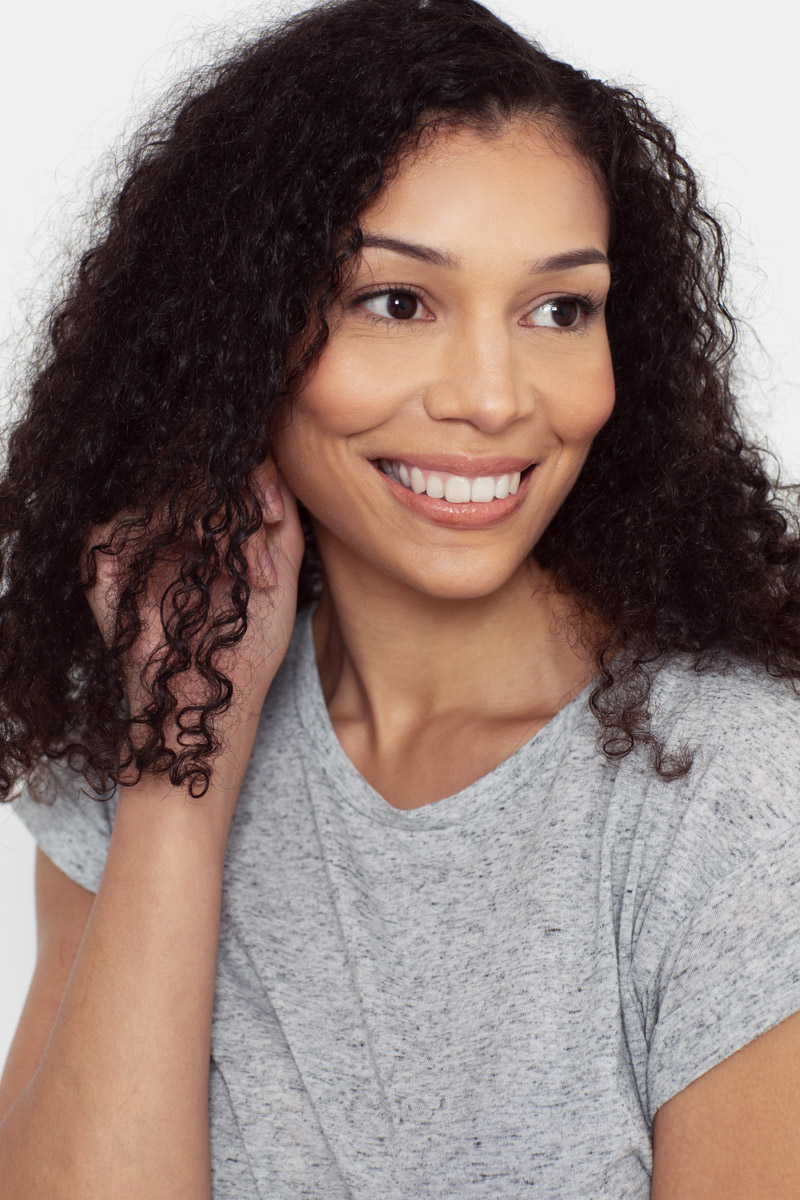 Following a few experiences while being on shoots, Aleesha is calling for brand teams to think about who they are booking hairstylists for future shoots because as much as she feels that they may be wanting to represent diversity on the screen, behind the scenes, she feels like it's the total opposite.
Aleesha, thank you for taking the time to discuss this issue of diversity among hairstylists on fashion shoots, but before we delve off more into that, please elaborate on your background, and how that has led to where you are today.
I moved to London when I was 17 and started working within the TV industry. To supplement my income I took on a few other jobs, one of them being flyering for a nightclub. While working I was scouted a few times and started to think about modelling as a career. However at that time plus size modelling was in its infancy and agency boards had a very limited amount of mixed-raced models, it was pretty much the case that if they already had one you probably weren't getting signed.
I did manage to sign to a smaller, more lifestyle-focused agency but only ended up getting a few jobs here and there, so it was never my main focus.
I continued to keep it as a little side hustle whilst focusing on other parts of my portfolio career.
In recent years I started to see the demand for models like me increase to the point where now at 31, I can do it full time. I have had more work since turning 30 than I did in my whole 20s combined, which is the opposite of what you would expect in the modelling world.
I understand that you are calling for more diversity amongst hairstylists, and for brand teams to be more conscious and mindful of who they hire for the job? Please explain your reasons for why you feel this way?
When I first started over a decade ago, I was advised by my bookers to always take my own makeup because MUAs just wouldn't carry makeup for darker skin, this is now, for the most part, not a major issue, however, hair still is and I really don't understand how!
If you are getting your bathroom done and the plumber that turns up can only attach the toilet and not the sink you would be completely right to be annoyed and give them a bad reference. The same goes for hair artists – if it is your profession to do hair, then learn to do all hair types. It baffles me that black hair is a separate course at some educational institutions.
By employing people that can't cater for all the models' needs, it just screams of box-ticking while not actually treating us equally, by virtue of us not having the same experiences on set.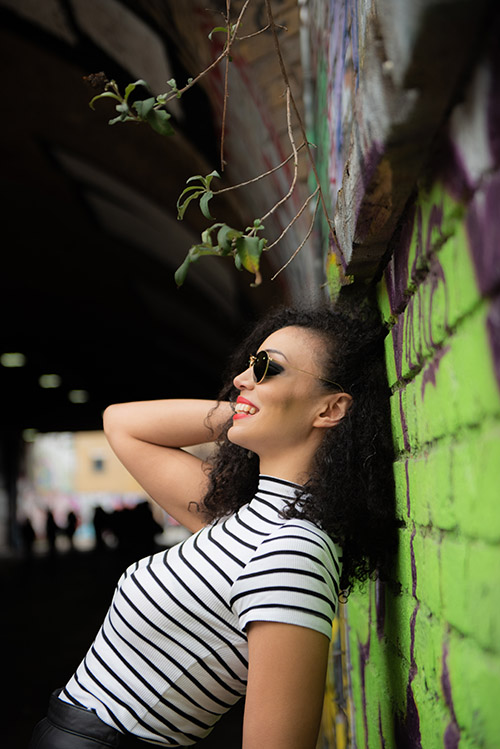 Were there any scenarios that took place in your career that you felt you (or another model of colour) were not being catered to on a fashion or beauty shoot?
Yes, I have mentioned I always brought my own makeup, something which I still do to this day out of habit.
Within the last few months, however, I have had occasions where the hairstylist has spent a while on my white counterparts hair, sometimes even ironically curling it, to then get to my hair and just say it's fine even though it's obviously not, because they don't have the knowledge, inclination or products.
Ultimately it makes us all look bad as the whole point is about selling a product.
If I don't look as good as I can because of my hair then, the product, photographer and styling team doesn't either.
Was there notable aftermath following these experiences?
To be honest, no. I very much feel like if I was to bring it up on set I would be seen as difficult and possibly suffer from less work as a result.
With diversity being spoken about as much as it has in the media, particularly over the last few years, where do you feel we as a society are at with this issue overall?
I think with hair most people wouldn't even think it was an issue as it seems so fundamentally obvious.
With regard to diversity overall, we are very much moving in the right direction, but the very fact I'm here talking about this shows we still have a little way to go.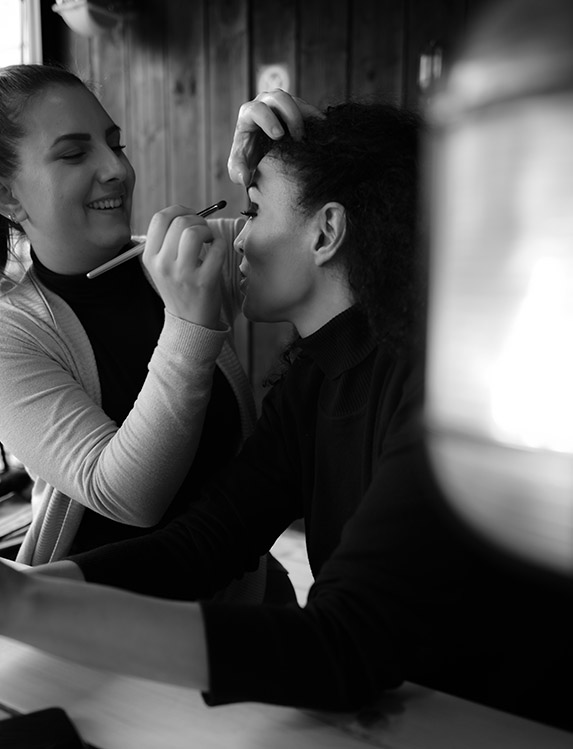 What other measures do you feel can be taken by those behind the scenes to remedy what seems to be the current status quo for these issues?
Education is key, I feel that it should be mandatory for hair institutions to incorporate styling all types of hair in their curriculum.
In the short term, I would like the conversation to be opened up. Ask the models if you aren't sure, we are more than happy to tell you about products we use that might be useful for you to carry around and add to your set.
If there was anything that you would say to someone starting out in the fashion or beauty industry, bearing your experiences in mind, what would those things be?
In any field, you have to learn your craft. If you want to be a model, find a model that you think is similar to you and look at their career path, how they pose and how they have evolved.
Identify your style, for example, I am a commercial model, and research which agencies and jobs fall into that category.
For fashion and beauty in general, again it's all about research. Look who is making the content that you like and what in particular do you like about it.
In the end, it boils down to the three Ps – passion, practice and preparation (with the latter still unfortunately including bringing your own products to set if you are a non-white model).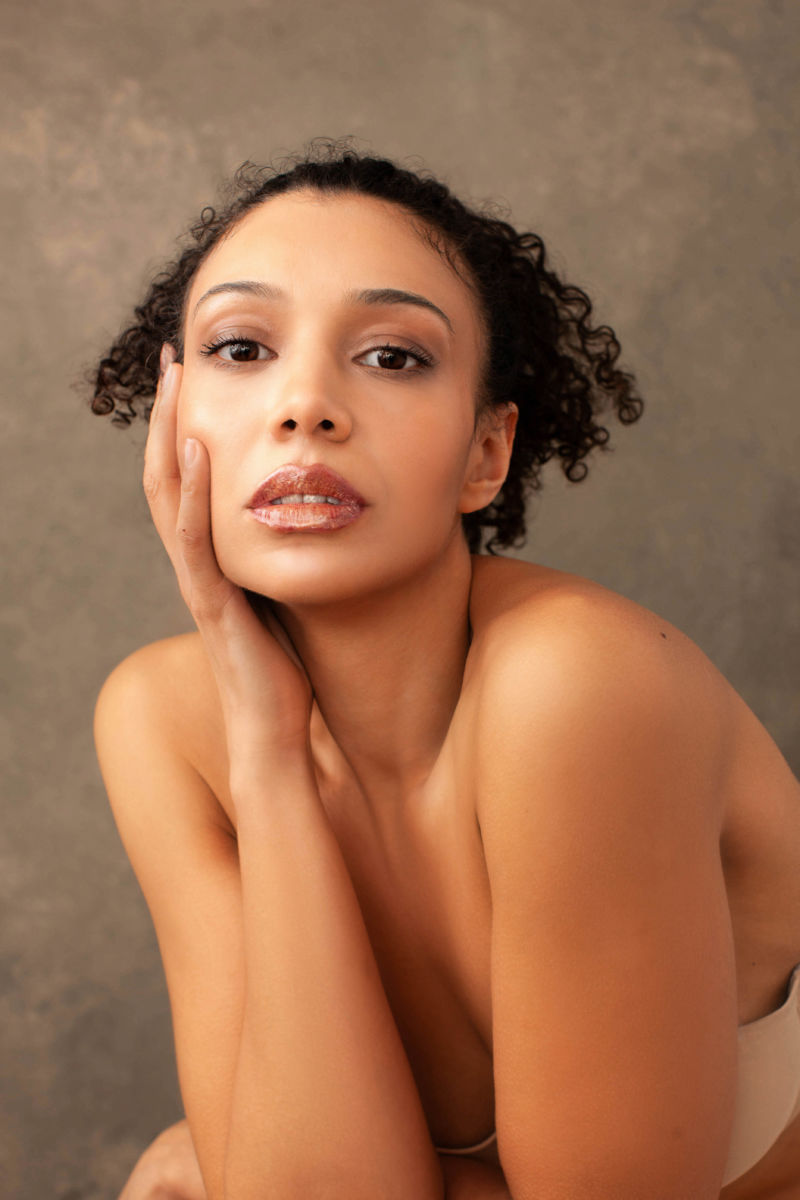 Any final words or points before we wrap this up?
Ultimately, I want to inspire models like myself and the ones coming up to speak out about any injustices that they have experienced. It's hugely important to hold people accountable for their actions, however it's always good to gather facts, evidence first then speak to a manager or someone in charge to express the issue with. The modelling industry is evolving every day and we hope these issues won't continue in future years to come.