The founders of intimate skincare brand conditionHER dub their award-winning product 'skincare for down there.' We talk to the brand's founders
Hands up – who uses intimate skincare products? Think about it. Every day we moisturise our bodies to prevent ashiness and to impart a wholesome glow to our melanated complexions. But how many of us think of giving the same kind of love and attention to the skin surrounding our intimate area (the vulva)? You may (or may not) have tried using shampoos or conditioners to soften pubic hairs, but the ingredients used in haircare often have too high a pH for the delicate skin of your vulva. And whether you're bare or have hair, ingrown hairs can be both unsightly and painful and difficult to remove.

What we need and what no one had ever invented (until now) was 'skincare for down there'. Wendy Rose Berry and Eugenia Marshall, two LA-based entrepreneurs have risen to the challenge and invented a an intimate skincare product that maintains the all important pH, slays ingrowns, fights chafing issues, nourishes skin, and softens hair down there. It's called conditionerHer and if the reviews are anything to go by, it sounds like a beauty keeper.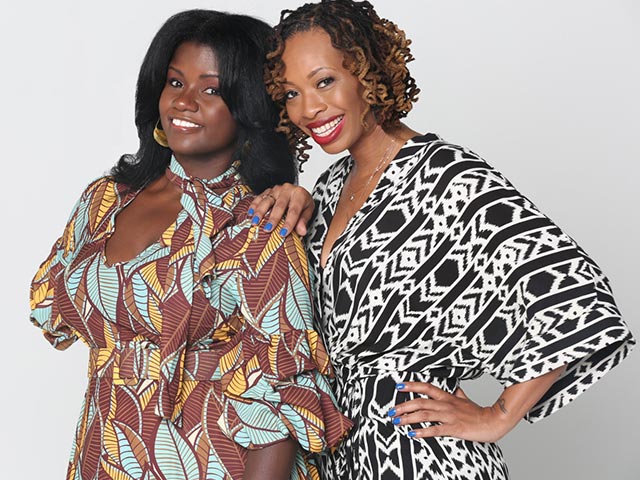 Tell us about yourselves – how did the two of you meet. Have you always been interested in intimate care?
We're LA based employed entrepreneurs, moms, and besties. We both work demanding full-time jobs and are co-founders of an intimate skincare product called conditionHER. We've been sister-friends for years, after repeatedly running into each other at high profile entertainment industry events. When the idea for conditionHER came up it was something that felt promising to us both! We love health and wellness products and prestige beauty brands, so the one thing we did know was that it had to be a high quality, safe, and effective product.
What made you start conditionHER?
Wendy came up with the idea to make intimate skincare products during a girl's trip back in 2013. There's nothing like drinks and girl talk to get the funny conversations flowing, and Wendy had a question for the ladies at the table. She asked, "Have you ever used your regular hair conditioner in your intimate area, specifically your pubic hair?" Laughter ensued, and although most had not, a couple indeed confessed to having done so in hopes of adding softness to the pubes. It's a story much funnier when actually told by Wendy, but let's just say that this conversation is what sparked the years of research and relationship building that would lead to the launch of conditionHER in June of 2019.
Was it easy to raise funding?
Funding, in particular, has been frustrating to say the least as nontechnical female founders. The share of venture capital dollars that flowed into startups founded by a woman or a group of women increased in 2019, hitting $3.54 billion, or 2.7% of total investment. Most investors that we pitch to are men and our product is made for women. It was hard for them to personally relate to the intimate needs of women and the potential growth of our brand, despite the rapid growth within the intimate skincare market globally. Although we own a proprietary formula and possess over 30 years of shared experience in marketing, operations and finance as co-founders, we were still forced to bootstrap the idea from concept to reality before we started to receive any real traction from potential investors.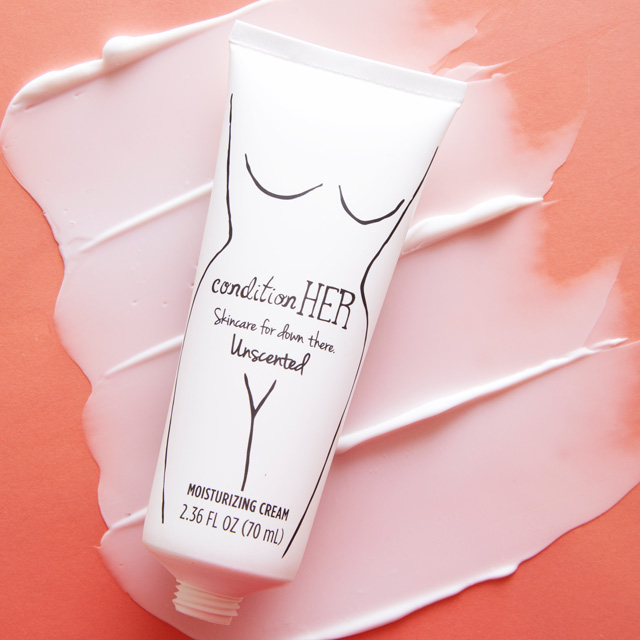 How do you use the cream?
You apply the moisturising cream to the bikini area daily after bathing and drying off. You can apply directly on hair if it's present and between your thighs where chafing issues occur.
What are the main benefits of using conditionHER?
First and foremost, it helps maintain pH balance. It works phenomenally between thighs to eliminate chafing irritation and moisturizes the skin deeply to help fight ingrowns. The ingredients also soften hair if it's present. We suggest using conditionHER after waxing, lasering, sugaring, or shaving to soothe irritation as well.
Do Black women have specific intimate skincare needs or is this a brand for all skin types and skin tones?
This is a product for all women; however, Black women tend to suffer from ingrown hair issues more frequently after shaving and waxing due to the curl pattern of the pubic hair. The curly hair is more prone to grow back underneath the skin, leading to inflammation and irritation in the vulva area, most often resulting in the unpleasant presence of ingrown hairs.
What makes conditionHER unique?
conditionHER is a Black woman-owned business and our entire team, including our biochemist, packaging designer, marketing team, and publicist are all women. Our formula is magnificent and includes ingredients like shea butter, German chamomile, olive oil and cotton oil. Women appreciate that the product is unscented, and the moisturising and healing qualities of the formula is unmatched.
What has been conditionHER's biggest accomplishment to date?
Despite all of the unexpected craziness of COVID and the pandemic, we actually had some humbling wins in 2020! We found ourselves the recipients of 100 hours of marketing services by School House in New York, a prominent beauty branding agency that made a commitment to supporting Black owned beauty and skincare businesses. We were guests on Iyanla Vanzant and Tina Lifford's Love From a Distance podcast. Finally, the nonprofit organisation Buy from a Black Woman recognised us as "Black Woman-Owned Business of the Year" in the Skin Care category in November of 2020.
What advice would you give fledgling Black founder brands?
Join organisations and groups dedicated to uplifting and providing resources to founders. Relationships are key, and you'll need all different types on your entrepreneurial journey. Do your research, don't be afraid to ask for help, and stay clear of dream killers. Finally, keep pushing, especially if you're like us working full-time jobs and building our brand as employed entrepreneurs.
Do you have any male customers?
YES, we actually do! The men got curious and started borrowing their partner's conditionHER to use on their necks and beard area. They quickly discovered it soothed irritation after shaving, and we've received several DMs and emails from unhappy girlfriends and wives that've found their tube on their man's side of the bathroom counter LOL! We've got conditionHIM Beard & Neck Cream coming in 2021 to help everyone out.
What's next for conditionHER?
We're excited to grow our community and increase brand awareness through our signature convHERsations series. We started it as a weekly series on IG Live at the top of the pandemic lockdown and are now ready to extend our reach via YouTube and other streaming platforms, including a podcast. 2021 will see the launch of our first men's product, and we're looking to begin work on a documentary idea inspired by the launch of conditionHER.
Where can UK customers find conditionHER?
We ship internationally to most places, with the exception of a few countries that have astronomical rates due to COVD-19. We ship to the UK often, and have very supportive customers, especially in London.
www.conditionher.com
---
More black founder brands…