Who are the DPipertwins?
Our names are Chantelle and Danielle Piper. We are identical twins, bloggers, models and fashion designers of accessory and clothing line DPipertwins.
What's your background?
We were born in New York City but raised in Ghana till the age of nine. Our dad is Ghanaian and our mom is Montserratian.
How do we tell you apart?
Lol, you have us revealing our secret. Chantelle has a heart shape face, whereas Danielle has an oval face shape.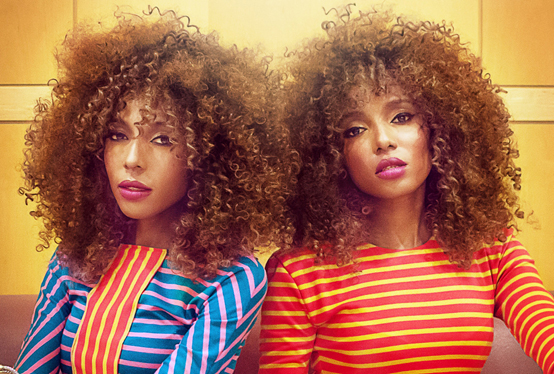 Which came first, the modelling or fashion design?
Both careers evolved at the same time. While studying at the high school of Fashion Industries and the Fashion Institute of Technology, we landed articles in many fashion editorials for our designs and modelling appearances on the Rachael Ray Show and NBC's Today Show, Good Morning America etc.
Describe your design style?
Our design style is show stopping. The DPiperTwins brand embraces our roots and New York City lifestyle. We displays it in every collection through our use of bold prints, vibrant colors and exquisite silhouettes.
Where do you source your fabrics?
We source our fabrics from Africa and the United States.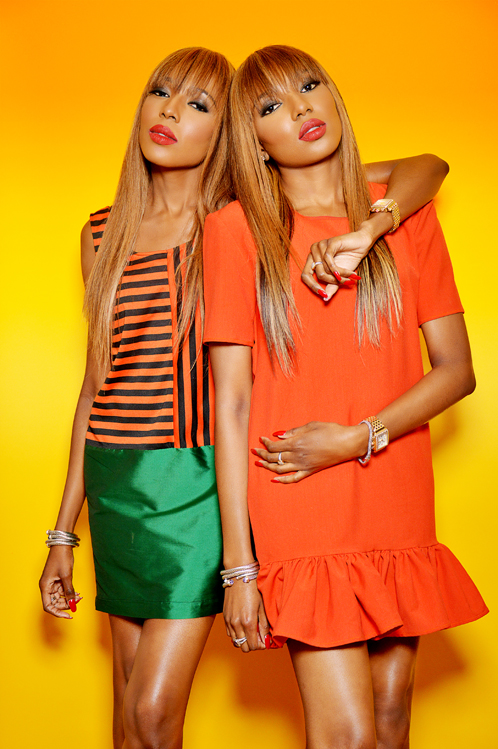 You have many celebrity fans. Is there any celebrity you'd love to dress?
We would love to dress Michelle Obama, Oprah, Rihanna and Taylor Swift.
Do you design equally or split up tasks?
We brainstorm our inspiration behind the collection together. We sketch our designs separately. Together we review each design to establish a strong collection for our clients.
Do you think being twins helps your brand?
Having a twin has helped us to be the fashionistas that we are today. In one outing, we can showcase two different looks. We embrace each other's personal style to create an exquisite wardrobe and fashion collections. Our lives are an everyday fashion show on the streets of New York. It makes shopping and designing more exciting for us and styling for our clients. As the saying goes, two is better than one!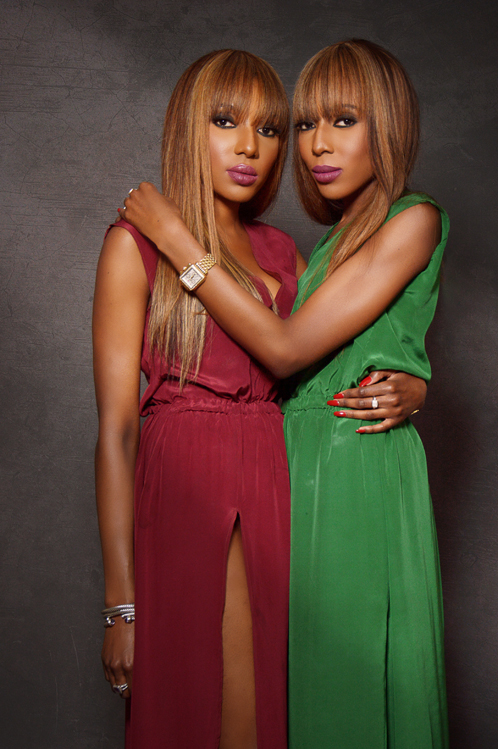 Who does your hair?
Our hair is done by the extraordinary celebrity hairstylist/make-up artist Richard Lomax.
Do you always have the same hairstyle?
Yes, we generally have our signature bangs and long hair look.
Describe your off-duty style
Our off duty style is casual chic. We can be spotted wearing a cap, skinny dark blue jeans, printed dress-jacket from our collection worn over a tank top with the perfect heels.
Heels or flats?
Heels
Favourite perfume?
We rotate throughout the week with Viktor & Rolf Flowerbomb, Hermes and Chanel
Designer or chain store?
Designer
Where can we find you?
www.dpipertwins.com
Instagram: DPipertwins
Facebook.com/DPipertwins
twitter.com/DPipertwins
---
Bloggers & influencers