The British beauty brand has recently partnered with non-binary multi-disciplinary artist and content creator Haus of Darkwah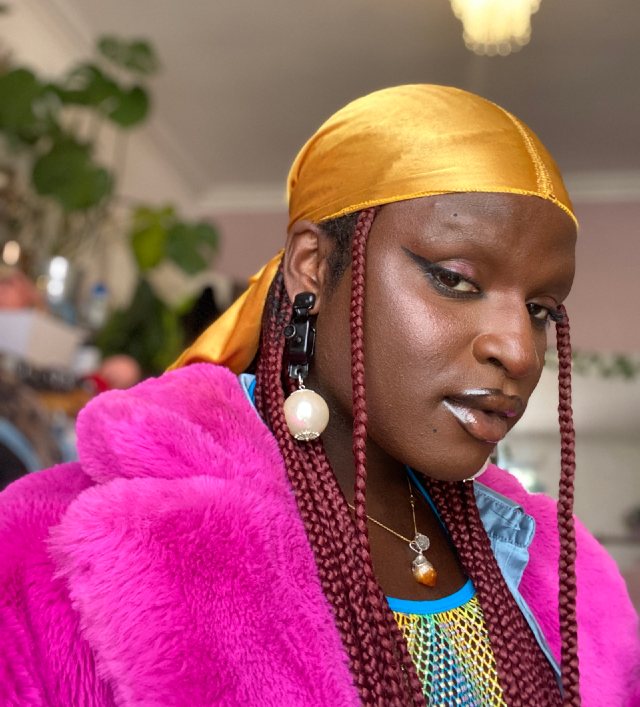 British beauty brand Sleek MakeUP recently announced a partnership with Haus of Darkwah, a non-binary multi-disciplinary artist and content creator, for a five-month Allyship Ambassador campaign, to bolster and amplify their Allyship & Education positioning and to continue support of content creators representative of their customer base.

Since inception in 1985, Sleek MakeUP has developed highly pigmented cosmetics that are designed for deeper skin tones but accessible to all, with this partnership comes the next evolution for the brand.
Sleek MakeUP will be working collaboratively with Darkwah to develop content that allows the brand to connect with their audience about culturally significant moments, as well as Darkwah talking to the significance of colour cosmetics in their own personal journey with self-expression and identity.

In partnership they will be creating the 'Let's Talk About It….' series offering perspective and insight into significant events, dates and cultural moments, with Darkwah leading the creative narrative to communicate and educate in a truly authentic, native and inspiring way. The aim of this series is to create a more genuine connection with Sleek MakeUP consumers by sharing the brand's key values, beliefs and point of view on important topics.
Annie Parkinson – Sleek MakeUP Assistant Social & Content Manager comments, "This is a unique partnership for a cosmetics brand as our main objective is to create content that aims to educate our audience, with a specific lens on Allyship for traditionally marginalised communities, as opposed to partnerships and campaigns that exist solely to support product sales."
Darkwah adds, "Sleek MakeUP was the first brand to see me and work with me while giving me total freedom to create the way that I want and push the messages that are important to me. To be able to do more good work with a brand that saw the difficulty people like me faced with the consumption of products in the beauty industry and upped their pigment to level the playing field; and that continually seeks to do better to support communities that have been othered in history, is a dream come true."
Sleek MakeUP previously partnered with Darkwah in November 2020 for their 'I Am Divine' campaign, alongside 'Slay in Your Lane' author Vogue journalist Yomi Adegoke and financial wellness coach Bola Sol. The theme behind the content was to celebrate black joy and self-expression, with the three creators sharing on film how makeup can be a form of activism – a radical statement about visual identity, a form of creative expression, or an act of self-care. The content was led by the talent and brought to life their personality and style, giving them the platform to truly be themselves.
✶ You may also like ✶